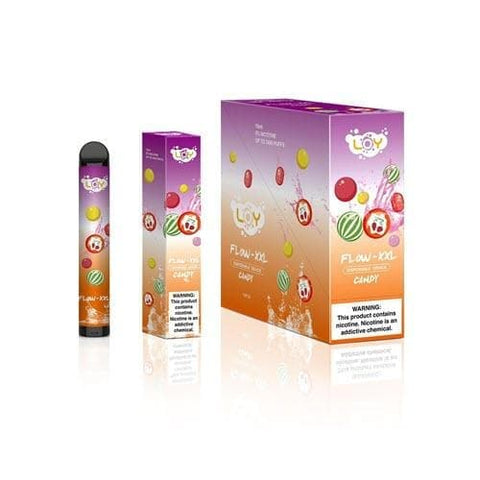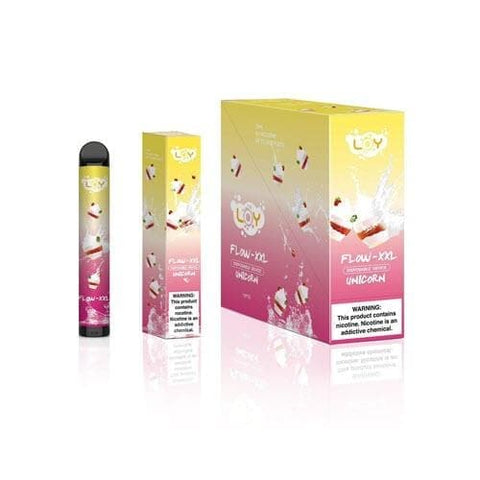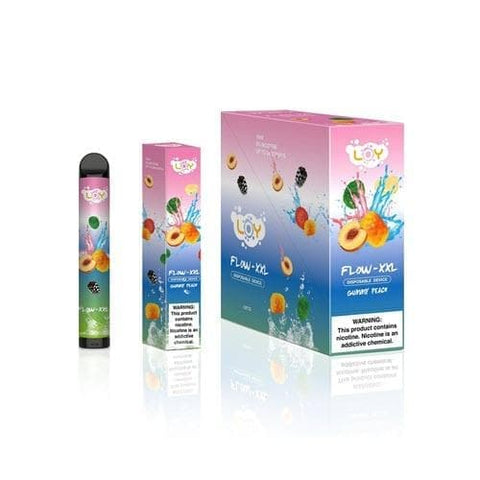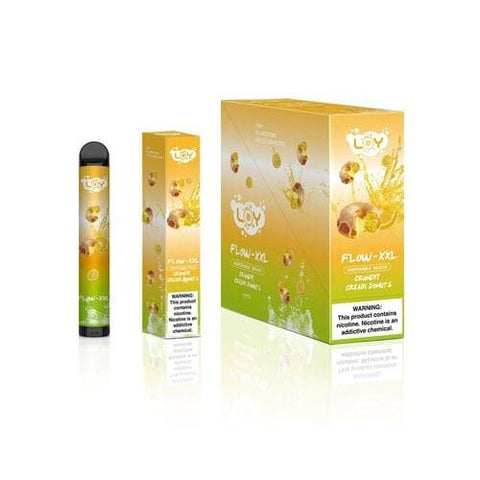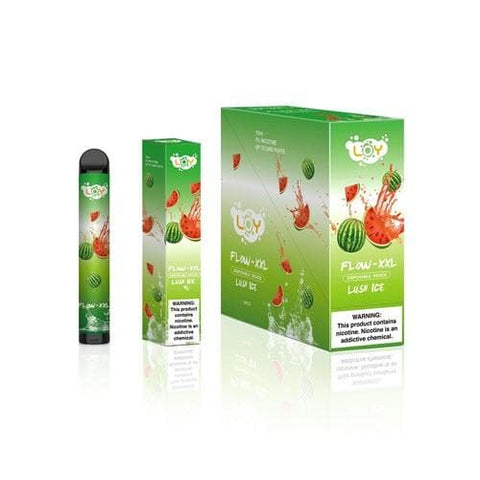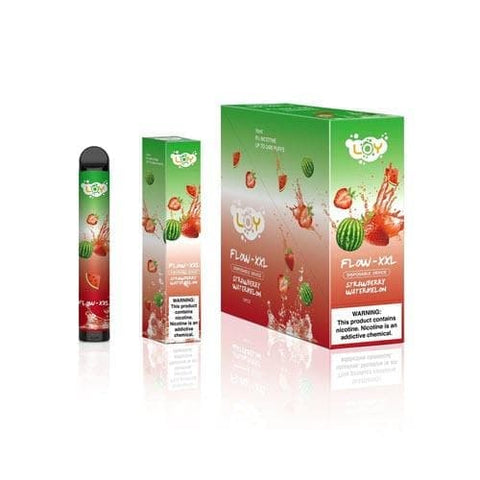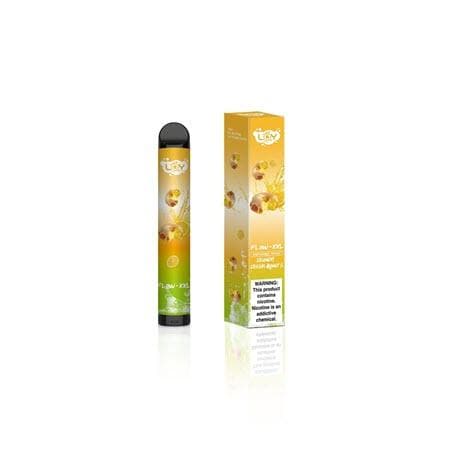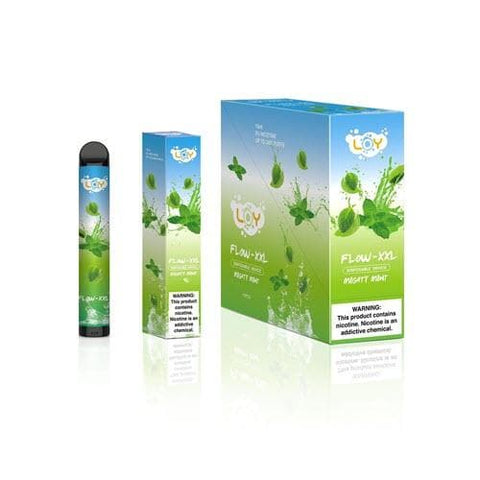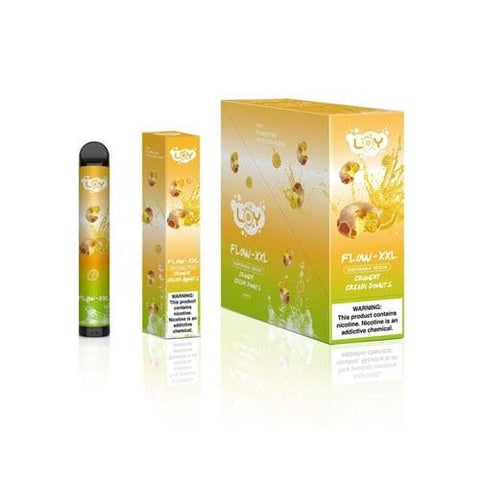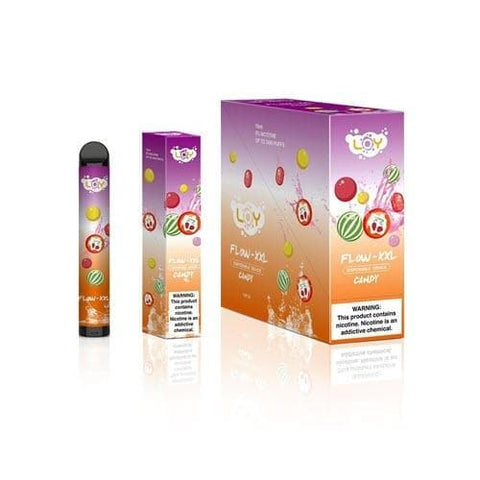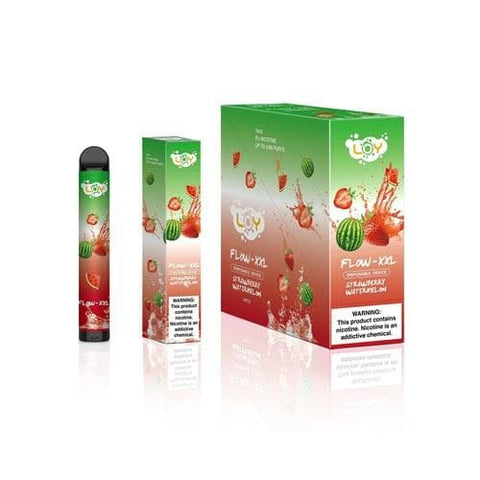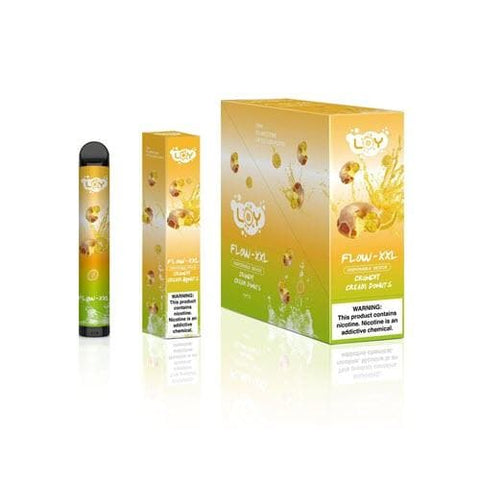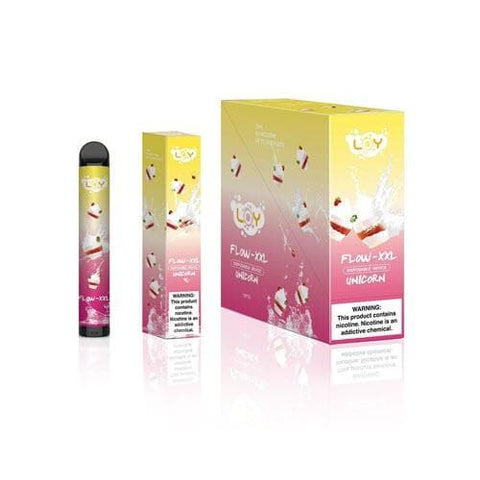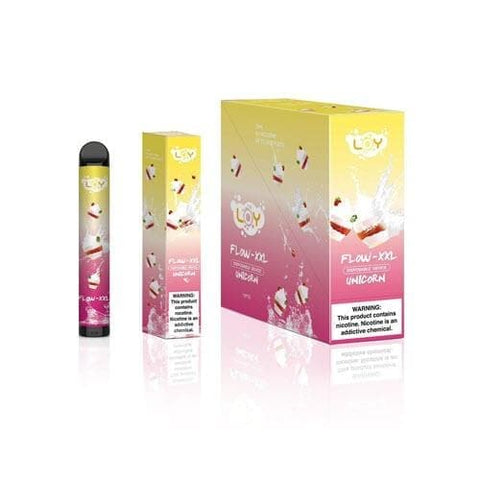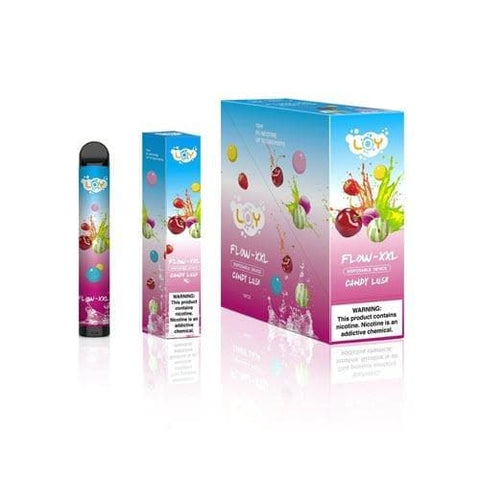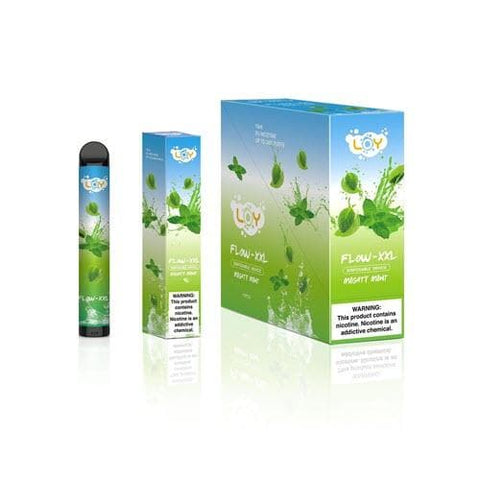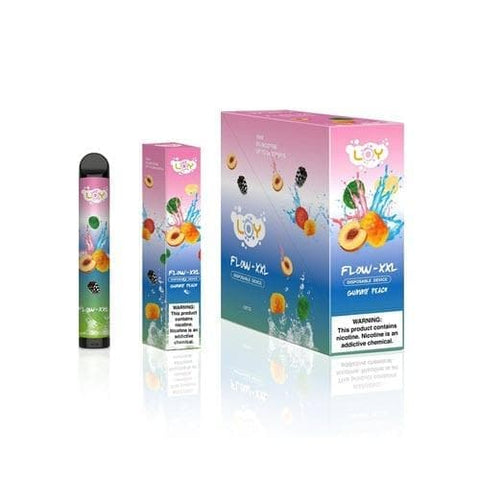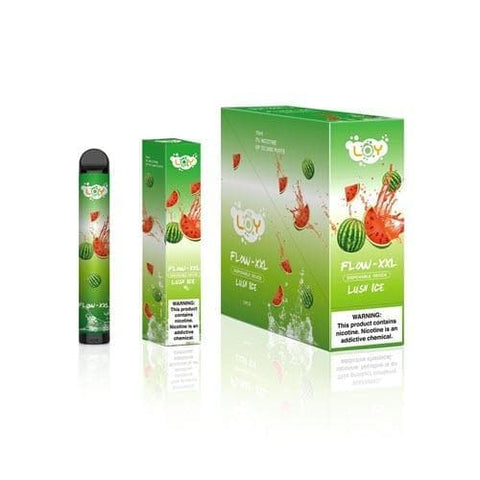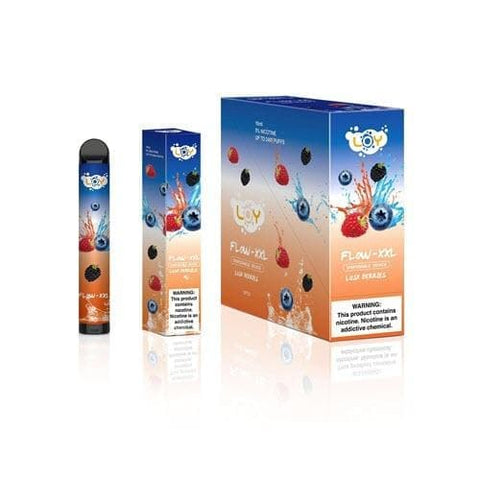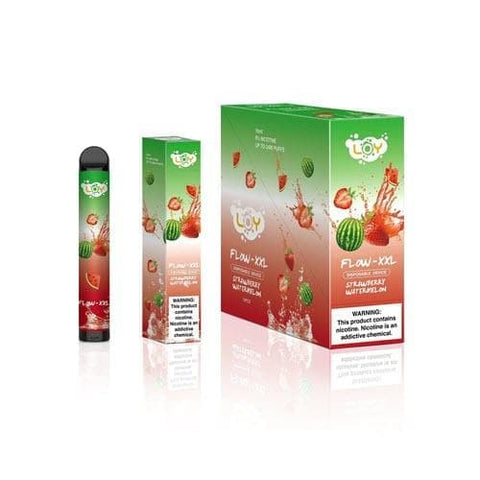 LOY FLOW XXL DISPOSABLE VAPE DEVICE - 1PC
Introducing LOY XXL, the remarkable sequel to its predecessor LOY XL. Prepare to be captivated by an enhanced and superior vaping experience that exceeds all expectations. Embrace the power, style, and elegance of LOY XXL, a disposable pod that redefines excellence.

Don't miss out on incredible deals on disposable vapes that will save you money! 

Unmatched vaping endurance: With LOY XXL, you'll relish in over 2400 puffs of uninterrupted vaping pleasure, making it an exceptional choice for frequent vapers. Even for those who vape sporadically, this pod lasts for days on end with ease.

Unleash the power: Equipped with a formidable 1100mAh battery, LOY XXL keeps your vape powered all day long. Immerse yourself in the rich 10ml e-juice reservoir without wasting a single drop.

Indulge in tantalizing flavors: LOY XXL presents a delightful array of ten authentic flavors that will leave you craving for more. As a top-seller, it appeals to both flavor enthusiasts and stealth vapers alike.

Total airflow control: Experience the extraordinary with LOY XXL, one of the few disposable pods that offers airflow control. Fine-tune your airflow settings to produce voluminous clouds and intensified flavors.

Perfect for professionals on the go: LOY XXL has become the go-to choice for office workers and frequent travelers seeking ultimate cloud production, irresistible flavors, and cost-efficiency. Don't miss out on the pinnacle of disposable vapes, available at an unbeatable price point.

For those in search of the finest disposable vapes, LOY XXL is a must-have experience that surpasses all others. Immerse yourself in excellence and seize this remarkable opportunity.
Device Details:
Capacity: 10ml
Puff Count: + 2400 Puffs
Flavors: 15 Available Flavors
Custom Airflow Control Selection via a Switch
Nicotine Strength: 5% (50mg)
Battery Capacity: 1100mAh
Flavors:
Crunchy Cream Donuts
Candy
Unicorn
Candy Lush
Mighty Mint
Gummy Peach
Lush Berries
Lush Ice
Strawberry Watermelon
Rainbow
Grape Slushie
Double Bubble
Banana Milkshake
Apple Watermelon
Blueberry Kiwi Ice 
Package Includes:
1x LOY Flow XXL Disposable Vape Device