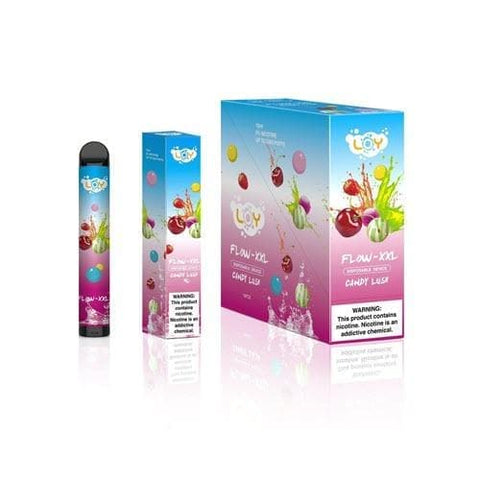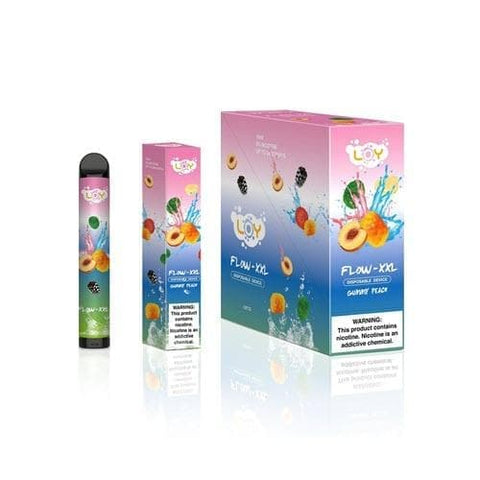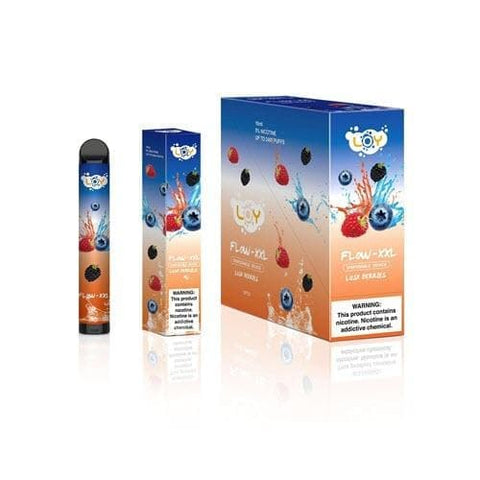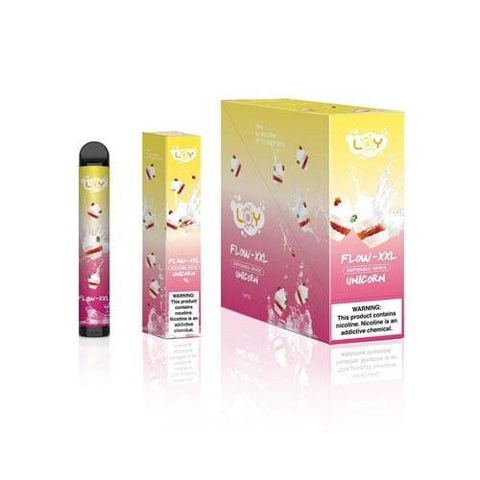 LOY XL DISPOSABLE VAPE DEVICE - 1PC
Introducing the LOY XL Disposable, the epitome of convenience and flavor-packed vaping pleasure. This remarkable disposable vape pod device is equipped with a powerful built-in 1000mAh battery, ensuring an impressive lifespan of over 1500 puffs. Prepare to immerse yourself in an unparalleled vaping experience that goes above and beyond.

Indulge your senses with the LOY XL's super rich flavor profile, curated to perfection. With an extensive selection of 26 mouthwatering e-liquid flavors, you can choose the one that resonates with your taste buds and satisfies your cravings like never before.

Experience true portability with the LOY XL's compact size, making it effortlessly portable wherever you go. Its user-friendly design guarantees hassle-free usage, allowing you to enjoy your favorite flavors anytime, anywhere. With every inhale, delight in the harmonious blend of convenience, taste, and satisfaction.

At Vape City USA, we take pride in curating the finest disposable vape bundles. Explore our collection and unlock a world of disposable vaping wonders. Elevate your vaping journey to new heights with the LOY XL Disposable and embark on a flavorful adventure like no other.

Get ready to savor the perfect balance of convenience and taste with the LOY XL Disposable. Shop now at Vape City USA, your ultimate destination for unrivaled vaping experiences.
Device Details:
Capacity: 5ml
Puff Count: + 1500 Puffs
Flavors: 26 Available Flavors
Nicotine Strength: 5% (50mg)
Battery Capacity: 1000mAh
Flavors:
Mango Grape
Blueberry Slushie
Blueberry Kiwi Ice
Dubble Bubble
Grape Slushie
Rainbow 
Lush Ice
Candy
Iced Pineapple
Mango Strawberry
Strawberry Watermelon
Banana Milkshake
Kiwi Strawberry
Mighty Minty
Blue Raz
Unicorn
Passion Fruit
Apple Watermelon

Cinnamon
Marshmallow
Hazelnut Banana
Date Melon
Pinenana
Bluenana
Papaya Citrus
Strawberries 
Package Includes:  
1x LOY XL Disposable Vape Device