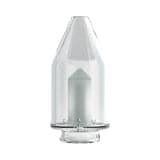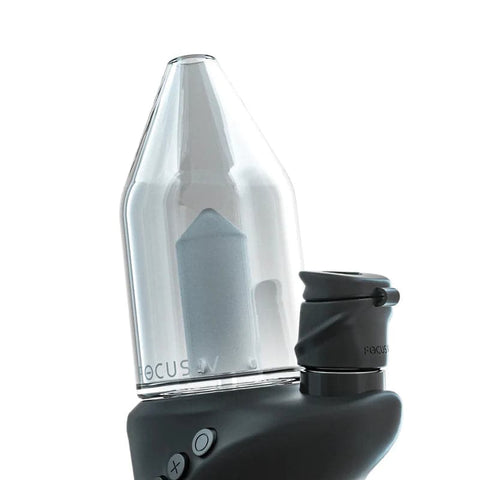 Focus V Carta 2 Glass Replacement
Upgrade your vaping experience with the Focus V Carta 2 Glass replacement Attachment. Designed to deliver the smoothest and most purified hits, this glass attachment is a must-have for any Carta 2 Vaporizer enthusiast. With just a few easy steps, you can enjoy high-quality dabs like never before.
Purify Your Hits
The Carta 2 Glass is the key to unlocking the full potential of your Carta 2 Vaporizer. Its advanced design ensures optimal percolation and purification, resulting in cooler and cleaner vapor. Say goodbye to harsh hits and hello to a smoother, more enjoyable vaping experience.
Built to Last
Crafted with durability in mind, the Carta 2 Glass is built to withstand the rigors of daily use. Its simple yet effective design guarantees reliable performance, without the complexity often found in custom glass pieces. Rest assured, this replacement glass attachment is made to last.
Get Your Replacement Glass
Whether you're in need of a replacement Carta 2 Glass bubbler or simply want a backup, Vape City USA has you covered. We offer the best price on all Focus V Parts & Accessories, including the Carta 2 Glass. Plus, enjoy free shipping on your order, making it even more convenient to get the replacement glass you need.
Backwards Compatibility
Worried about compatibility? Don't be. The Carta 2 Glass is backwards compatible with the Carta 2 Vaporizer, ensuring a seamless fit and hassle-free vaping experience. Upgrade your setup with confidence, knowing that your new glass attachment will work perfectly with your existing vaporizer.
Don't miss out on the opportunity to enhance your vaping sessions. Explore our wide range of accessories for the Carta 2 Vaporizer. From replacement parts to exciting add-ons, we have everything you need to take your vaping game to the next level. Shop now and elevate your experience!
Package Includes:
1x Focus V Carta 2 Glass Replacement Attachment