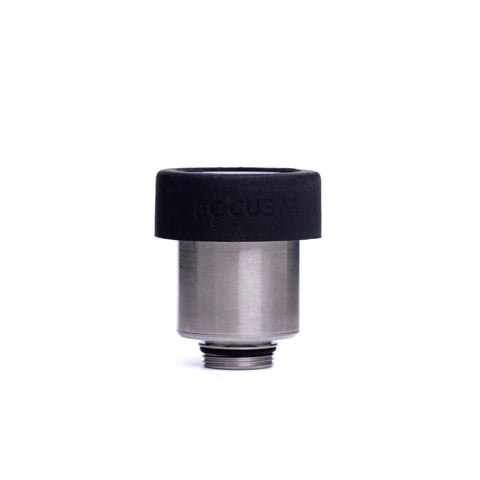 Carta 2 Atomizer Replacement for Dry Herb
Carta 2 Atomizer Replacement for Dry Herb
Unleash the true power of your Carta 2 with the revolutionary Intelli-Core™ Dry Herb Atomizer Replacement. Say goodbye to combustion and embrace an extraordinary vaping experience like never before. Prepare to indulge in unparalleled performance, exceptional flavor, and ultimate convenience.
Unmatched Flavor and Performance
With its expansive ceramic chamber, the Carta 2 Atomizer produces dense clouds of rich, flavorful vapor that will tantalize your taste buds. Immerse yourself in the aromatic embrace of your favorite herbs, experiencing their true essence with every inhale. Get ready to elevate your vaping sessions to new heights.
Designed for Herb Enthusiasts
The Intelli-Core™ Carta 2 Atomizer is specifically designed for those who appreciate the pure pleasure of herbal blends. This atomizer is not compatible with concentrates, ensuring a dedicated and optimized experience for herb enthusiasts. Immerse yourself in the world of herbs and enjoy the full potential of your Carta 2.
Enhance Your Experience
To further enhance your enjoyment and ensure perfect airflow control, we recommend pairing the Intelli-Core™ Carta 2 Atomizer with the CARTA BOROSILICATE CARB CAP or the exquisite CHROMATIX CARB CAP. These accessories will take your vaping experience to the next level, providing you with the ultimate combination of flavor and convenience.
Unleash the Power of Technology
Experience the pinnacle of vaping technology with the Intelli-Core™ Carta 2 Atomizer. Designed to deliver exceptional performance, convenience, and flavor, this remarkable device will transform your vaping journey. Get ready to embark on a new level of satisfaction and enjoyment with the Intelli-Core™ Carta 2  Atomizer Replacement for Dry Herb.
Ready to take your vaping experience to new heights? Explore our wide range of accessories for the Carta 2. From replacement parts to exciting add-ons, we have everything you need to enhance your vaping sessions. Don't miss out on the opportunity to elevate your experience. Shop now and discover a world of flavor and performance!
Carta 2 Atomizer Package Includes:
1x Focus-V 

Intelli-Core™

 Carta 2 Atomizer Replacement for Dry Herb