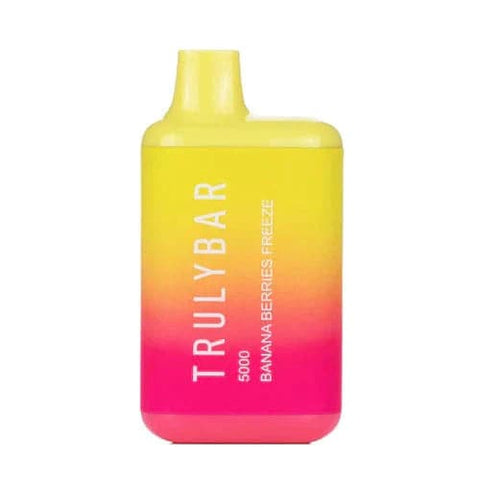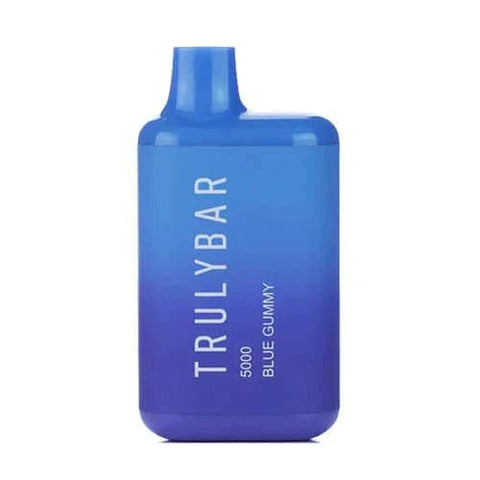 TRULY BAR ELF-5000 DISPOSABLE VAPE DEVICE - 1PC
Prepare to be captivated by the Truly Bar Elf 5000, a game-changing pre-filled disposable vape pod system device that is revolutionizing the way you vape.

Experience vape nirvana with the Elf 5000 from Truly Bar, boasting an impressive capacity that will last you for days with over 5000 puffs of pure bliss. Powered by a rechargeable USB 650mAh built-in battery, this device ensures long-lasting performance, allowing you to enjoy uninterrupted vaping sessions. With an enormous 13ml pre-filled pod packed with delectable e-liquid, the Elf 5000 offers a feast of tantalizing flavors that will leave your taste buds craving for more.

Embrace the simplicity and convenience of the Truly Bar Elf 5000, perfect for those on the go or anyone seeking a hassle-free vaping experience. And don't miss out on our collection of disposable vape bundles, specially curated to enhance your vaping pleasure and provide unmatched value.

Get ready to elevate your vaping journey to new heights with the Truly Bar Elf 5000. Browse our online store now and embark on a vaping adventure that will redefine your expectations. Vape City USA is your trusted companion, delivering top-quality products and exceptional service right to your doorstep.
Device Details:
Size: 13ml
Nicotine Strength: 5.0%
Battery Capacity:

 

USB-C Rechargeable 650mAh (

cable not included

)

Puff Count: 5000+ Puffs
Flavors: 12 Available Flavors
Flavors:
Banana Berries Freeze

Blue Banana

Blue Gummy

Mixed Berries

Peach Berry

Peach Blue Razz

Strawberry Mango

Strawberry Grape

Strawberry Peach Ice

Strawberry Watermelon

Watermelon Aloe Grape
White Gummy
Package Includes:  
1x Truly Bar Elf-5000 Disposable Vape Device