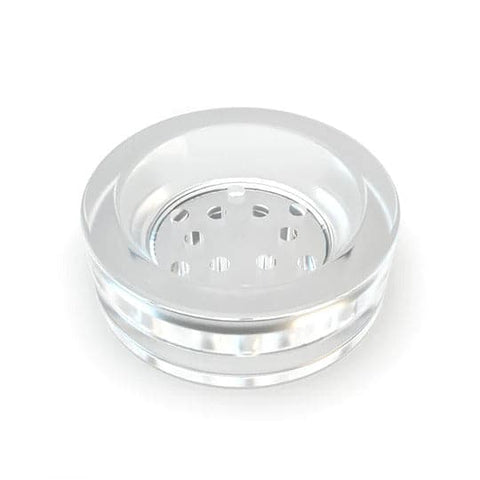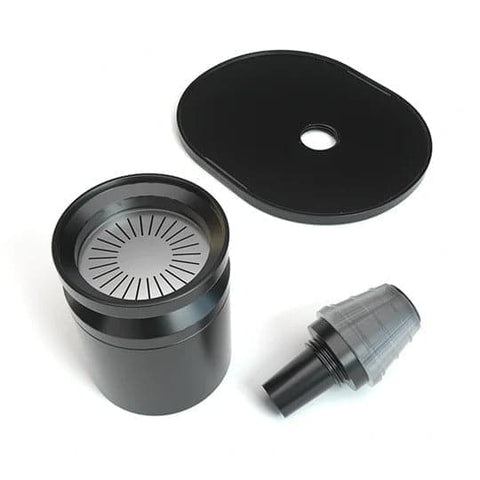 TAYLOR GANG X STÜNDENGLASS GRAVITY INFUSER
Introducing the Taylor Gang X Stündenglass Gravity Infuser, a limited edition masterpiece meticulously crafted in collaboration with the legendary artist, Wiz Khalifa. This black and gold beauty is the epitome of sophistication, boasting a stunning design and unparalleled functionality. Prepare to be captivated by its mesmerizing 360° rotating glass infuser, activated by cascading water displacement, opposing airflow technology, and the sheer force of gravity.

Every detail of the Taylor Gang X Stündenglass Gravity Infuser exudes excellence, using only the finest materials including borosilicate glass globes and aircraft-grade anodized aluminum. Immerse yourself in an unrivaled experience as this infuser delivers smooth, consistent, and vaporous draws like no other.

Versatility meets perfection with the Taylor Gang X Stündenglass Gravity Infuser. This complete set includes an aluminum hookah bowl kit and a glass liner, ensuring you have everything you need for an extraordinary session. Moreover, its 14mm male joint allows seamless connectivity to any smoking or vaporization device. Experience contactless consumption with the option of a 3-foot silicone hose or savor the steady stream of smoke through the adjustable 45° mouthpiece.

Backed by a 10-year extended warranty*, this patented masterpiece arrives in a reusable craft box with a handle for safe storage and effortless transportation. With its futuristic design, impeccable durability, and unrivaled functionality, the Taylor Gang X Stündenglass Gravity Infuser reigns supreme as the pinnacle of smoking devices.

Elevate your smoking experience to new heights with the Taylor Gang X Stündenglass Gravity Infuser, available exclusively at Vape City USA, your trusted online vaping store. Embrace the power of innovation and luxury, as this extraordinary piece becomes the centerpiece of your collection. Don't miss your chance to own this limited edition masterpiece—order now and ascend to a whole new level of smoking perfection.
Contents:
Anodized Aluminum Frame, Borosilicate Glass Globes, Silicone Hose, Glass Liner, Adapters and Cleaning Kit. 
Package Includes:
1x Taylor Gang X Stündenglass Gravity Infuser