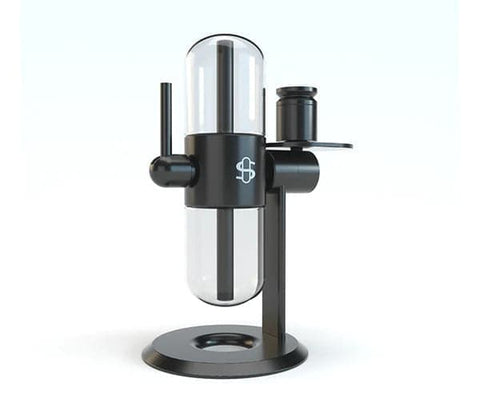 STÜNDENGLASS SMALL GLASS GLOBE REPLACEMENT KIT
Get ready to elevate your vaping experience with the Small Glass Globe Kit featuring the all-new 470ml Glass Globes. Experience the renowned Stündenglass innovation in a more moderate pull, without compromising on the satisfaction you crave.

With the Small Glass Globe Kit, you can enjoy the full Stündenglass experience in a compact and convenient package. Each kit includes 2 small Glass Globes and 2 small Upstems, perfectly designed to fit your existing Stündenglass setup. It's time to take your vaping sessions to the next level with ease and style.

The Small Glass Globes boast a capacity of approximately 470ml or 2 cups of water, allowing for smooth and flavorful draws that cater to your preferences. Experience the perfect balance between moderation and indulgence, as the smaller size provides a more tailored vaping experience without compromising on the Stündenglass quality you know and love.

Discover the pinnacle of vaping satisfaction with Vape City USA, your go-to online vaping store. Explore our diverse range of products, curated to meet the needs and desires of vape enthusiasts like you. Embrace the convenience of online shopping while enjoying top-notch customer service, ensuring a seamless and satisfying experience with every order.

Shop now and immerse yourself in the world of Stündenglass vaping excellence with the Small Glass Globe Kit. Unleash your inner connoisseur and savor the smoothness and flavor that only a high-quality vaping experience can provide. Trust Vape City USA to deliver the finest products, making your vaping journey truly exceptional.
Package Includes: 
1x Stündenglass Large Replacement Glass Upstems