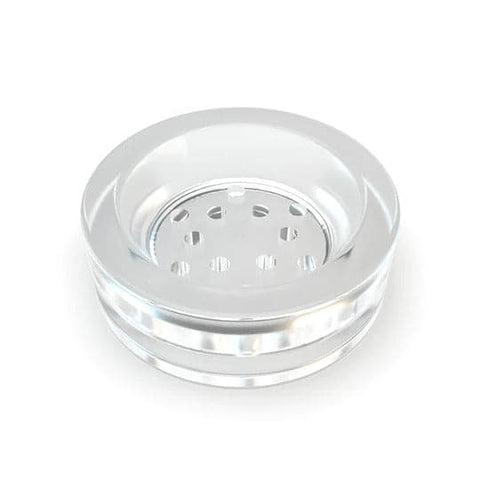 STÜNDENGLASS KOMPACT GRAVITY INFUSER
Get ready to experience the newest sensation from Stündenglass—the Kompact Gravity Infuser. This revolutionary device combines dynamic design, immersive experience, and portability, all in one refined package.

Standing just under a foot tall, the Kompact brings you the same patented 360° gravity system as its predecessor, allowing for cooler and faster pulls. With its smaller globes holding about a third of the volume, you can enjoy the benefits of Stündenglass in a more manageable size, perfect for on-the-go indulgence.

To ensure ease of transport, the Kompact comes with a custom-fit travel case, meticulously crafted with high-grade fabric. The case cradles your Kompact Stündenglass securely and conveniently, providing protection while you're on the move. Complete with an inlaid logo plate, zipper closure, carrying handle, and shoulder strap, this travel case is both stylish and practical.

Versatility is at the core of the Kompact Gravity Infuser. The set includes an aluminum bowl kit and a glass liner, and it can seamlessly connect to any smoking or vaporization device with a 14mm male joint. Additionally, you'll find a 3-foot silicone hose that connects to the 45° adjustable mouthpiece, allowing for direct draws or a steady stream of smoke for contactless consumption.

Constructed with the utmost attention to quality, the Kompact is made using top-of-the-line materials. The borosilicate glass globes ensure durability and purity, while the aircraft-grade anodized aluminum components guarantee longevity and sleek aesthetics.

Indulge in the sophistication and elegance of the Kompact Gravity Infuser. Experience the mesmerizing kinetic motion activation created by cascading water displacement, opposing airflow technology, and the natural force of gravity. Elevate your vaping experience with the highest quality craftsmanship and embrace the ultimate satisfaction.

Shop now at Vape City USA and unlock a world of vaping excellence with the Kompact Gravity Infuser.
Package Includes:
1x Stündenglass Kompact Gravity Infuser