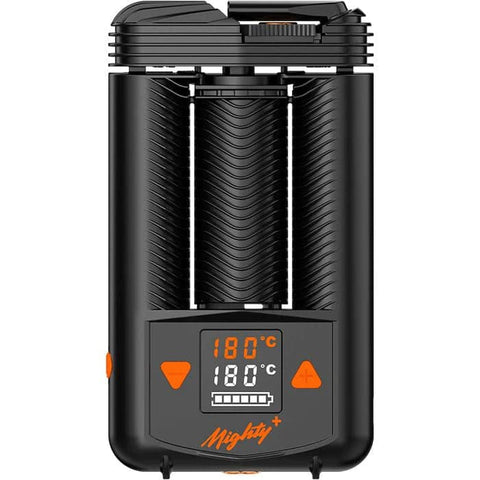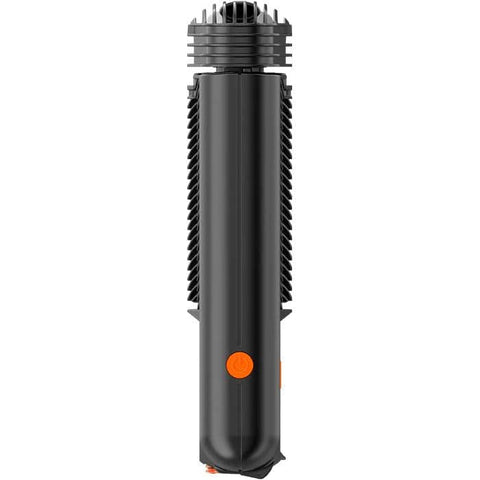 STORZ & BICKEL MIGHTY PLUS DRY HERB VAPORIZER
Experience the transformative power of the enhanced MIGHTY+ from Storz & Bickel, the ultimate dry herb vaporizer that takes your vaping experience to new heights. Prepare to feel MIGHTY as you unleash its unparalleled features and benefits. From its initial release, the MIGHTY has dominated the market, and now its successor is here to redefine excellence.

The MIGHTY+ embodies a fusion of compact design and exceptional performance. It's a true powerhouse in the world of dry herb vaporizers, delivering unrivaled quality, precision, and efficiency. Feel the difference as you inhale smooth, flavorful vapor that captures the essence of your favorite herbs.

Crafted with meticulous attention to detail, the MIGHTY+ offers an elevated vaping experience. Its innovative features include precise temperature control, rapid heat-up time, and a long-lasting battery life. With its enhanced capabilities, you can enjoy longer sessions and savor every moment without compromise.

As an online vaping store near you, Vape City USA proudly offers the MIGHTY+ and a wide range of premium dry herb vaporizers, ensuring you have access to the best selection in the market. Our commitment to exceptional customer service ensures a seamless shopping experience, and our team is here to assist you every step of the way.

Feel MIGHTY. Be MIGHTY. Embrace the superiority of the MIGHTY+ and unlock a new level of vaping excellence. Shop now at Vape City USA, your trusted destination for all your vaping needs.
Device Details:
USB-C socket
Supercharge function: 80% charge in approx. 40 minutes*
Heats up in approx. 60 seconds
Ceramic-coated filling chamber
Optimized design for better stability
Pre-set Superbooster temperature
Improved housing
2-year warranty + 1 year upon registration
Package Includes:
1x Storz & Bickel Mighty Plus Dry Herb Vaporizer