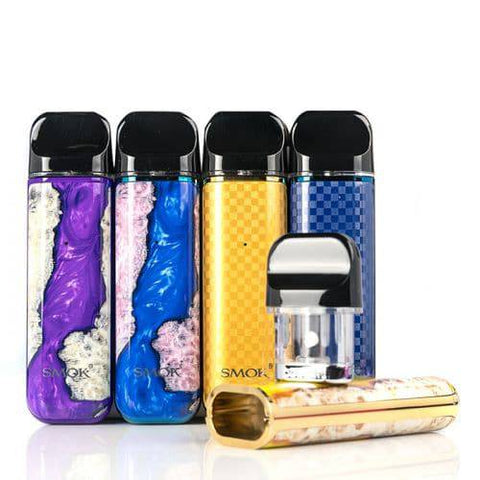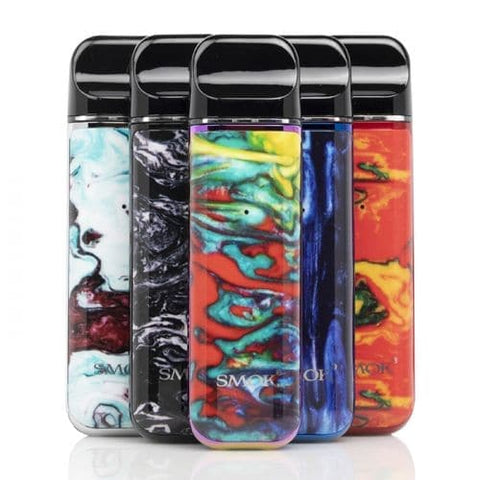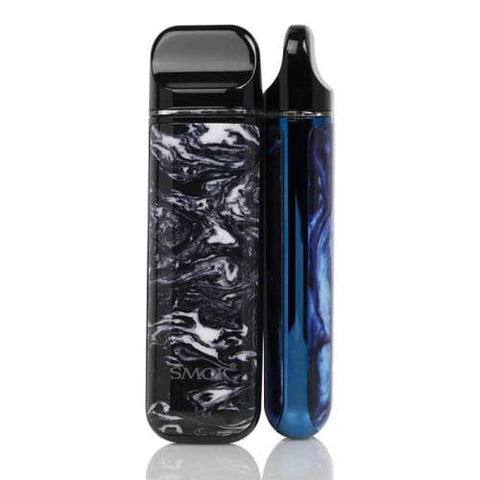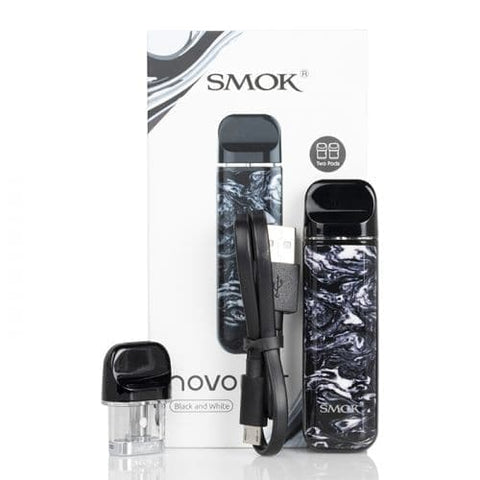 SMOK NOVO 2 KIT
Experience the incredible SMOK NOVO 2 Pod System - a true game-changer in the world of vaping. Engineered with an upgraded 800mAh battery capacity and a user-friendly, draw-activated mechanism, this device brings you the latest Mesh and MTL coil technology for an unrivaled vaping experience. Prepare to be captivated by its revitalized design, boasting a vibrant finish that exudes personality.

With an impressive battery life of 800mAh, the NOVO 2 ensures you can vape all day long without any interruptions. Say goodbye to constantly searching for a charging outlet and embrace the freedom of extended vaping sessions. Thanks to its draw-activated firing mechanism, all it takes is a gentle inhale to activate the NOVO 2 and enjoy smooth, flavorful clouds. The 1.0ohm Mesh Pod is perfect for regular e-juice, while the 1.4ohm MTL Pod is designed specifically for nicotine salt e-liquid, catering to your preferred vaping style.

Experience convenience like never before with the NOVO 2's 2mL pod capacity, allowing you to store your favorite e-juices for immediate satisfaction or for later indulgence. Every inhale will immerse your senses in dense, flavorful vapor clouds, providing an unforgettable vaping journey.

At Vape City USA, we bring you the finest selection of innovative devices, and the SMOK NOVO 2 Pod System is no exception. Explore our extensive range of high-quality e-liquids, accessories, and more to enhance your vaping pleasure. We are committed to providing you with top-notch customer service and ensuring your satisfaction with every purchase.

Discover the limitless possibilities of vaping with the SMOK NOVO 2 Pod System. Shop now at Vape City USA and embrace a world of flavor, convenience, and unmatched performance.
Device Details:

Dimensions - 88.3mm by 24.5mm by 14.5mm

Integrated 800mAh Rechargeable Battery

Wattage Output Range: 6-25W

Voltage Output Range: 3.0-4.0V

Zinc-Alloy Chassis Construction

LED Battery Life Indicator Light

Ergonomic Mouthpiece

2mL Pod Capacity

SMOK NOVO 2 Pod Series

1.0ohm Mesh Pod

1.4ohm MTL Pod

Side Fill System - Silicone Stoppered

Updated Airflow Pathing

Push Fit Pod Connection

8s Overtime Protection

Short Circuit Protection

Low Voltage Protection

Bottom MicroUSB Port
Package Includes: