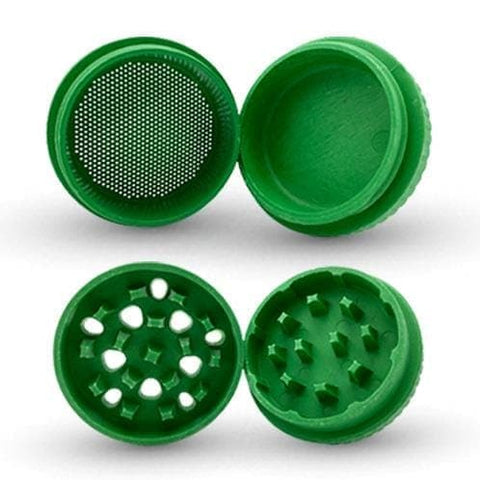 SANTA CRUZ SHREDDER MEDIUM 4-PIECE HEMP GRINDER
Introducing the revolutionary biodegradable hemp
herb SHREDDER by Santa Cruz Shredder
, where innovation meets perfection. Step into the future of herb shredding with this cutting-edge device, meticulously crafted to redefine your shredding experience.
Prepare to be amazed as every aspect of this Shredder has been meticulously analyzed and enhanced to provide unrivaled performance. The innovative metal tooth design and precision threading pattern ensure effortless and efficient shredding, giving you finely ground herbs every time. No more hassle or frustration.
Embrace sustainability with the biodegradable hemp construction, a testament to our commitment to the environment. With Santa Cruz Shredder, you can enjoy the benefits of advanced technology while making a conscious choice for our planet.
Experience the convenience of the lid closure system, powered by a rare earth magnet. Securely seal your herbs and keep them fresh, preserving their potency and flavor for longer durations. This superior closure system ensures your herbs are protected, ready for whenever you need them.
At Vape City USA, we believe in offering you the best. That's why we present the Santa Cruz Shredder, an embodiment of excellence and innovation in herb shredder technology. Elevate your herb shredding game to new heights and embrace a greener future with our biodegradable hemp Shredder.
Unlock a world of superior shredding with Vape City USA. Explore our wide selection of
premium vaping products
, from herb accessories to e-liquids and vaporizers, all sourced from top-notch brands. We are committed to providing you with exceptional products and top-notch customer service, ensuring your satisfaction every step of the way.
Upgrade your herb shredding experience today with the Santa Cruz Shredder, available exclusively at Vape City USA. Embrace the future of herb shredding technology while contributing to a sustainable world. Shop now and discover a whole new level of shredding perfection.
Product Details:
Biodegradable Hemp Grinder


Made from natural Hemp


Extremely durable and long-lasting


Fluffy, even grind every time

4-Piece Design
Available in several colors
Package Includes:
1x Santa Cruz Shredder Medium 4-Piece Hemp Grinder