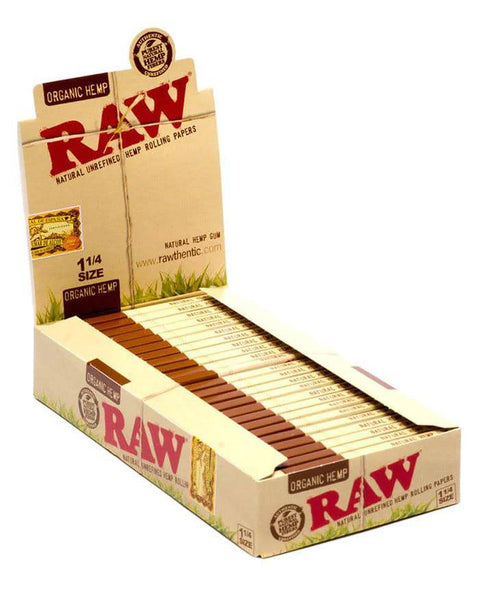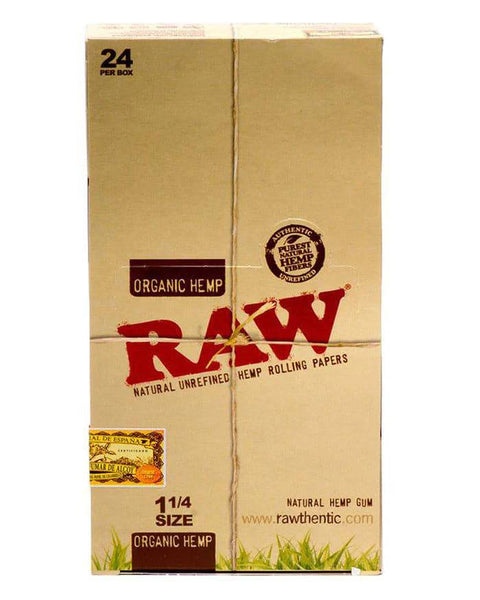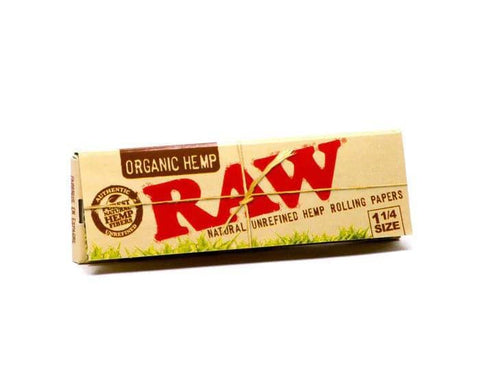 RAW ORGANIC HEMP 1 1/4 ROLLING PAPERS 24CT BOX
Welcome to Vape City USA, where we proudly introduce our revolutionary RAW 1 1/4 Organic Hemp rolling papers. Experience the purest and most environmentally conscious way to enhance your smoking sessions. Crafted from organically grown hemp, these papers are not only Eco-friendly but also completely chlorine-free, ensuring a clean and natural smoking experience.

Prepare to be amazed by the exceptional quality of RAW papers. They are delicately crafted to be incredibly thin, allowing you to see right through them. Immerse yourself in the pleasure of a smooth and even burn, thanks to RAW's renowned expertise in creating perfectly balanced papers. Say goodbye to frustrating runs and enjoy uninterrupted smoking bliss with RAW's uniquely designed watermark, which guarantees a flawless burn every time.

At Vape City USA, we take pride in offering you the finest smoking essentials. Explore our wide range of products and elevate your smoking experience to new heights. Indulge in the goodness of RAW 1 1/4 Organic Hemp rolling papers and savor the pure, unadulterated flavor of your favorite herbs.

Unlock the potential of RAW papers and join the growing community of conscious smokers who value sustainability and exceptional quality. Shop now at Vape City USA, where we bring you the best in smoking accessories, all delivered with top-notch customer service and unbeatable deals. Elevate your smoking ritual today and discover a world of difference with RAW.
Product Details:

Size: 83mm - 1 1/4
24 units per box
Brand: RAW
Type:

 

Organic Hemp 1 1/4 Rolling Papers 
Packaging Contents:  
1x RAW Organic Hemp 1 1/4 Rolling Papers 24ct Box