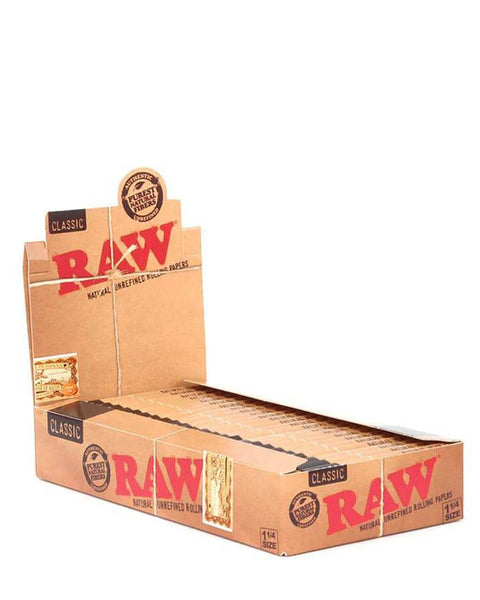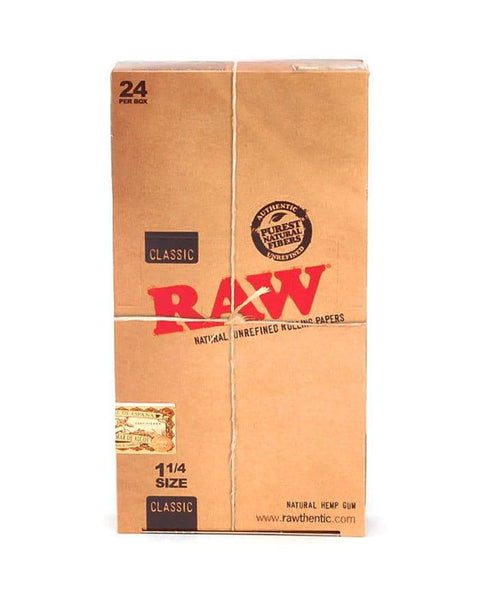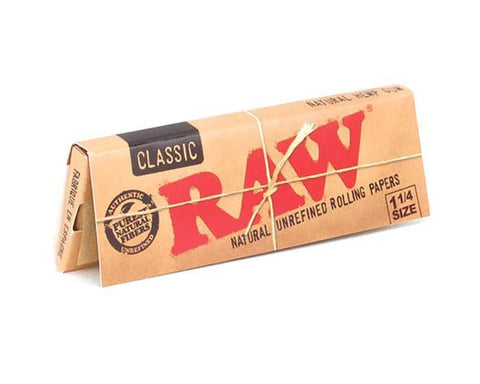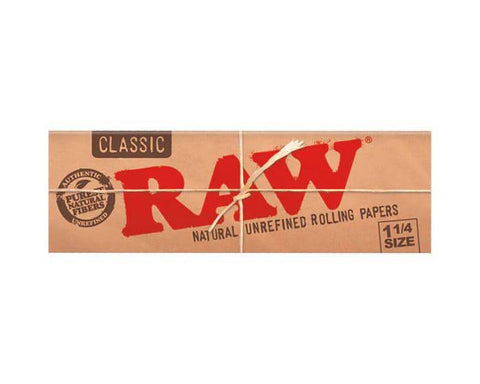 RAW CLASSIC 1 1/4 ROLLING PAPERS 24CT BOX
Experience the purest and most natural smoking pleasure with RAW 1 1/4 Classic Rolling Papers. Crafted from 100% unadulterated materials, these papers redefine the art of rolling. RAW takes pride in its hybrid blend of unbleached fibers, allowing you to witness the papers' natural color and authenticity firsthand. Immerse yourself in the unparalleled transparency of RAW, as these papers are so thin that you can practically see right through them. Yet, don't be deceived by their delicacy, for they are remarkably sturdy, ensuring a satisfying smoke every time.

Embrace the signature watermark that adorns each RAW paper, an ingenious feature designed to prevent uneven burning and annoying runs. With RAW, you can relish in the smooth and consistent burn that has made them a beloved favorite among smoking enthusiasts worldwide.

At Vape City USA, we prioritize quality and authenticity above all else. Indulge in the elevated experience of RAW 1 1/4 Classic Rolling Papers and unlock the true essence of your smoking ritual. Explore our diverse selection of premium smoking accessories and discover a world of possibilities for the ultimate smoking experience.

Discover the unrivaled beauty of RAW, where purity meets innovation. Shop now at Vape City USA and elevate your smoking journey to new heights. Trust in our commitment to customer satisfaction and enjoy an unparalleled shopping experience every single time.
Product Details: 
Size: 83mm - 1 1/4
24 packs per box
Brand: RAW
Type: RAW Classic Rolling Papers
*THIS ITEM IS INTENDED FOR TOBACCO USE ONLY*
Packaging Contents:  
1x Raw Classic 1 1/4 Rolling Papers 24ct Box