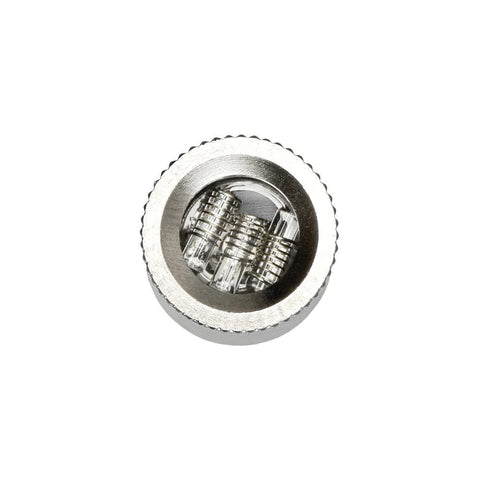 PULSAR SIPPER TRIPLE QUARTZ REPLACEMENT WAX ATOMIZER 5-PACK
Experience unparalleled vaporization with our official replacement atomizers designed specifically for the Pulsar Sipper Vaporizer. Introducing our revolutionary heating elements crafted with precision and innovation to deliver the ultimate concentrate experience.

Each atomizer features three meticulously wrapped quartz rods, strategically engineered to optimize surface area. This ingenious design ensures rapid and uniform vaporization of your favorite concentrates, guaranteeing a consistent and satisfying vapor production every time you indulge.

Don't settle for anything less than perfection. These high-quality replacement atomizers are sold in a convenient 5 count box, ensuring you have an ample supply to keep your Pulsar Sipper Vaporizer performing at its peak.

Unlock the true potential of your Pulsar Sipper Vaporizer and elevate your concentrate sessions to extraordinary heights. Trust Vape City USA to provide you with top-notch products that meet and exceed your expectations. Shop now and experience the pinnacle of vaporization excellence.
Package Includes:
1x Pulsar Sipper Triple Quartz Replacement Wax Atomizer 5-Pack