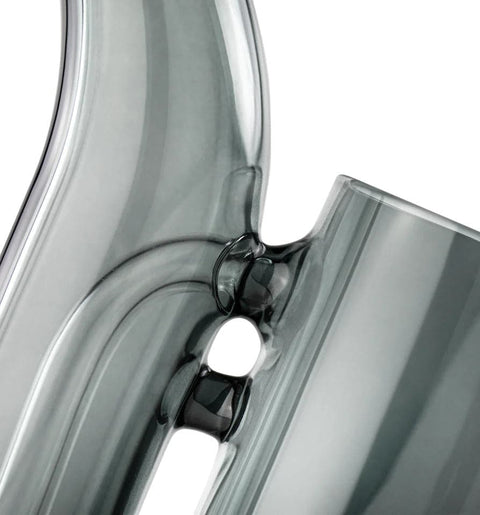 PUFFCO PROXY BUB
Introducing the Puffco Proxy Bub: Elevate Your Proxy Experience with Refreshing Water Filtration

Immerse yourself in the ultimate smoking indulgence with the Proxy Bub. This ingenious accessory takes your Proxy sessions to new heights by incorporating the enriching power of water. Crafted with precision from hand-blown borosilicate glass, the Proxy Bub effortlessly combines style and functionality.

Enhance your smoking pleasure as the percolated water filtration system works its magic. Experience the delight of smoother and cooler hits, thanks to the Proxy Bub's ingenious design. Say goodbye to harshness and embrace a more enjoyable smoking experience that soothes your throat and tantalizes your taste buds.

Unleash your inner connoisseur and appreciate the difference that water filtration makes. Each draw becomes a moment of pure satisfaction as the Puffco Proxy Bub creates an impeccable balance of smoothness and flavor. Dive into the realm of sophistication and elevate your smoking routine with this must-have accessory.

At Vape City USA, we are committed to providing you with the finest smoking accessories on the market. Explore our diverse selection of high-quality products designed to enhance your smoking experience. From top-notch vaporizers to stylish glassware, we have everything you need to elevate your enjoyment to new heights.

Discover the transformative power of the Proxy Bub and experience the ultimate fusion of style and performance. Shop now and unlock a world of smoking pleasure with Vape City USA, your trusted source for all your smoking needs.
*Proxy base unit not included

*The Proxy Bub glass coating has been designed with your safety in mind. The coating was tested and complies with industry standards for safety for a medical device.