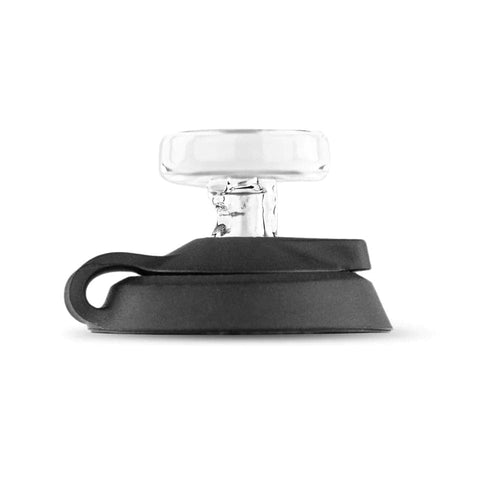 PUFFCO PROXY BALL CAP & TETHER
Introducing the game-changing Puffco Proxy Ball Cap - a revolutionary accessory that will take your vaping sessions to the next level. Designed with innovation in mind, it boasts a 360-degree directional airflow system, allowing you to effortlessly distribute oil across the chamber bowl for optimal heat dispersion and unparalleled vapor production. Get ready to experience the epitome of consistency and enjoy dense, flavor-packed hits like never before.

With its cutting-edge design, the Puffco Proxy Ball Cap ensures that every puff is a delight. The advanced airflow technology guarantees even heating, eliminating any hot spots and creating a smooth, satisfying vapor that tantalizes your taste buds. Prepare to be amazed as the Proxy Ball Cap unlocks the true potential of your favorite concentrates, delivering robust and flavorful clouds with every inhale.

Indulge in a vaping experience that exceeds all expectations. The Proxy Ball Cap's exceptional airflow design maximizes the vaporization process, resulting in a more potent and intense hit. Immerse yourself in the full-bodied flavors and embrace the thick, voluminous clouds that this innovative accessory effortlessly produces.

Upgrade your vaping arsenal with the Proxy Ball Cap, the ultimate companion for your dab rig. Elevate your sessions with ease, knowing that every draw will be a moment of pure satisfaction. Don't settle for anything less than perfection.

Unlock the true power of your concentrates today with the Proxy Ball Cap. Shop now at Vape City USA and discover a world of unrivaled vaping pleasure. Your journey to extraordinary vapor production starts here. 
Package Includes:
1x Puffco Proxy Ball Cap & Tether