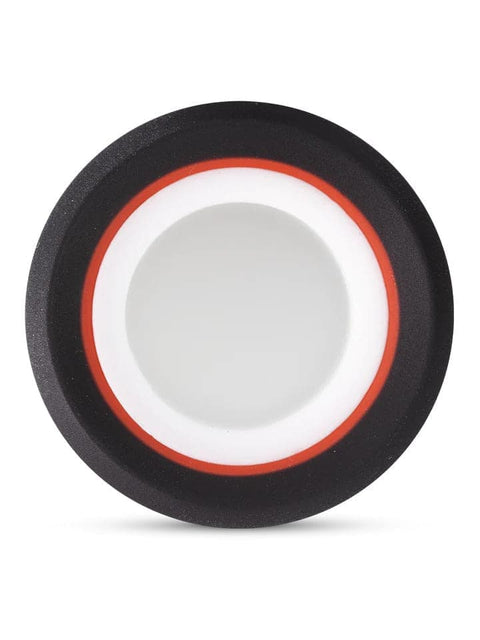 PUFFCO PEAK PRO 3D REPLACEMENT ATOMIZER
Introducing the revolutionary 3D Chamber, the game-changer that takes your Peak Pro experience to a whole new dimension. Prepare to be blown away as it enhances every aspect of performance, delivering unparalleled flavor, mind-blowing vapor, lightning-fast heat-up, and extended battery life. Get ready to witness the crystal-clear difference yourself.

Experience the Future of Vaping with the 3D Chamber. Elevate your Peak Pro to extraordinary heights, unlocking a realm of flavor like never before. Delight in every puff as the 3D Chamber transforms ordinary sessions into extraordinary ones, immersing your taste buds in a symphony of rich, intense flavors.

But that's not all! Say goodbye to waiting and hello to instant satisfaction. The 3D Chamber boasts lightning-fast heat-up, ensuring minimal downtime and maximum enjoyment. It's time to savor every moment and experience the peak of perfection with every hit.

Worried about battery life? Fear not! The Puffco 3D Chamber is engineered to optimize power consumption, extending your vaping sessions and keeping you immersed in the clouds for longer. No more interruptions, just uninterrupted pleasure.

Upgrade to the 3D Chamber and witness the future of vaping unfold before your eyes. Unleash the power of innovation and take your Peak Pro to new heights of excellence. Shop now at Vape City USA and embark on a vaping journey that surpasses all expectations. Don't settle for ordinary when extraordinary awaits.
Product Details:
Bigger clouds
Better flavor
24% more efficient
33% faster heat up
3d heating technology
*Note: Firmware updates are required to use the 3D Chamber (download through the app).
Compatible with the Puffco Peak Pro only
Package Includes:
1x Puffco Peak Pro 3D Replacement Atomizer