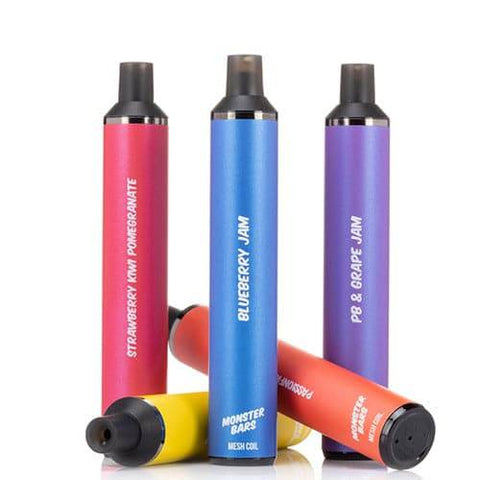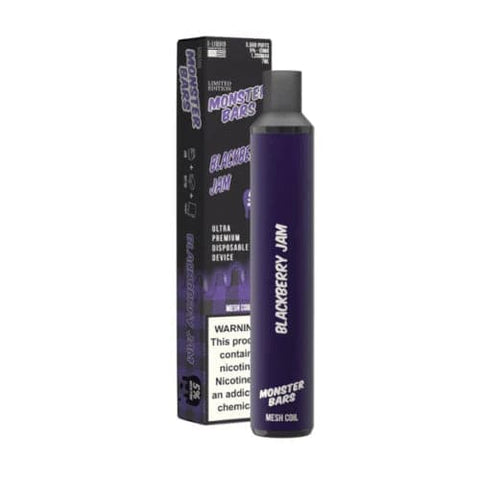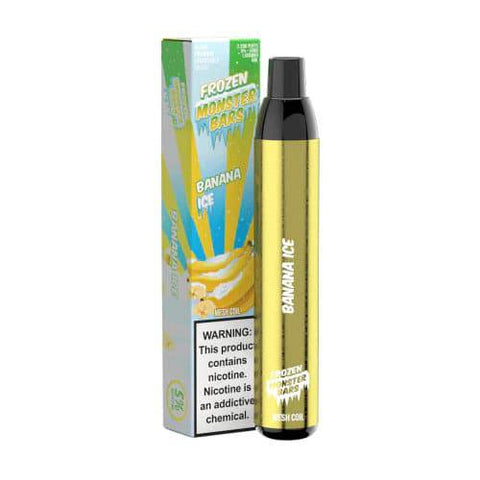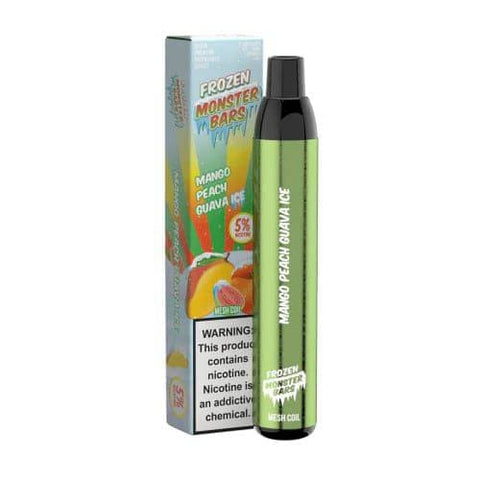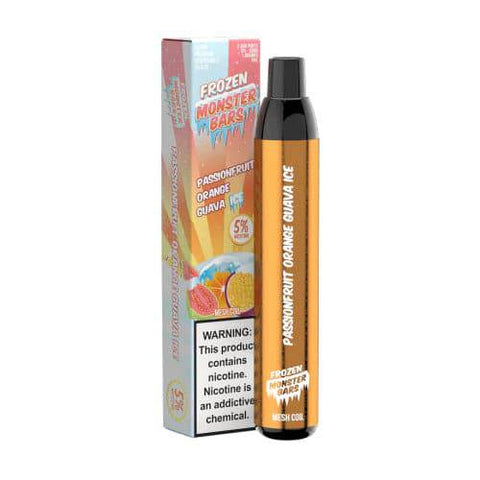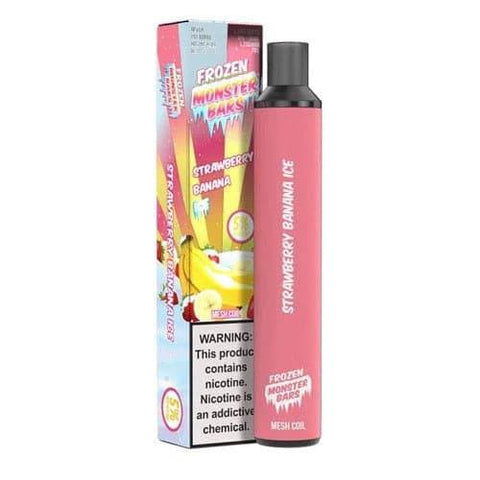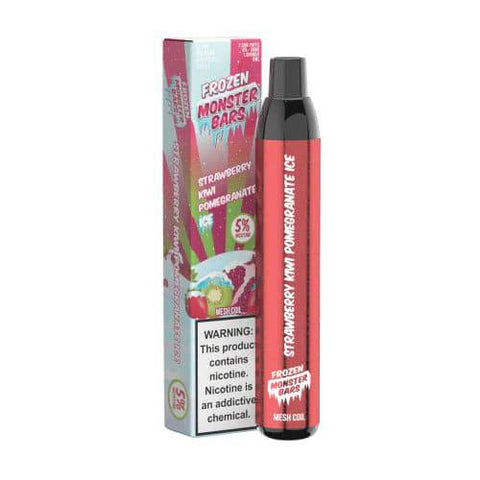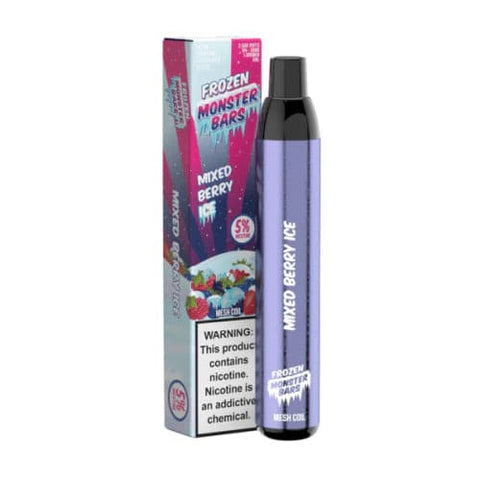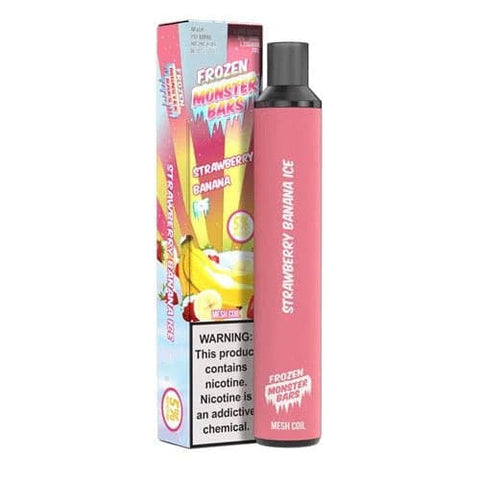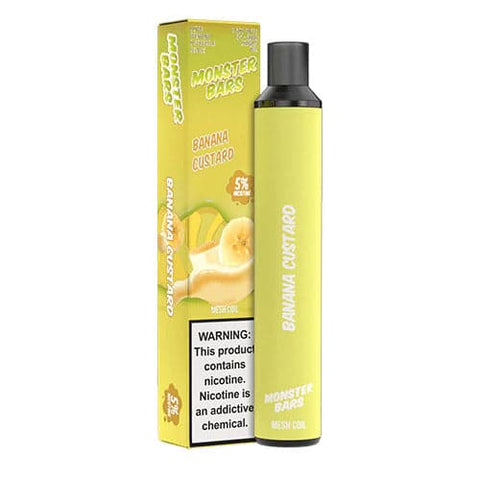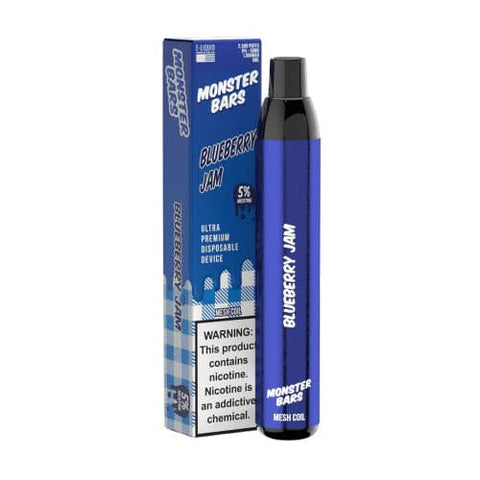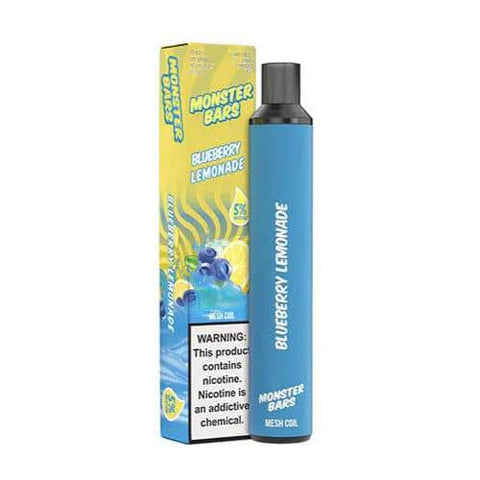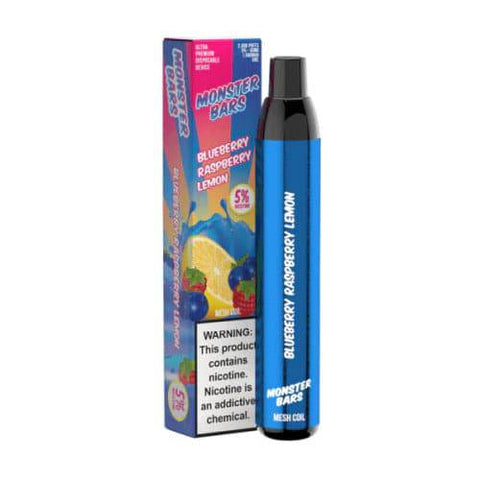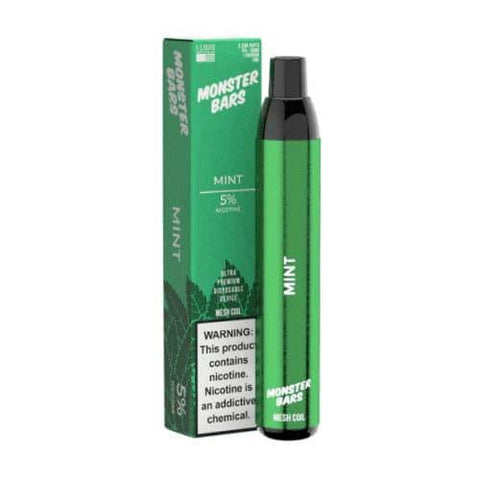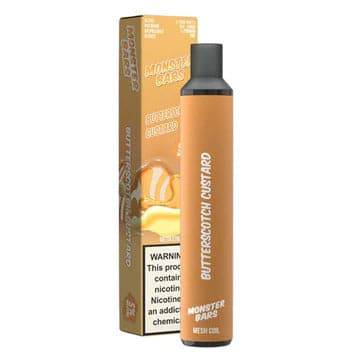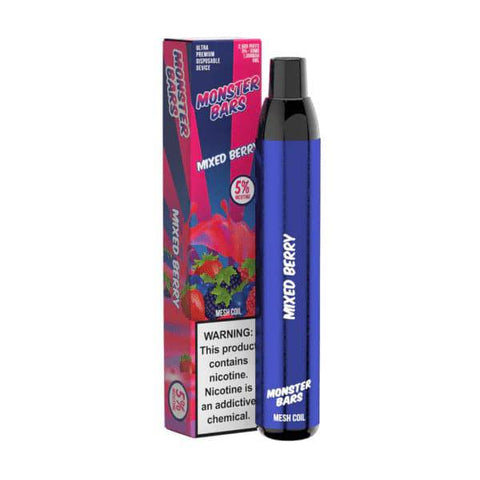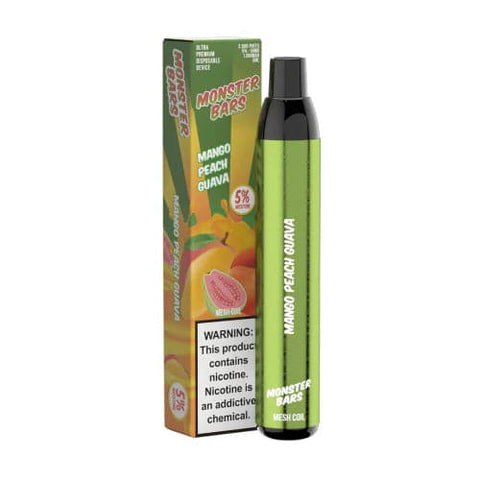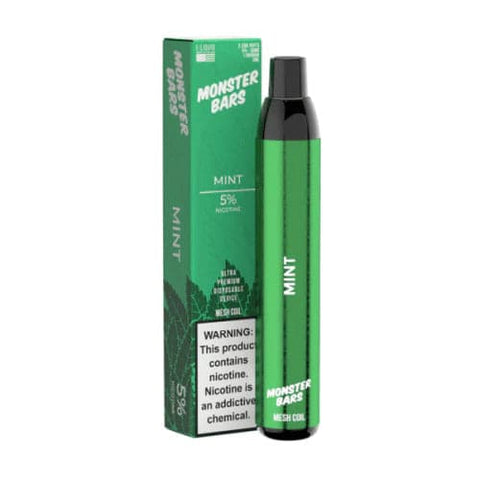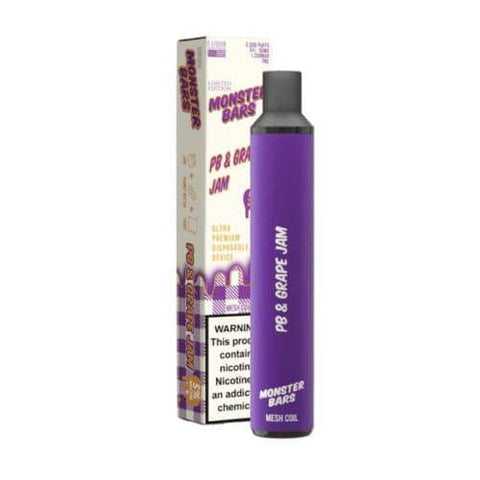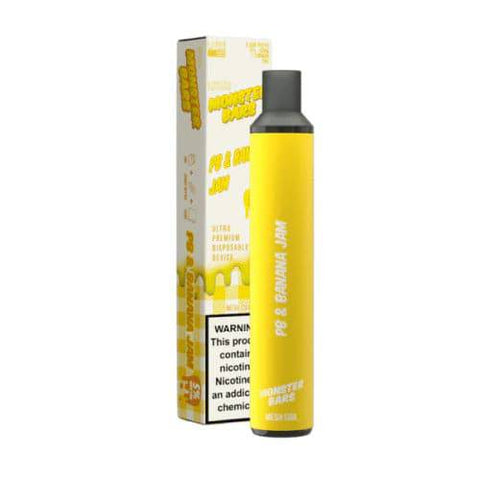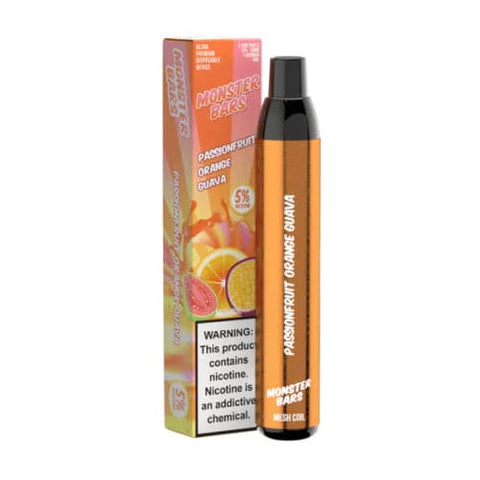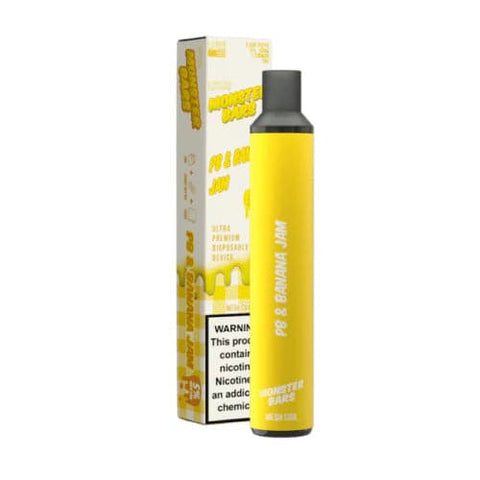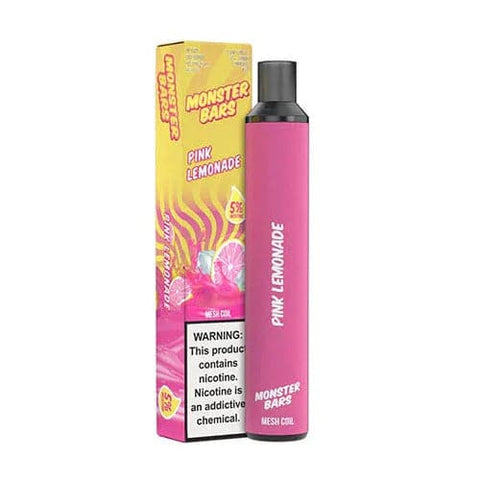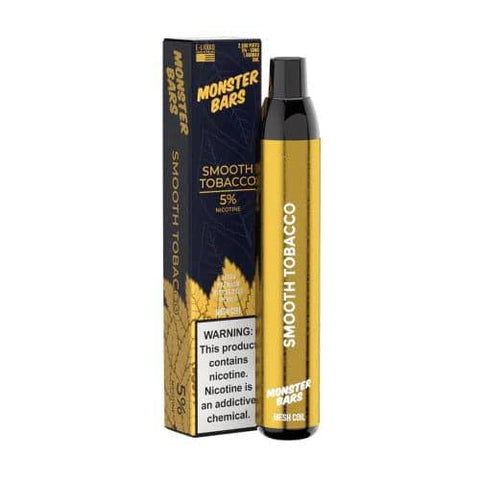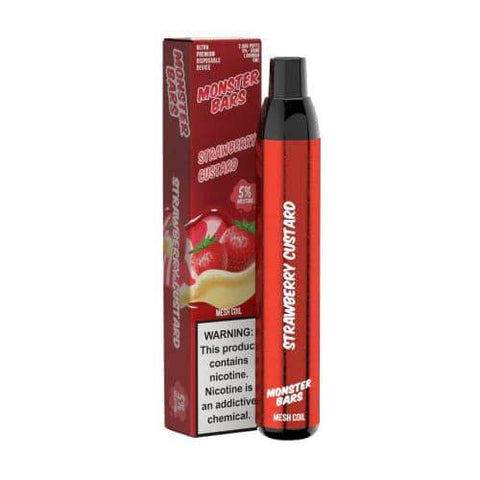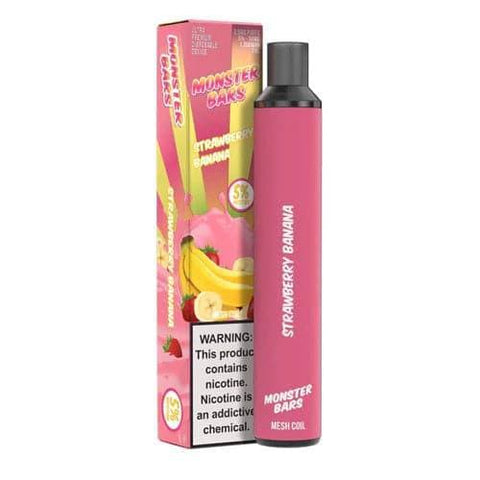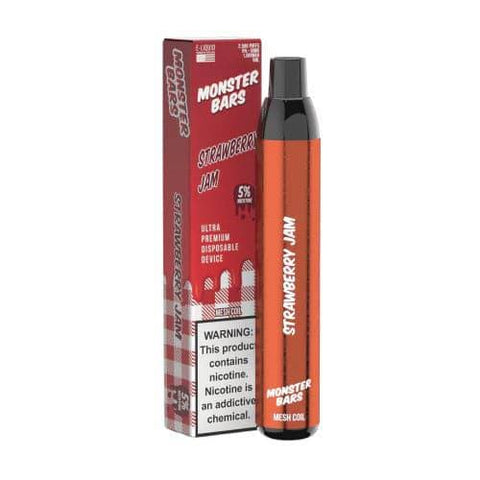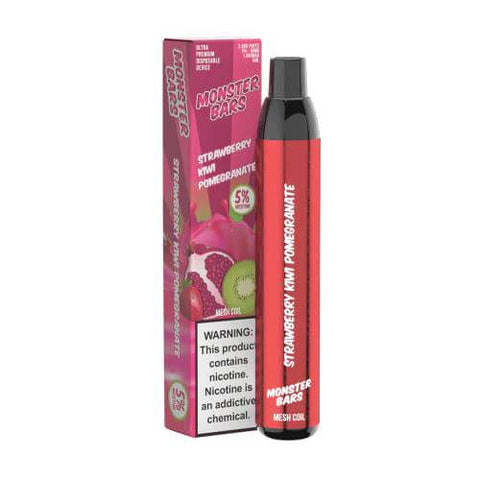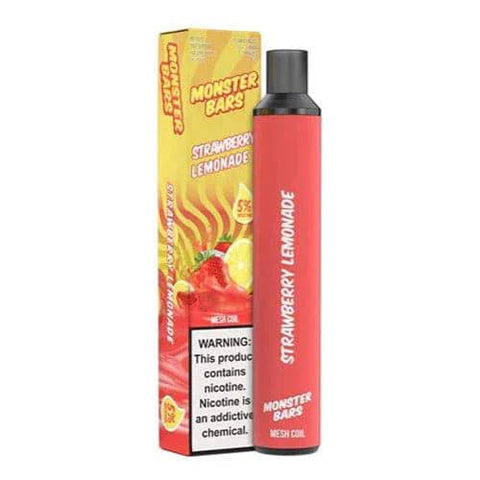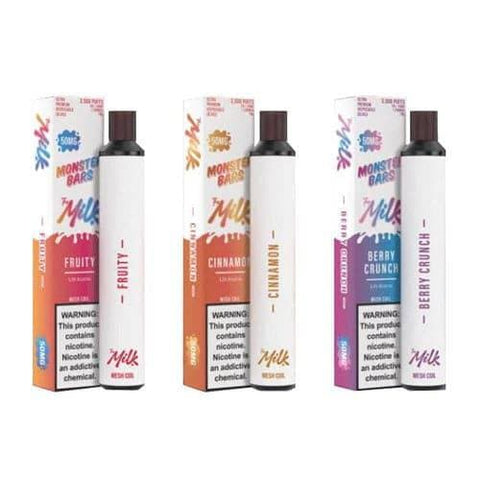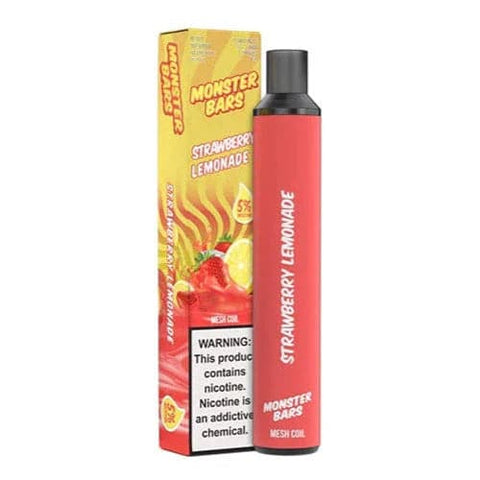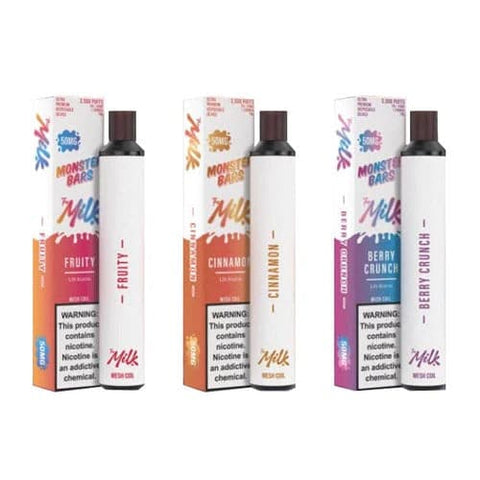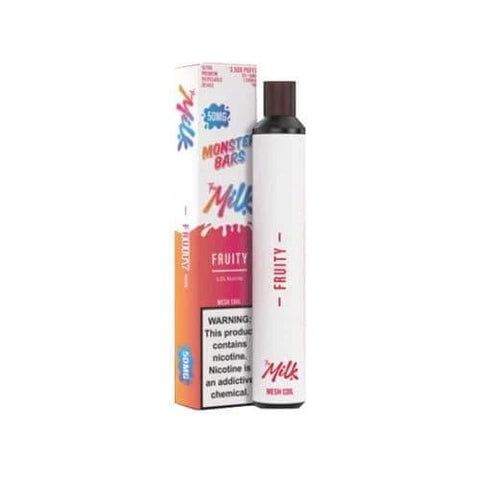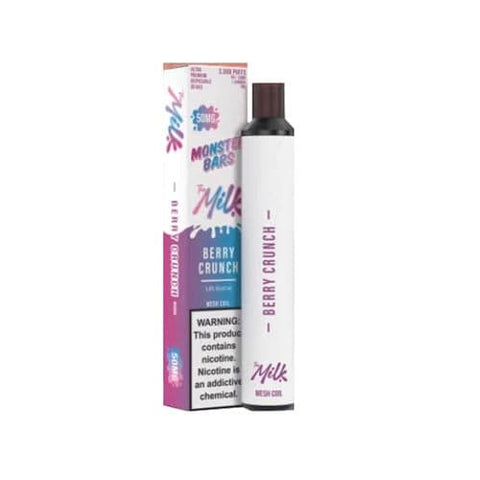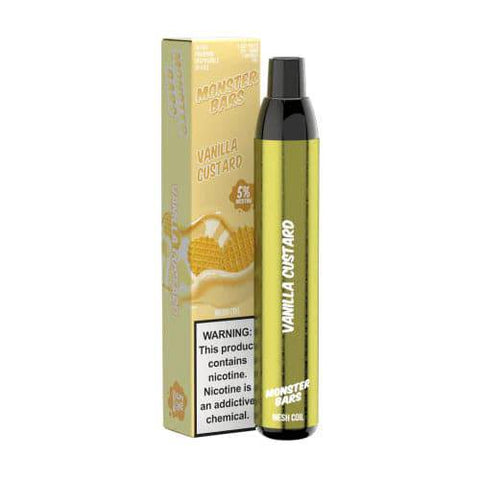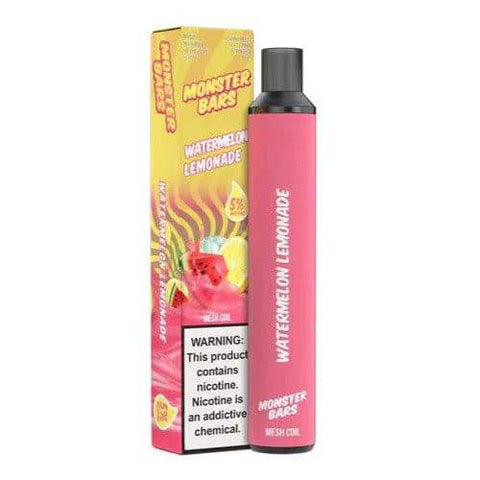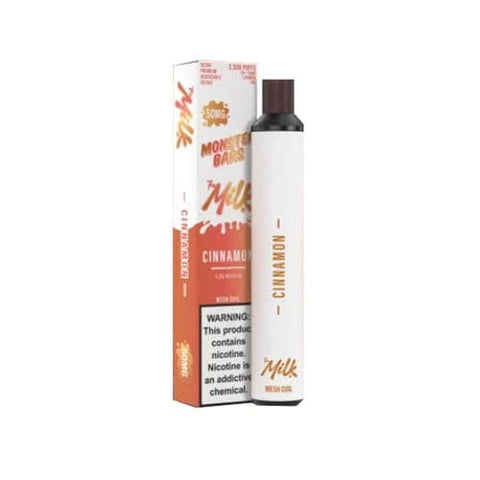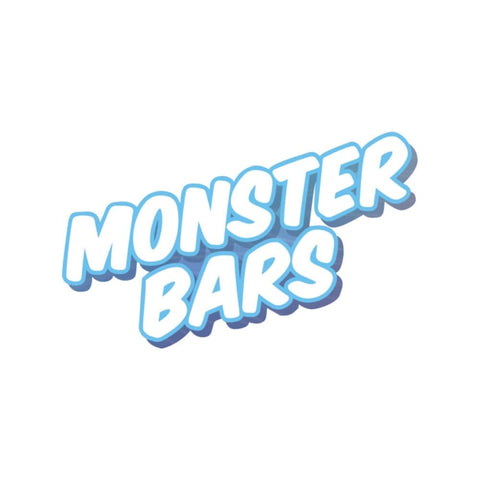 MONSTER BARS XL DISPOSABLE VAPE DEVICE - 5PK
Introducing the incredible Monster Bars disposable vape pod device by Jam Monster, the epitome of convenience and flavor. This pre-filled disposable vape pod system is here to revolutionize your vaping experience. Powered by a mighty 1000mAh battery, it offers an astonishing 2500 to 3500 puffs, ensuring you never run out of enjoyment.

Indulge your taste buds with the remarkable 6mL capacity of synthetic 5% nicotine e-liquid, available in an extensive selection of 31 true-to-taste flavors. From fruity delights to classic favorites, there's a flavor for every palate. Immerse yourself in a world of sensational vaping pleasure.

Designed with sleekness in mind, the Monster Bars by Jam Monster disposable vape device is compact, convenient, and perfect for those on the move. Slip it into your pocket or purse, and enjoy vaping wherever you go. With its powerful draw, this device produces ample vapor, satisfying your every vaping desire.

At Vape City USA, we bring you an exclusive collection of disposable vape bundles. Explore our range and discover the perfect combination of convenience and flavor to elevate your vaping experience. Get ready to savor every puff with Monster Bars by Jam Monster, your ultimate disposable vape companion.

Unlock a world of limitless vaping pleasure with Monster Bars disposable vape pod device. Shop now and immerse yourself in the ultimate vaping indulgence at Vape City USA, where satisfaction is just a puff away.
*DISCLAIMER: MONSTAR BARS HAS DISCONTINUED THE 2500 PUFFS DEVICE.  YOU MAY RECEIVE 3500 PUFFS INSTEAD.
Device Details:
Size: 6ml
Nicotine Strength: Synthetic 5.0%
Salt Nicotine equivalent to about 1 pack of cigarettes
Battery Capacity: 1000mAh
Puff Count: 2500+ Puffs
Flavors: 31 Available Flavors
Flavors:
Banana Custard

Blackberry Jam

Blueberry Jam

Blueberry Lemonade

Blueberry Raspberry Lemon

Butterscotch Custard

Frozen Banana Ice

Frozen Blueberry Raspberry Lemon Ice

Frozen Mango Peach Guava Ice

Frozen Mixed Berry Ice

Frozen Passionfruit Orange Guava Ice

Frozen Strawberry Banana Ice

Frozen Strawberry Kiwi Pomegranate Ice

Mango Peach Guava

Mint

Mixed Berry

Passionfruit Orange Guava

PB & Banana Jam

PB & Grape Jam

Pink Lemonade

Smooth Tobacco

Strawberry Banana

Strawberry Custard

Strawberry Jam

Strawberry Kiwi Pomegranate

Strawberry Lemonade

The Milk Berry Crunch

The Milk Cinnamon

The Milk Fruity

Vanilla Custard

Watermelon Lemonade
Package Includes:  
1x Monster Bars Disposable Vape Device
5 out of 10.....like they got it HALF RIGHT
I ordered a 5 pack of disposable monster bars.... I was supposed to be able to choose all 5 of the flavors.... I chose 2 Blackberry Jam 2 Strawberry Jam and 1 Blueberry Jam... When I got the order ALL 5 WERE BLACKBERRY JAM...which was one of my flavors at least...definetly not exactly what I ordered.....