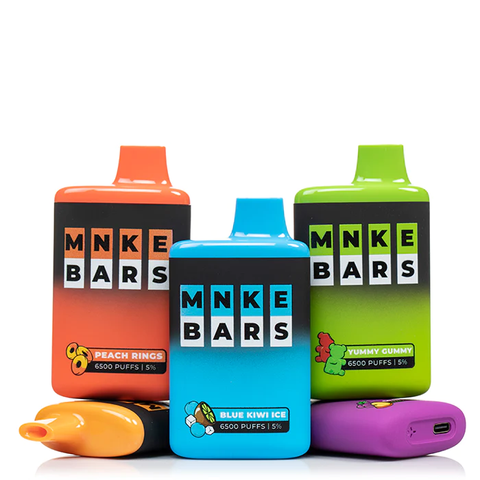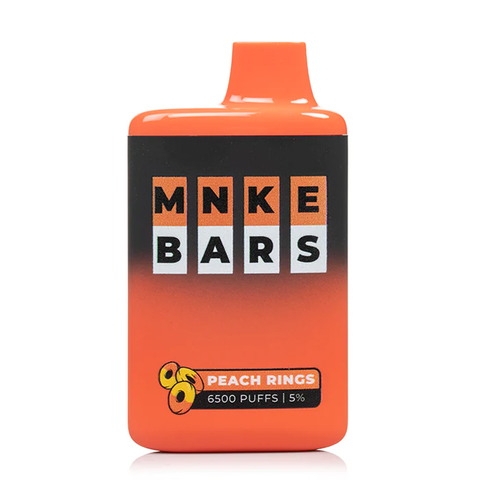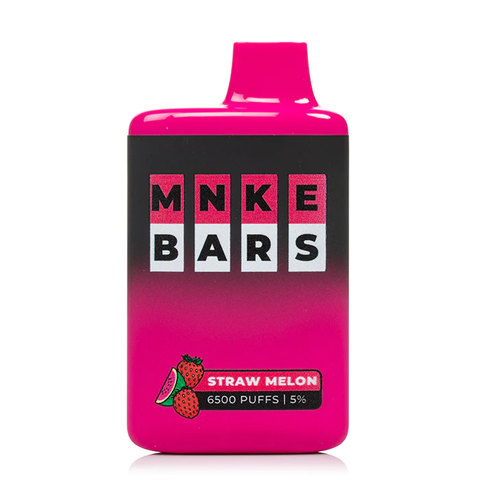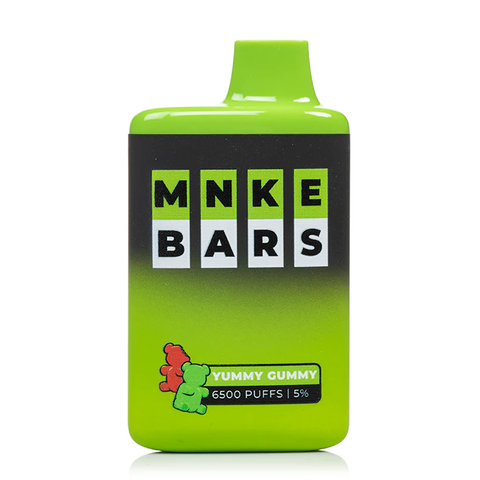 MNKE BARS 6500 DISPOSABLE VAPE DEVICE - 10PK
Experience vaping like never before with the MNKE Bars 6500 Disposable Vape, the latest innovation in the world of disposable vapes. This exceptional device is designed to provide you with an unparalleled vape experience that will leave you craving for more. Let's delve into the key features that make the MNKE Bars stand out from the rest.
Discover Endless Puffing Pleasure

Equipped with a powerful 500mAh USB-C rechargeable battery, the MNKE Bars ensures that you can indulge in vaping pleasure for an astonishing 6500 puffs. Say goodbye to constant battery replacements and hello to uninterrupted enjoyment. Whether you're a casual vaper or a dedicated enthusiast, the MNKE Bars is built to cater to your needs, delivering extended usage time that exceeds expectations.
Unmatched Flavor and Cloud Production
At the heart of the MNKE Bars lies a cutting-edge mesh coil system that elevates your vaping experience to new heights. Brace yourself for intense, authentic flavors that will tantalize your taste buds with every puff. The innovative design of the mesh coil ensures optimal heat distribution, resulting in a smooth and consistent vapor production. Immerse yourself in a world of rich, satisfying clouds that will make your vaping sessions truly unforgettable.
Ready to Vape, Anytime, Anywhere
The MNKE Bars comes pre-filled with a generous 16ml of delectable e-juice, eliminating the need for messy refills or carrying extra bottles. Simply unwrap, inhale, and experience instant satisfaction. Whether you're traveling, socializing, or simply enjoying a moment of relaxation, the MNKE Bars ensures you're always ready to vape with ease.
Advanced Safety Features
Your safety is paramount, and the MNKE Bars is equipped with advanced features to guarantee a worry-free vaping experience. The built-in overcharge protection ensures that your device remains safe and prevents any potential hazards. Enjoy peace of mind while savoring the flavors you love.
Device Details:
Size: 16ml
Nicotine Strength: 5%
Integrated Mesh Coil
Battery Capacity: 500mAh
USB-C Rechargeable
Puff Count: 5000+ Puffs
Flavors: 10 Available Flavors
Flavors:
Blue Kiwi Ice

Fresh Mint

Grapple

Lemon Tart

Mango

Pango Guava

Peach Rings

Raspberry Mint

Straw Melon

Yummy Gummy
Package Includes:  
10x MNKE BARS 6500 Disposable Vape Device