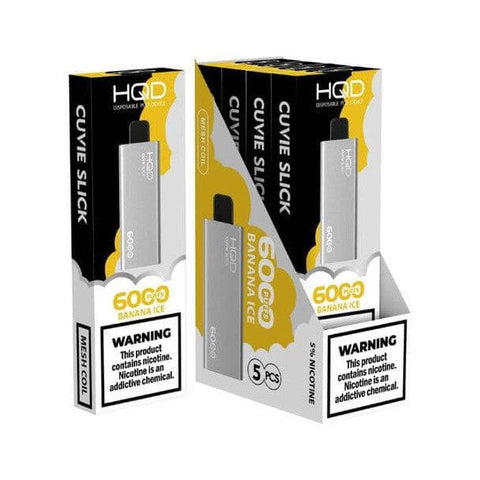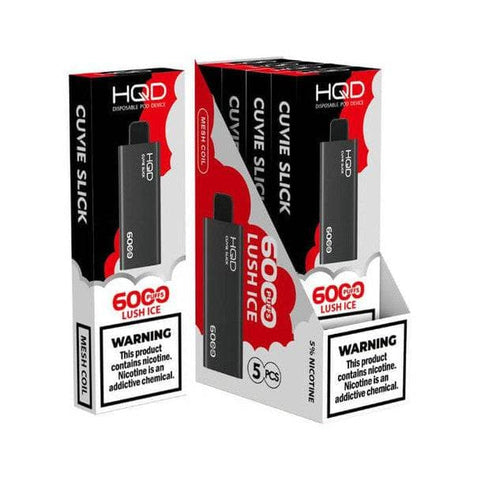 HQD Cuvie Slick - 10 pack
Score maximum variety and savings with the HQD Cuvie Slick Vape 10 Pack. This monster bundle gives you 10 high-capacity, stealth pod systems for endless options.
Each sleek Cuvie Slick Vape houses an integrated 1400mAh battery for incredible vaping stamina. While the generous 15mL e-juice capacity means fewer refills. Next-level mesh coils create epic flavor and vapor production.
With 10 devices, explore the full flavor selection like Tropical Sunset, Black Ice, and Strawberry Banana. Try a new blend anytime the mood strikes. Share the variety with fellow discreet vaping enthusiasts.
The 10 pack allows you to keep multiple charged Cuvie Slicks Vape on hand always. Never run out of your lightweight pod vape again. And the bulk pricing means serious savings.
For the ultimate in stealthy satisfaction and value, grab the HQD Cuvie Slick Vape 10 Pack. With 60,000 discreet puffs ready for action, covert flavor is at your fingertips.
Cuvie Slick Vape

 Details:
Size: 18ml
Nicotine Strength: 5.0%
Battery Capacity: 1400mAh 

(

cable not included

)

Puff Count: 6000+ Puffs 
Flavors: 22

 

Available Flavors
Cuvie Slick Vape 

Flavors:
Banana Ice
Black Dragon
Black Ice
Blueberry Lemonade
Blue Raspberry
Clear
Desert Breeze
Grapey
Guava Ice
Honeydew Pineapple
Ice Mint
Lemon Mint 
Lime Passionfruit 
Lush Ice
Mango Honeydew Ice
Peach Berry
Raspberry Orange
Red Ice
Sky Mint
Strawberry Banana
Tropical Sunrise
Tropical Sun

set
Package Includes:  
10x HQD Cuvie Slick Vape Device