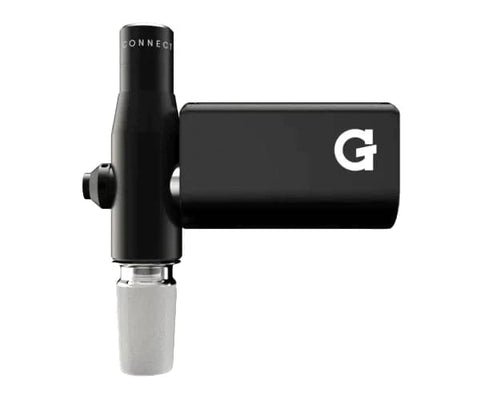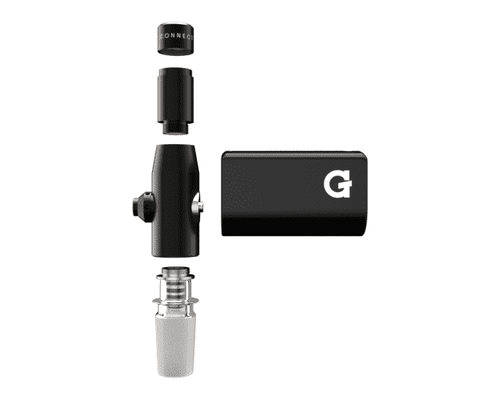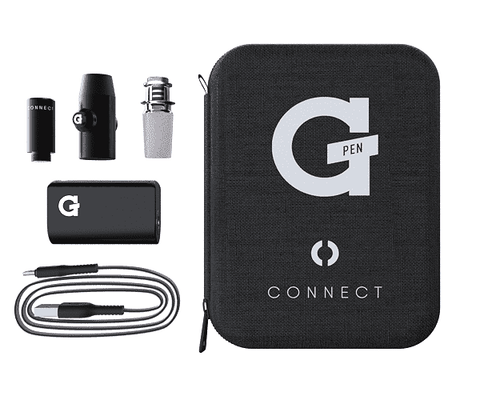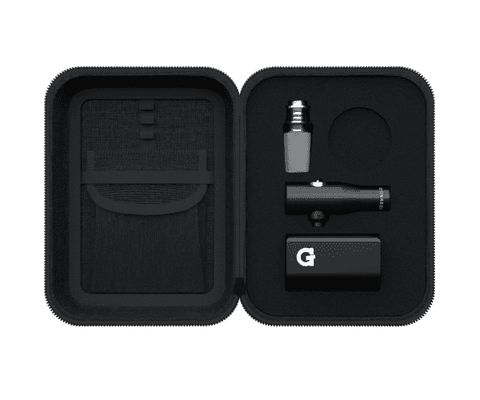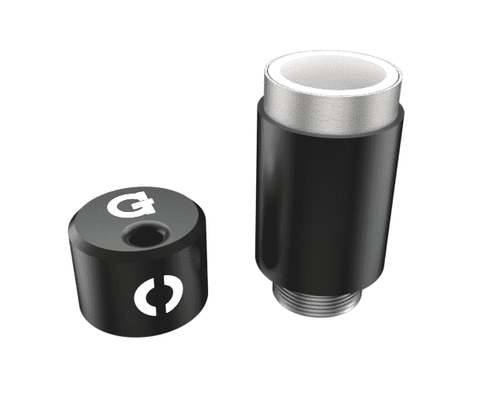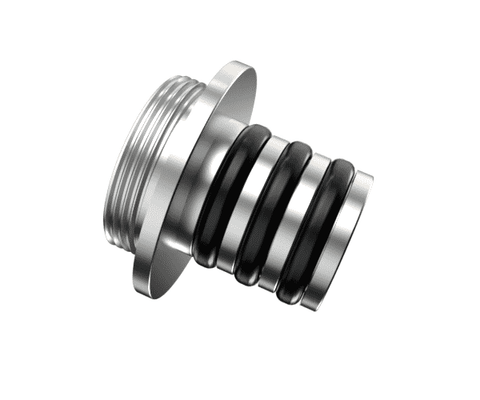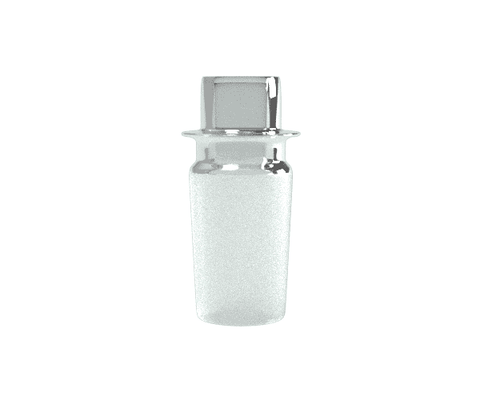 GRENCO SCIENCE G PEN CONNECT VAPORIZER
Introducing the G Pen Connect, a groundbreaking innovation in concentrate consumption. Say goodbye to the hassle of torches and exposed nails, as this game-changing device delivers high-density, top-notch vapor production in just five seconds. Prepare to experience a new level of convenience and quality.

Equipped with a ceramic heating element and patented reverse airflow technology, the G Pen Connect ensures even and efficient vaporization of your favorite concentrates. Its seamless compatibility with any glass-on-glass water piece guarantees smooth and powerful draws that will leave you amazed.

Customize your vaping experience with the Connect's three temperature settings and extended draw mode, tailoring each session to your personal flavor and heat preferences. Its 850 mAh battery provides ample power, allowing for multiple back-to-back sessions. Thanks to the snap-in magnetic connection, setup is a breeze, and pass-through charging ensures uninterrupted vaping whenever you need it.

The G Pen Connect offers a range of compatible glass-on-glass attachments in 10mm*, 14mm, and 18mm*, making it the perfect match for any female-jointed water piece. Instant airflow is just a spring-loaded carb release button away, effortlessly clearing the chamber for your next flavorful hit. Plus, the included hemp travel pouch makes storage and transportation as easy as using the Connect itself, whether you're at home or on the go.

Discover the future of concentrate consumption with the G Pen Connect. Elevate your vaping journey today with Vape City USA, your ultimate destination for premium vaping products. Shop now and experience the next level of convenience and flavor with the G Pen Connect.
Device Details:
1 G PEN CONNECT BATTERY
1 G PEN CONNECT TANK
1 G PEN CONNECT HOUSING
1 G PEN CONNECT HEMP TRAVEL CASE
1 G PEN CONNECT MALE GLASS ADAPTER (14 MM)
1 G PEN CONNECT MALE GLASS ADAPTER CONNECTOR
1 MICRO USB TO USB CHARGING CABLE
3 REPLACEMENT O-RINGS
Package Includes:
1x Grenco Science G Pen Connect Vaporizer