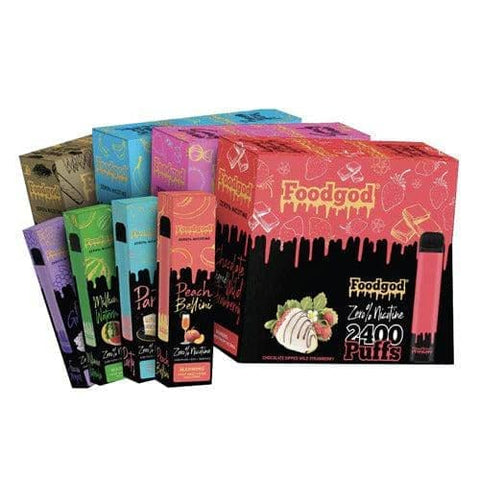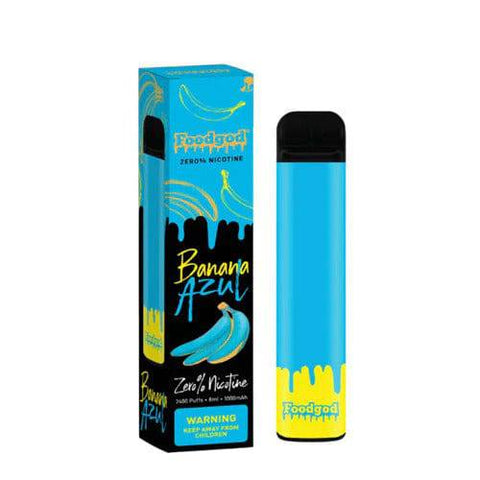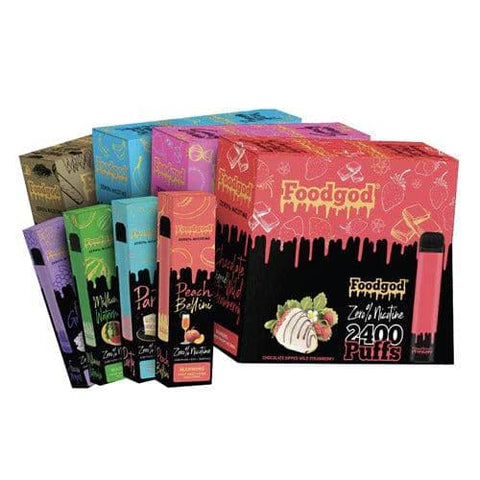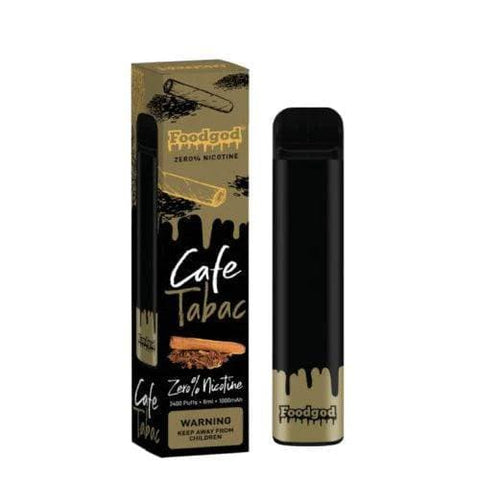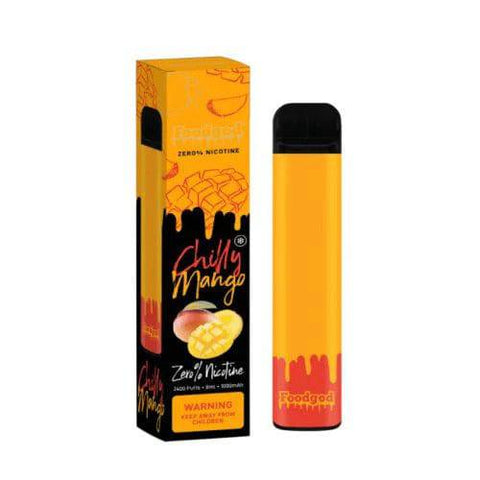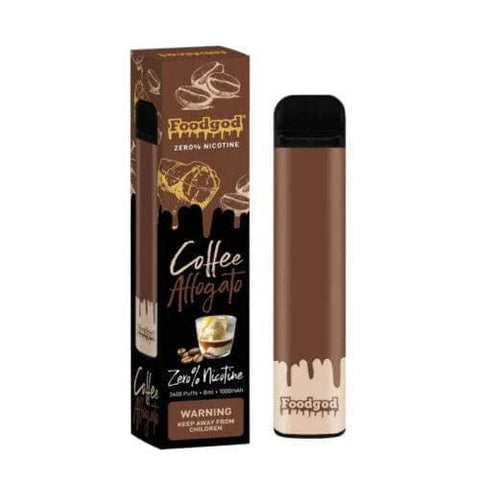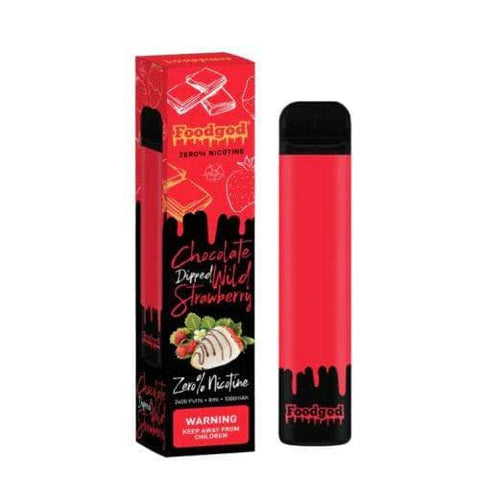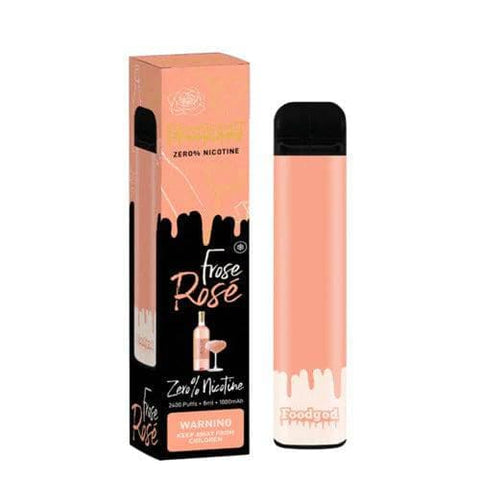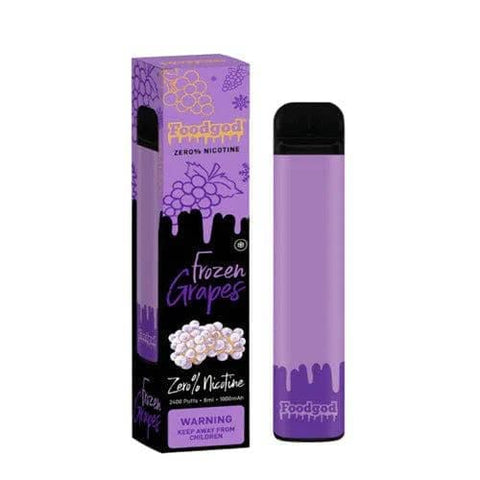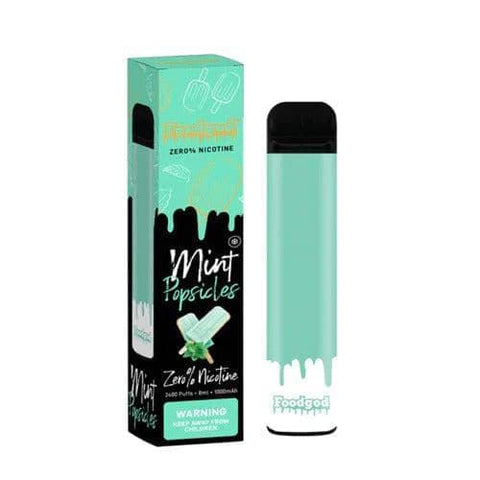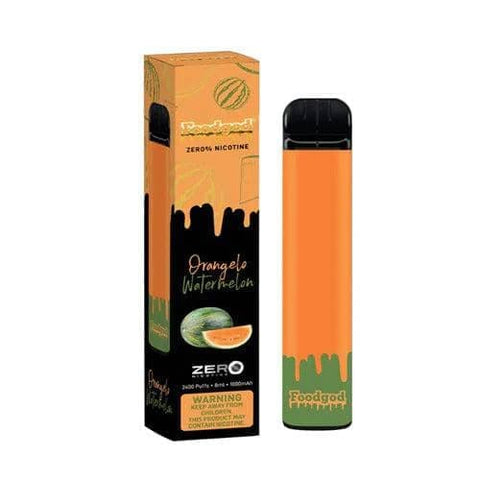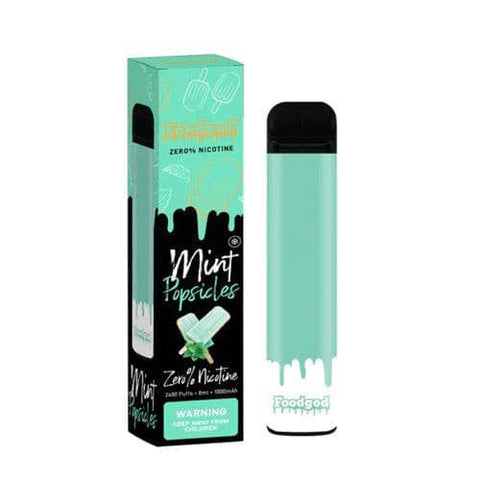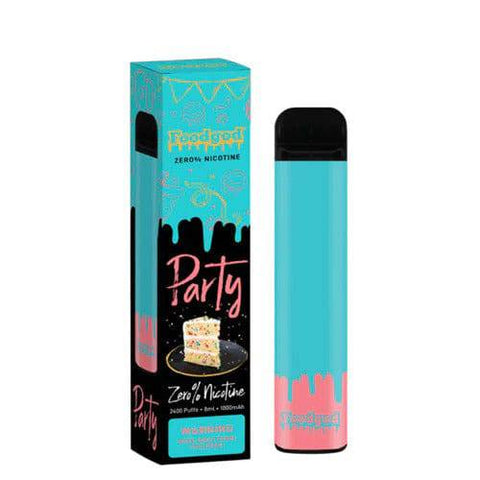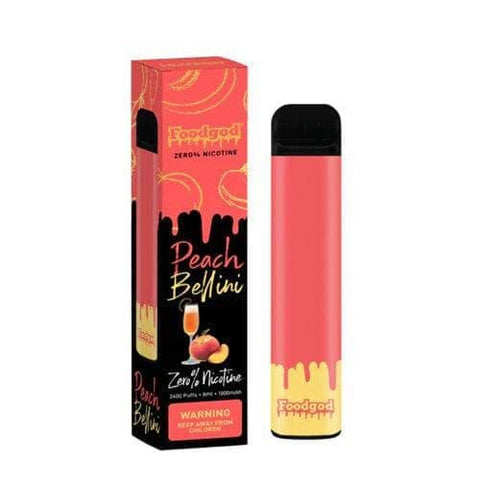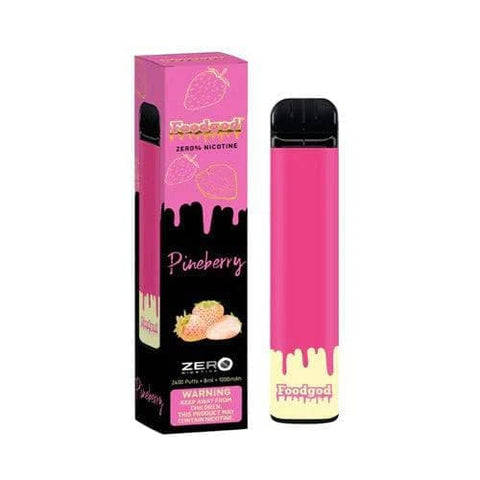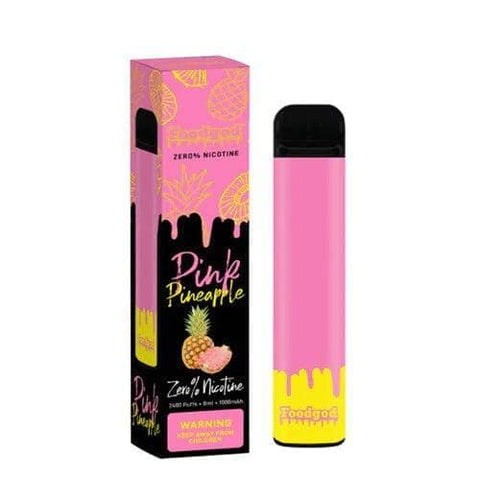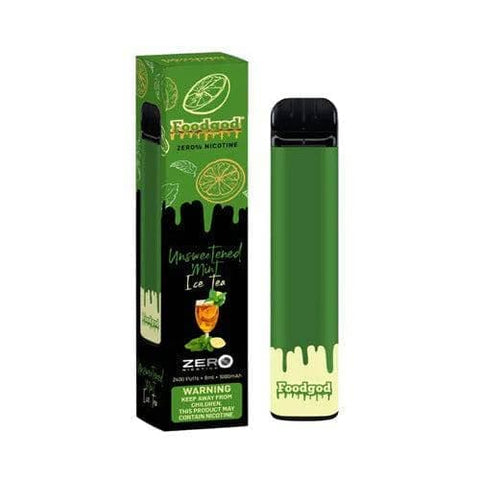 FOODGOD ZERO 0% DISPOSABLE VAPE DEVICE - 3PK
Introducing the revolutionary Foodgod ZERO 0% disposable vape pod system, a game-changer in the vaping world. Experience the essence of unique flavors without any nicotine content.

Immerse yourself in a world of satisfaction with our compact and pocket-friendly design. Say goodbye to bulky devices and hello to effortless portability. Take your vaping experience wherever you go with ease.

Unleash the power of the Foodgod ZERO 0% Disposable 2400 puffs, fueled by a formidable 1000mAh built-in battery. It provides an extended vaping session that lasts, leaving you fully satisfied. And with its generous 8ml pre-filled pod of delectable e-liquid, every puff is a burst of tantalizing flavor.

Choose from our extensive selection of 17 available flavors, each meticulously crafted to delight your taste buds. From fruity explosions to creamy indulgences, we have the perfect flavor to suit your desires.

Explore our range of disposable vape bundles, offering an enticing variety of options. Elevate your vaping experience to new heights with our curated collections.

Join the revolution and embrace the Foodgod ZERO 0% disposable vape pod system. Indulge in remarkable flavors, experience unrivaled convenience, and satisfy your cravings in style. Don't miss out on this extraordinary vaping experience.
Device Details:
Size: 8ml
Nicotine Strength: 0% (0 Nicotine)
Battery Capacity: 1000mAh
Puff Count: 2400+ Puffs
Flavors: 17 Available Flavors
Flavors:
Chilly Mango

Mint Popsicles
Chocolate Dipped Wild Strawberry
Cafe Tabac
Pink Pineapple
Party
Frose Rose
Millionaire Watermelon
Peach Bellini
Crystal Lychee
Coffee Affogato
Frozen Grapes
Candy Chain
Banana Azul
Unsweetened Mint Ice Tea
Pineberry
Orangelo Watermelon
Package Includes:    
3x Foodgod ZERO 0% Disposable Vape Device