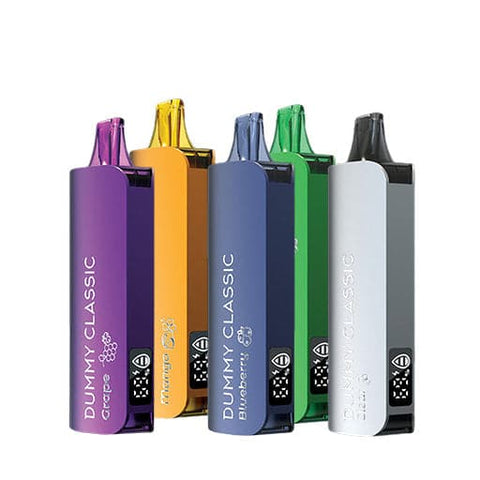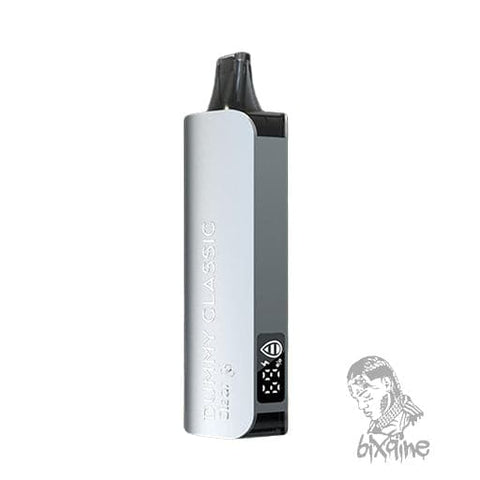 Dummy Vapes Classic 5 pack
Get ready to experience an amazing flavor fiesta with the Dummy Vapes Classic 5-pack! This awesome bundle delivers 5 sleek, portable vapes so you can dive into all your favorite flavors anytime.
Each palm-sized Dummy Vapes Classic device provides a powerful 8000 puffs per charge, fueled by a long-lasting 650mAh battery. And thanks to rapid Type-C charging, your vapes will be primed for action at the push of a button!
The proprietary Quaq technology ensures deliciously smooth hits with every puff. The built-in display window allows easy checking of juice and battery levels at a glance. Just inhale to fire up the auto-activation—vaping satisfaction made simple!
With a huge 18ml e-liquid capacity, you'll get tons of vaping bliss before needing to refill. And this 5-pack empowers you to explore 10 tantalizing Dummy Vapes flavors, from refreshing Cucumber Lime Mint and creamy Banana Ice to sweet Raspberry Peach and zesty Watermelon Ice.
Treat your taste buds to an exhilarating flavor experience with the ultimate variety 5-pack. The Dummy Vapes Classic 5-pack delivers portable vaping pleasure and bold Dummy Vapes e-juice flavors all in one awesome bundle!
Dummy Vapes Classic Details:
E-liquid Capacity: 18ml

8000 Puffs Approx.
Integrated 650mAh Rechargeable Battery (Type C)
1.1 Ohms Mesh Coil Heating
Draw Activated Firing Mechanism


Salt Nic Formulation (

5%) 50mg Strength

Available in 10 flavors



Dummy Vapes Classic Flavors:

Blackberry Ice
Banana Ice
Blueberry
Cucumber Lime Mint
Clear
Grape
Mint Ice
Mango
Raspberry Peach
Watermelon Ic

e
Dummy Vapes  Classic Package Includes: