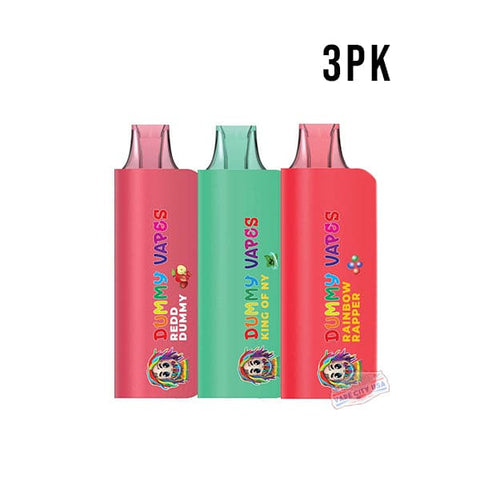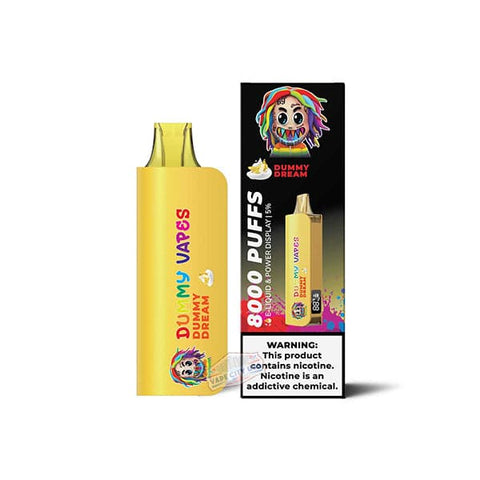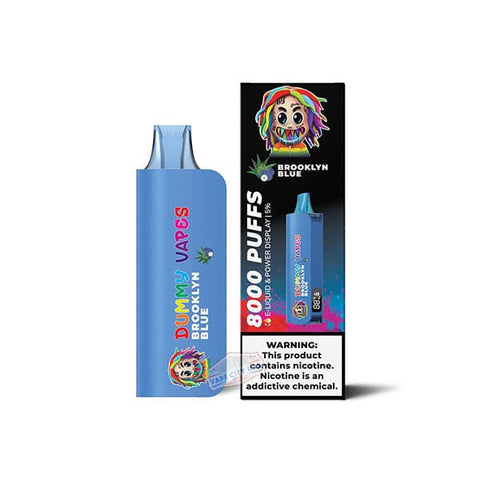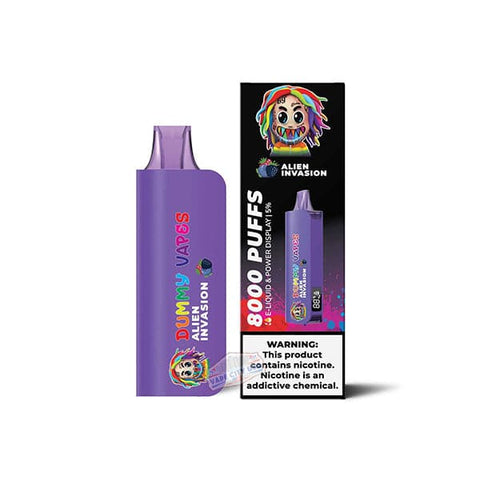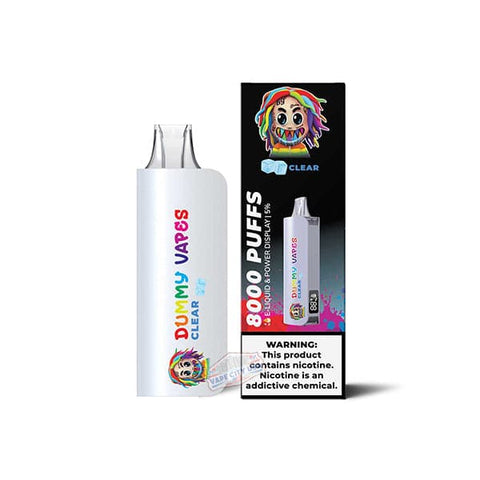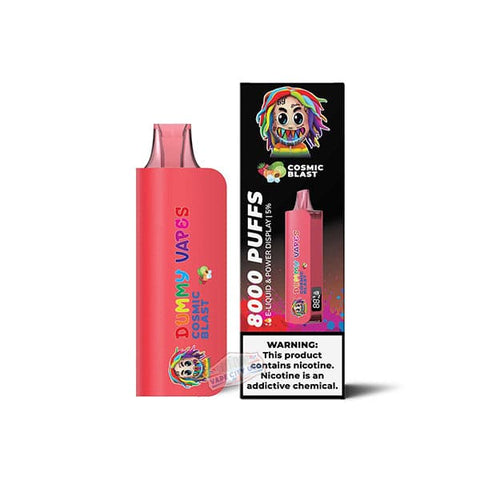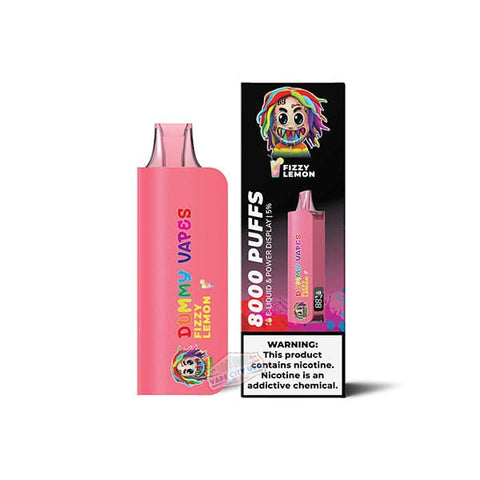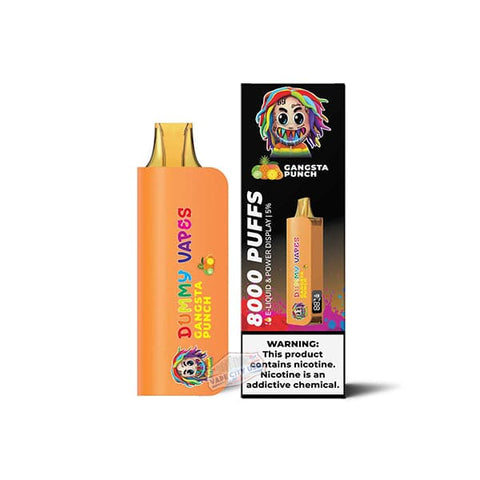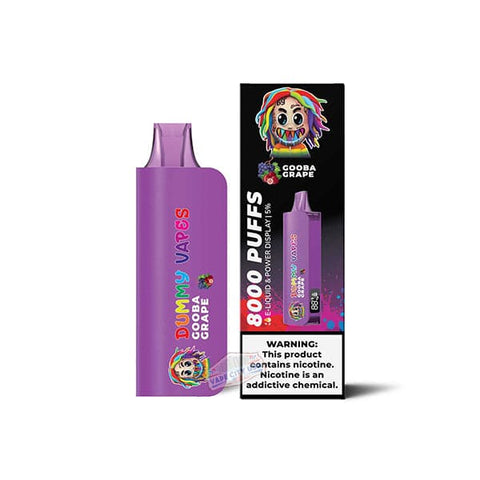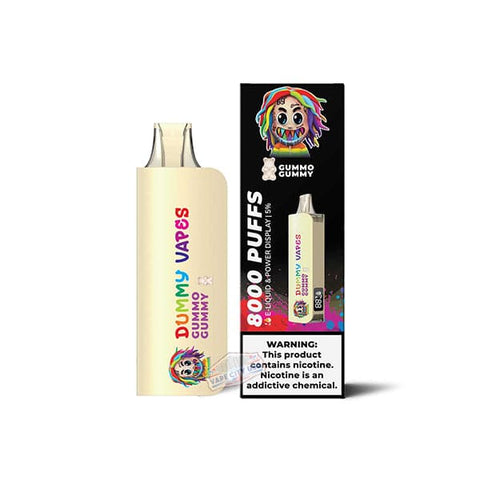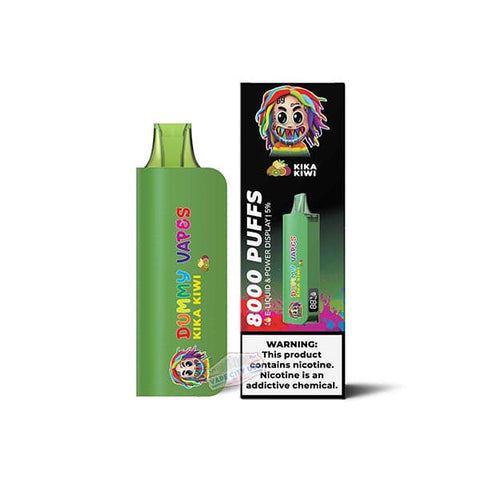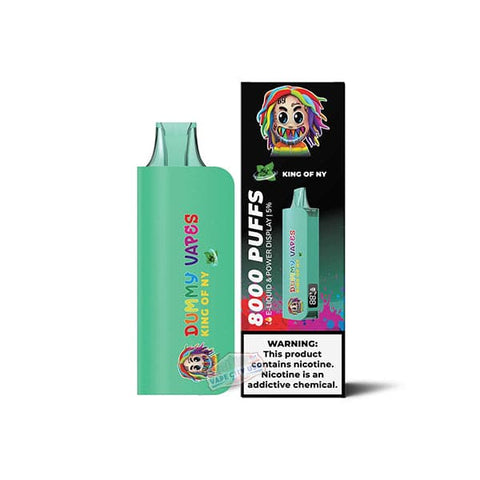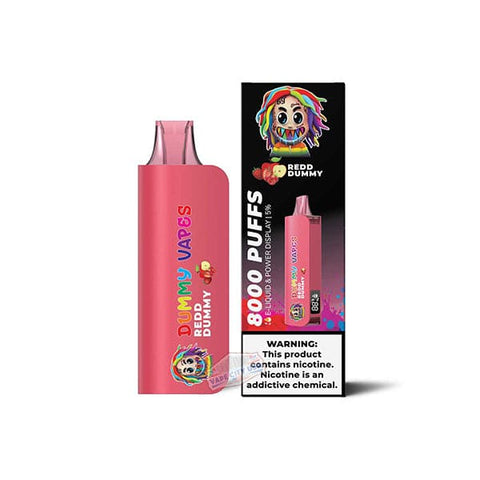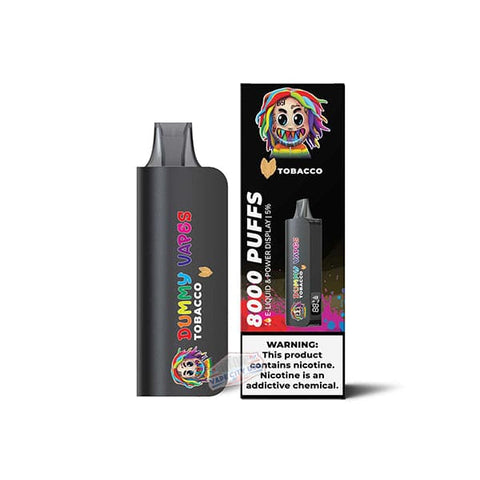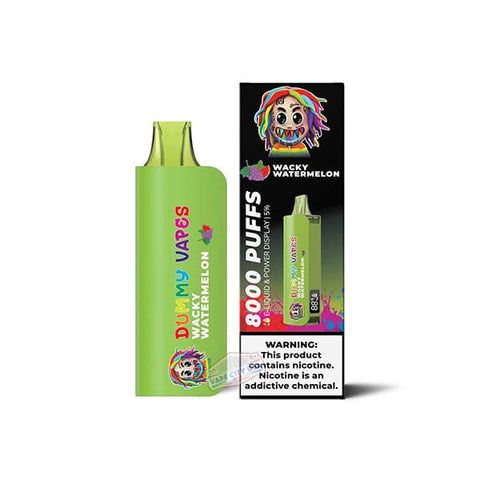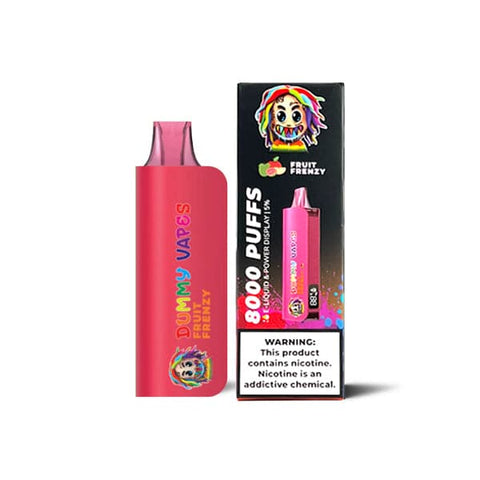 DUMMY VAPES 8000 DISPOSABLE VAPE DEVICE - 3PK
Discover the ultimate vaping experience with disposable Vape Dummy Vapes, exclusively available from Vape City USA! Our top-of-the-line disposable vape is designed for those who value convenience, performance, and exceptional flavor. Say goodbye to the hassle of topping up and reloading, and enjoy the freedom of a premium vape without the hassle. The Dummy 8000 by Dummy Vapes is a really meticulous product designed for the Tekashi 6IX9INE reapper.
Key Features of the Dummy Vapes Disposable Vape:
Long-lasting Battery: Equipped with a powerful 650mAh battery, our disposable vape ensures you can enjoy uninterrupted vaping sessions without the need for a USB cable. With a power range of 7-12W, you'll experience consistent performance from start to finish.
Impressive Puff Count: Boasting an incredible 8000+ puffs per device, the Dummy Vapes Disposable Vape is designed to last, providing you with an extended vaping experience that outlasts the competition.
Generous E-liquid Capacity: Our disposable vape comes pre-filled with a whopping 18ml of premium e-liquid, ensuring you won't run out of your favorite flavor anytime soon.
Perfect Nicotine Concentration: With a 50mg/ml nicotine concentration, the Dummy Vapes Disposable Vape delivers a smooth and satisfying hit every time, catering to both casual and seasoned vapers alike.
Optimal Resistance: Featuring a 1.0Ω resistance, our disposable vape guarantees a perfect balance between flavor and vapor production, providing you with a truly enjoyable vaping experience.
Wide Variety of Flavors: Choose from an extensive selection of 20 mouthwatering flavors, ranging from refreshing fruity blends to indulgent dessert-inspired concoctions. There's a flavor for every preference, ensuring you'll never get bored.
Upgrade your vaping experience with the Dummy Vapes Disposable Vape, available now at Vape City USA. Order yours today and discover the perfect combination of convenience, performance, and flavor!
Device Details:

Battery Capacity: 650mAh (USB cable not included)
Power Range: 7~12W
Puff Count:  8000+ Puffs
E-liquid Capacity: 18ml
Concentration: 50mg/ml
Resistance: 1.0Ω
Flavors: 20 Available Flavors
Flavors:
Alien Invasion

Bad Berry
Brooklyn Blue
Clear
Cosmic Blast
Dummy Dream
Fizzy Lemon
Fruit Frenzy
Gangsta Punch
Gooba Grape
Gummo Gummy
Kika Kiwi
King Of NY
Rainbow Rapper
Red Dummy
Stoopid Strawberry
Tobacco
Trollz Twist
Twisted Tangy
Wacky Watermelon
Package Includes:  
3x Dummy Vapes 8000 Disposable Vape Device
Great vape, room for improvement
Lots I like about these and some stuff I could do without/other things to improve. I love the splatter paint deco effect and smart screen. Not a huge fan of the other branding, and main drawback of the screen is that it's so large it makes the piece feel a little bulky and drains the battery super quickly. Flavors are pretty good!