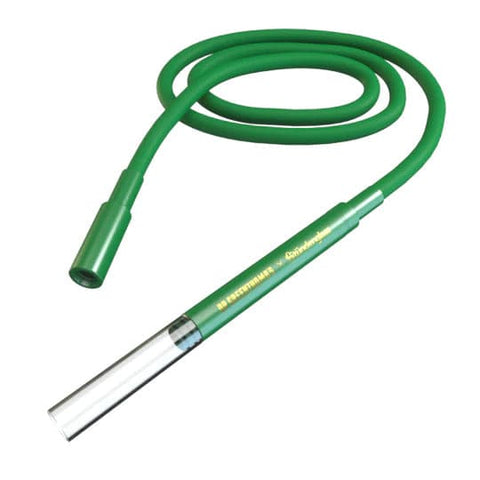 DR. GREENTHUMB'S X STÜNDENGLASS GRAVITY INFUSER
Introducing the Dr. Greenthumb's X Stündenglass® Gravity Infuser: A Masterpiece Born from the Legendary Collaboration with B-Real.

Prepare to be captivated by the awe-inspiring Dr. Greenthumb's X Stündenglass Gravity Infuser. Meticulously crafted, this extraordinary 360° rotating glass hookah brings forth a captivating experience, blending the powers of water displacement, opposing airflow technology, and gravity itself.

Indulge in pure luxury with every draw, as the Gravity Infuser showcases unrivaled quality and customization. Its borosilicate glass globes and aircraft-grade anodized aluminum construction ensure the utmost durability and elegance, creating an unparalleled smoking or vaporization experience.

Versatility lies at the heart of the Gravity Infuser's design. With its complete set, including an aluminum hookah bowl kit and glass liner, you can seamlessly connect it to any smoking or vaporization device featuring a 14mm male joint. Moreover, the option to enjoy direct draws with the 3-foot silicone hose or go completely contactless using the adjustable 45° mouthpiece gives you the freedom to savor your sessions your way.

This patented masterpiece is backed by an impressive 10-year warranty*, demonstrating our unwavering commitment to excellence. It arrives in a reusable craft box with a handle, ensuring both safety and convenience during storage and transportation. The Gravity Infuser's futuristic design adds a touch of elegance to any setting, making it the unrivaled pinnacle of smoking and vaporization devices.

Elevate your smoking experience today with the Dr. Greenthumb's X Stündenglass Gravity Infuser - the legendary collaboration that sets the new standard in innovation and indulgence.
Contents:
Anodized Aluminum Frame, Borosilicate Glass Globes, Silicone Hose, Glass Liner, Adapters and Cleaning Kit. 
Package Includes:
1x Dr.Greenthumb's X Stündenglass Gravity Infuser