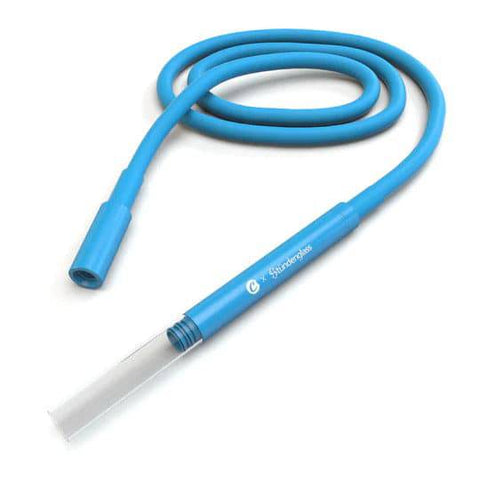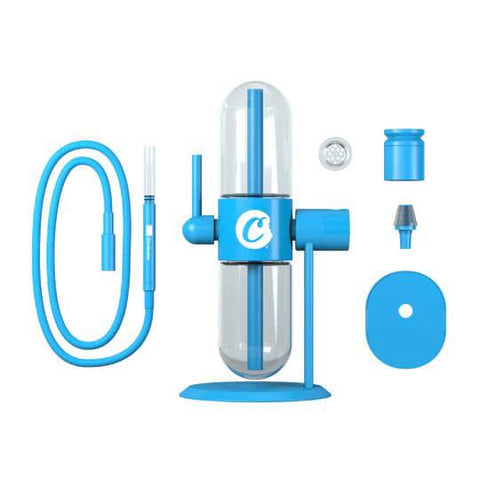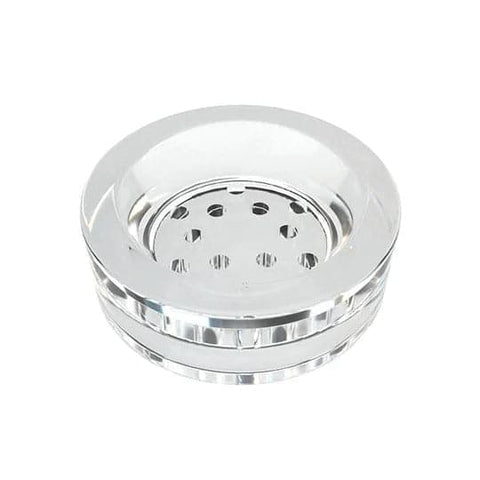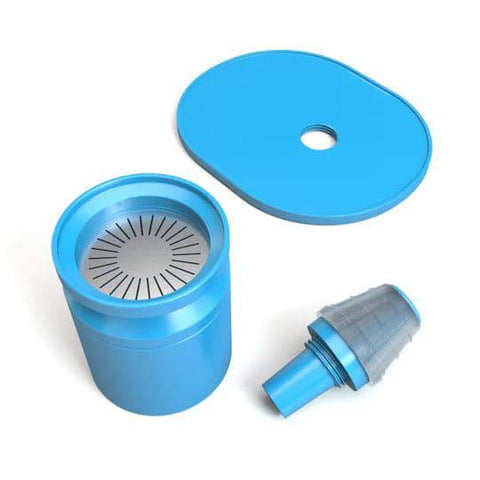 COOKIES X STÜNDENGLASS GRAVITY INFUSER
Experience the Next Level of Luxury with the Cookies X Stündenglass® Gravity Infuser

Introducing the epitome of elegance and innovation, the Cookies X Stündenglass Gravity Infuser is a groundbreaking 360° rotating glass hookah, created in collaboration with the legendary Bay Area rapper and entrepreneur, Berner. This extraordinary masterpiece combines captivating design with advanced technology, delivering an immersive smoking experience like no other.

Unleash the Power of Kinetic Motion Activation
Through a remarkable combination of cascading water displacement, opposing airflow technology, and the force of gravity, the Gravity Infuser generates mesmerizing kinetic motion activation. Prepare to be enchanted as you witness this captivating display, all while enjoying an indulgent session.

Crafted to Perfection with Premium Materials
Every detail of the Cookies X Stündenglass Gravity Infuser exudes sophistication and quality. Meticulously constructed using top-of-the-line materials, such as borosilicate glass globes and aircraft-grade anodized aluminum, this masterpiece guarantees a luxurious experience. Immerse yourself in smooth, consistent, and vaporous draws that elevate your smoking pleasure.

Versatility Meets Functionality
Designed with versatility in mind, the Gravity Infuser is a complete set that includes an aluminum hookah bowl kit and a glass liner. Furthermore, it can seamlessly connect to any smoking or vaporization device with a 14mm male joint. The package also includes a 3-foot silicone hose for direct draws, and the adjustable 45° mouthpiece offers the flexibility of entirely contactless consumption.

Unmatched Durability and Extended Warranty
Rest assured that the patented design of the Cookies X Stündenglass Gravity Infuser is built to last. It comes with an extended 10-year warranty*, safeguarding your investment. Packaged in a reusable craft box with a convenient handle, this exceptional device ensures safe storage and effortless transportation, enabling you to enjoy its futuristic design and superior function wherever you go.

Reach New Heights of Smoking Excellence
The Cookies X Stündenglass Gravity Infuser stands as a testament to unparalleled craftsmanship, pushing the boundaries of smoking and vaporization devices. Elevate your smoking experience to new heights with this remarkable creation, delivering the perfect blend of style and functionality.

Don't miss out on the pinnacle of smoking and vaporization devices. Order your Cookies X Stündenglass Gravity Infuser today!


Contents:
Anodized Aluminum Frame, Borosilicate Glass Globes, Silicone Hose, Glass Liner, Adapters and Cleaning Kit.
Package Includes:
1x Cookies X Stündenglass Gravity Infuser