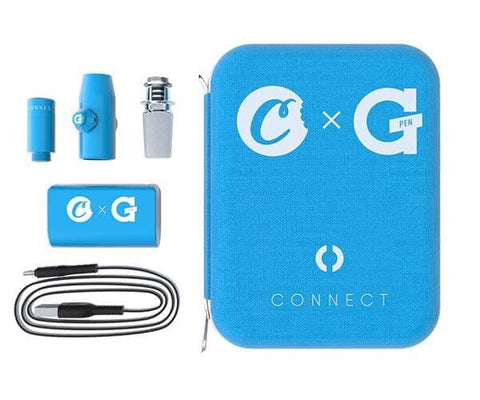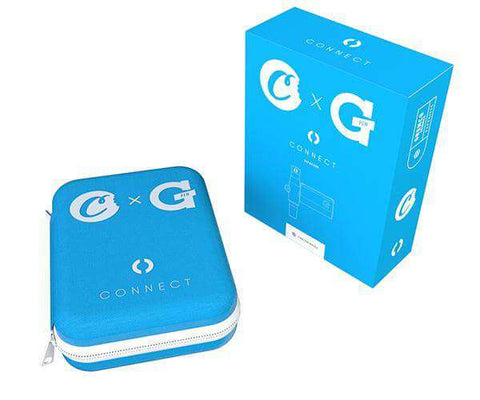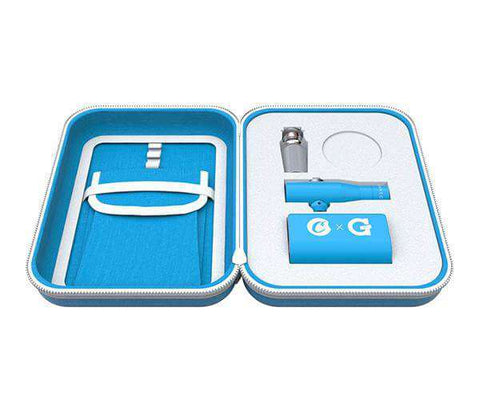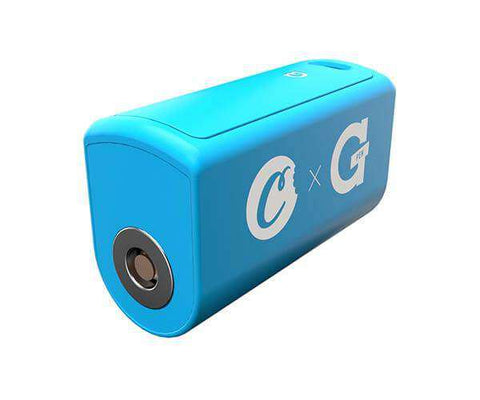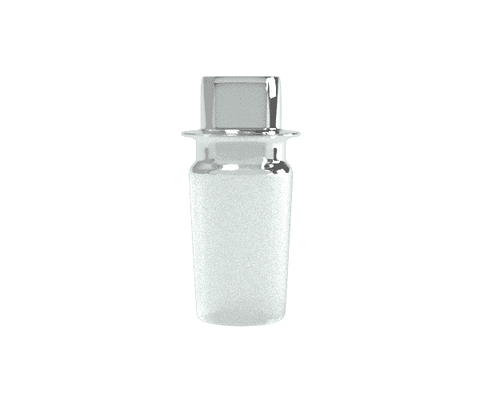 COOKIES X GRENCO SCIENCE G PEN CONNECT VAPORIZER
Introducing the Revolutionary Cookies x G Pen Connect Vaporizer - A Collaboration of Style and Functionality

Experience the cutting-edge fusion of style and innovation with the Cookies x G Pen Connect Vaporizer, a limited-edition masterpiece born from the collaboration between G Pen and legendary rapper and entrepreneur, Berner. This fully customized vaporizer showcases a Connect Battery, Tank, Housing, and a Hemp Travel Case, all adorned in the iconic Cookies blue. Prepare to be captivated by its stunning visual appeal and groundbreaking performance as it effortlessly connects to your favorite glass-on-glass water pieces.

Embrace the Future of Concentrate Consumption
Step into the future of concentrate consumption with the G Pen Connect, a true modern alternative to traditional methods. Within a mere five seconds of activation, this remarkable vaporizer reaches the desired temperature, producing dense, high-quality vapor without the need for a torch and exposed nail. Powered by a ceramic heating element and equipped with patented reverse airflow technology, the G Pen Connect ensures even and efficient vaporization of your concentrates, delivering smooth and powerful draws when paired with any glass-on-glass water piece.

Customize Your Experience with Ease
Tailor your vaping experience to perfection with the G Pen Connect's three temperature settings and extended draw mode. This exceptional device adapts to your flavor and heat preferences while accommodating a wide range of concentrates. With a robust 850 mAh battery, the G Pen Connect offers ample power and supports pass-through charging for continuous sessions. Its snap-in magnetic connection allows for effortless setup, ensuring seamless operation and convenience.

The Perfect Fit for Your Glass-On-Glass Collection
The G Pen Connect offers compatibility with 10mm*, 14mm, and 18mm* glass-on-glass attachments, making it the ideal partner for any female-jointed water piece in your collection. Enjoy instant airflow with the spring-loaded carb release button, effortlessly clearing the chamber for your next session. While perfect for home use, the G Pen Connect kit also includes a hemp travel pouch, providing convenient storage and easy transportation, so you can enjoy the Connect's benefits wherever you go.

Experience the Future of Vaping Today - Order Your Cookies x G Pen Connect Vaporizer now!

 
Device Details:
1 COOKIES X G PEN CONNECT BATTERY
1 G PEN CONNECT TANK
1 COOKIES X G PEN CONNECT HOUSING
1 COOKIES X G PEN CONNECT HEMP TRAVEL CASE
1 G PEN CONNECT MALE GLASS ADAPTER (14 MM)
1 G PEN CONNECT MALE GLASS ADAPTER CONNECTOR
1 MICRO USB TO USB CHARGING CABLE
3 REPLACEMENT O-RINGS
Package Includes:
1x Cookies x Grenco Science G Pen Connect Vaporizer