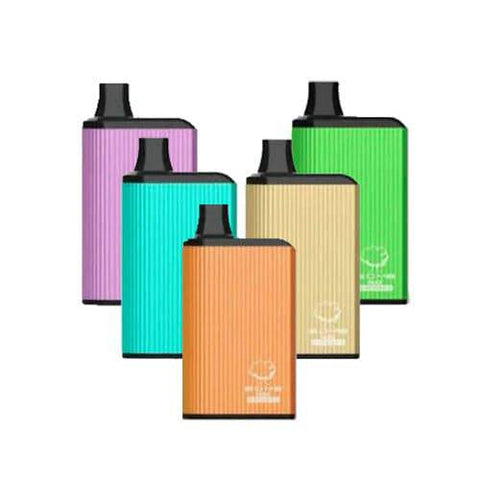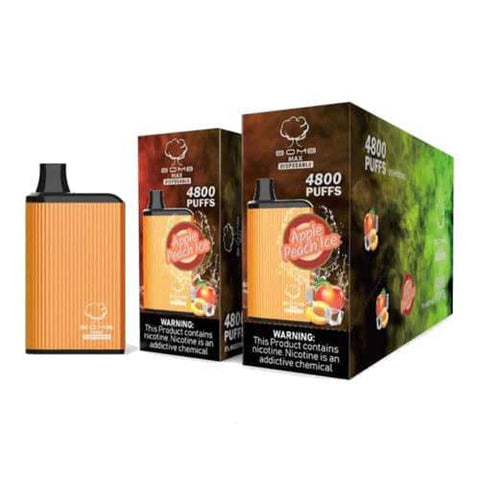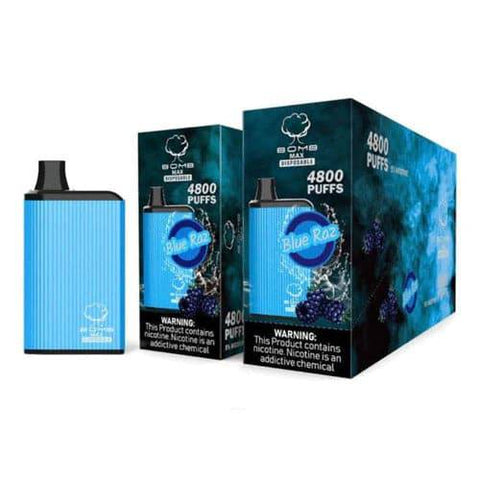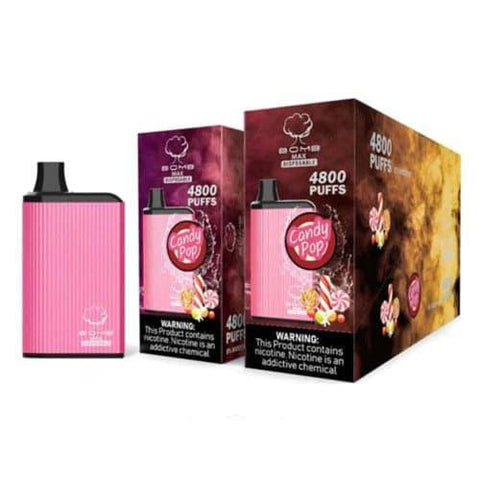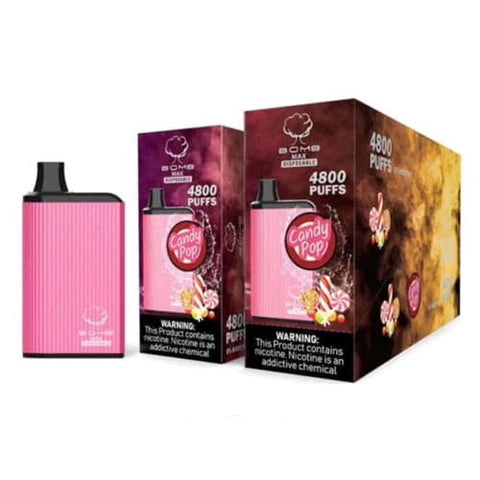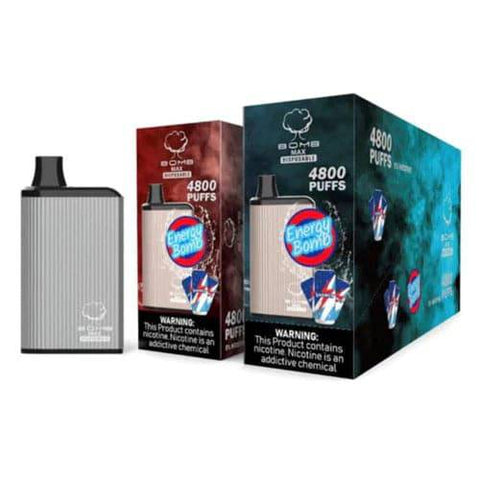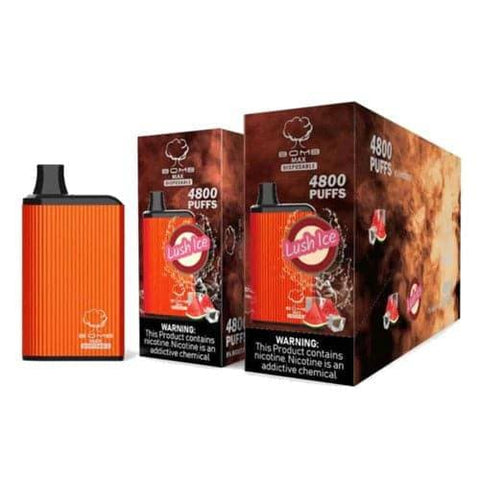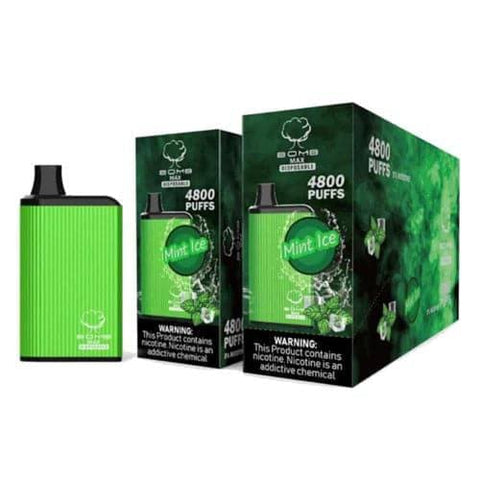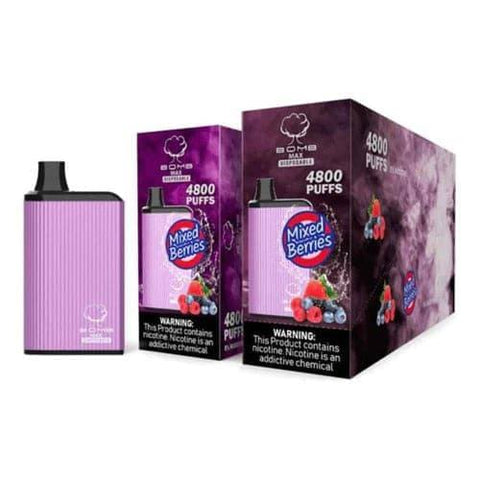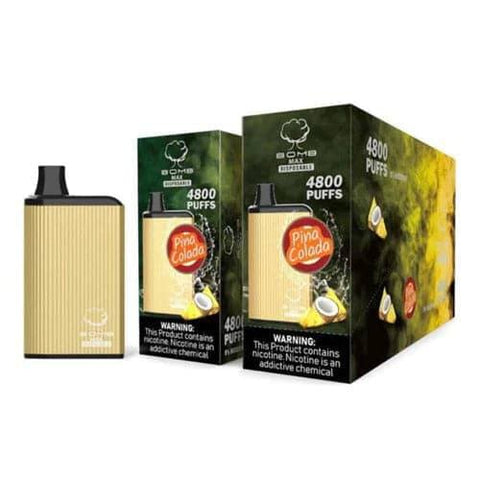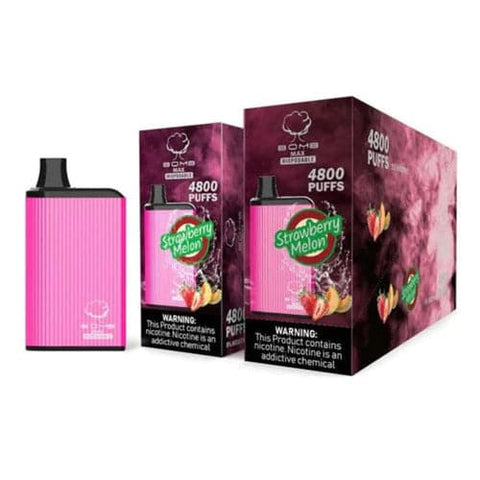 BOMB MAX DISPOSABLE VAPE DEVICE - 5PK
Experience the ultimate vaping upgrade with the all-new Bomb Max, a remarkable evolution of our bestselling Bomb LUX. Packed with enhanced features and benefits, the Bomb Max surpasses all expectations.

Unlock Unrivaled Power and Affordability
Get ready for an exhilarating vaping experience like no other. The Bomb Max offers unrivaled power and efficiency, delivering more hits than ever before, all at an unbeatable price. Whether you're a beginner or an experienced vaper, the irresistible allure of the Bomb Max is impossible to resist.

Unbreakable Performance, Anywhere You Go
Designed for the adventurous souls, the Bomb Max is built to withstand the rigors of travel. No need to fret about bumps or drops—the Bomb Max is sturdy and reliable. With a single device, enjoy uninterrupted vaping pleasure for up to five days, boasting an impressive 4800+ puffs. It's the perfect companion for your day job or your wildest adventures.

Indulge in Sensational Flavor and Thick Vapor
Prepare your taste buds for an explosion of flavor with the Bomb Max. Equipped with a high-quality heating element, this exceptional device produces extraordinary flavors and thick, luscious vapor. If you're a flavor connoisseur, you'll fall in love instantly. And if you crave dense clouds of vapor that tantalize your senses, the Bomb Max will keep you hooked until the very last drop of e-juice.

A Flavor Experience Like No Other
Choose from a selection of ten distinctive and authentic flavors that will leave your taste buds in awe. Quality and originality are our top priorities, ensuring that each flavor stands out. Comparable to premium disposable vapes that cost 5 to 10 times as much, the Bomb Max delivers a vaping experience that's second to none.
Device Details:
Size: 6.5ml
Nicotine Strength: 5.0%
Battery Capacity: 1500mAh
Puff Count: 4800+ Puffs
Flavors: 10 Available Flavors
  Flavors:
Apple Peach Ice
Blue Razz
Candy Pop
Energy Bomb
Lush Ice
Mamba
Mint Ice
Mixed Berries
Pina Colada
Strawberry Melon
Package Includes:   
5x BOMB MAX Disposable Vape Device