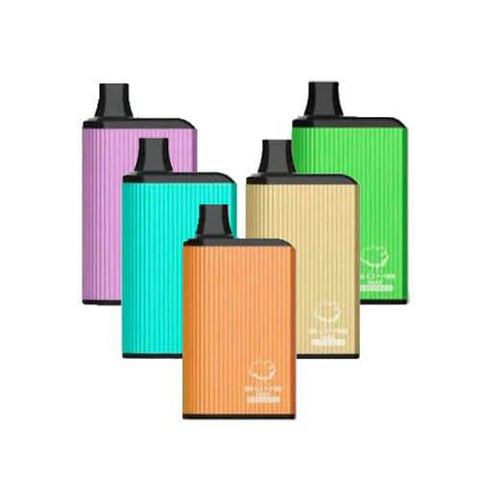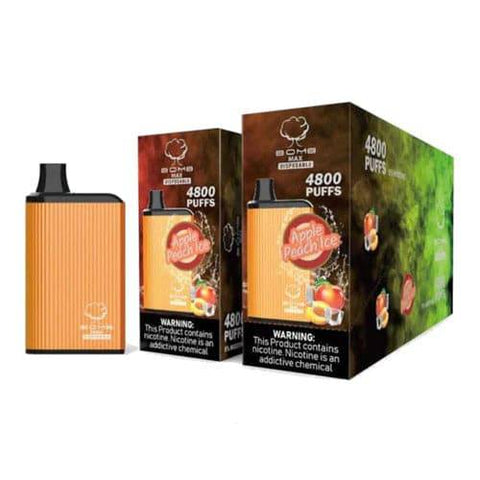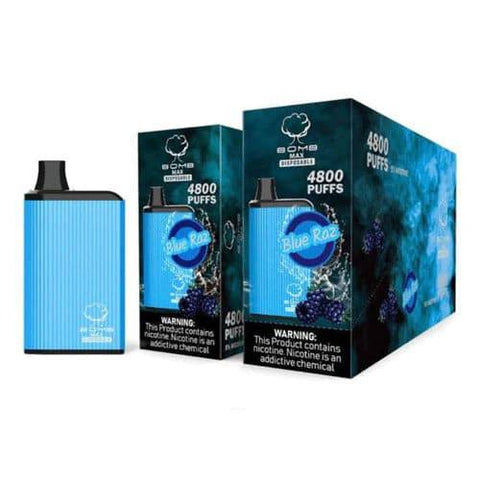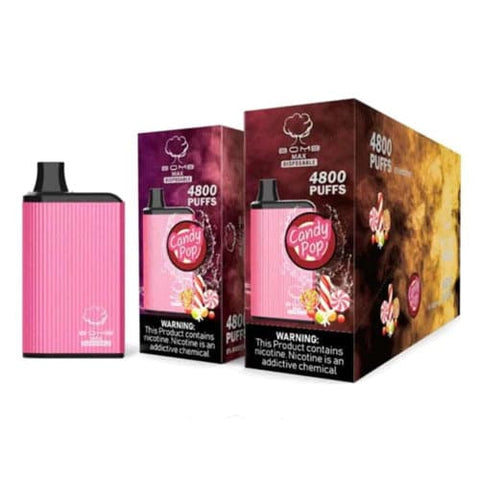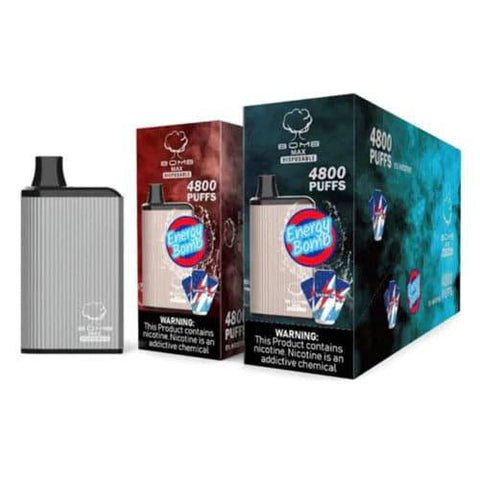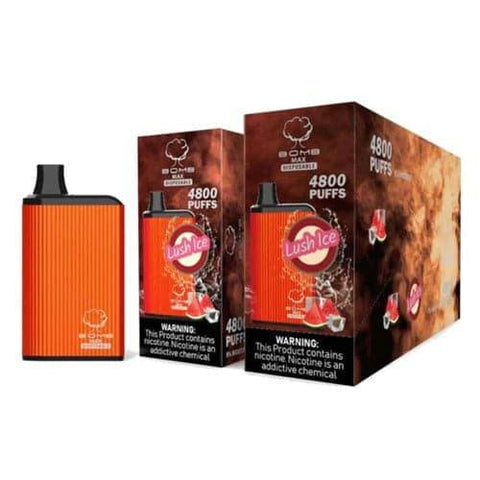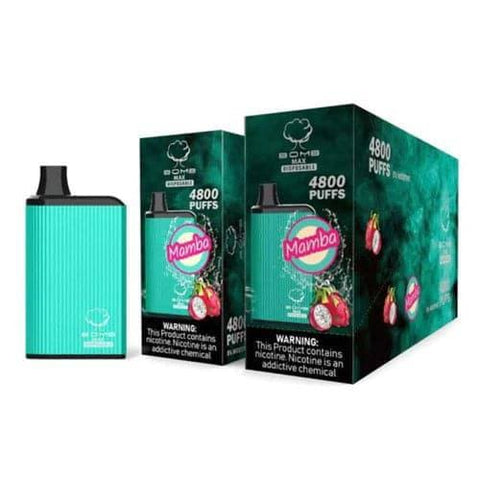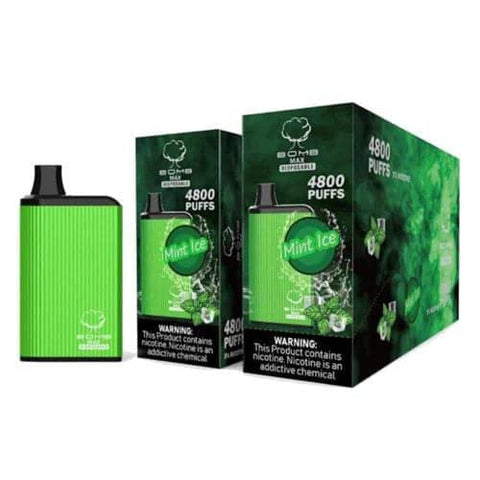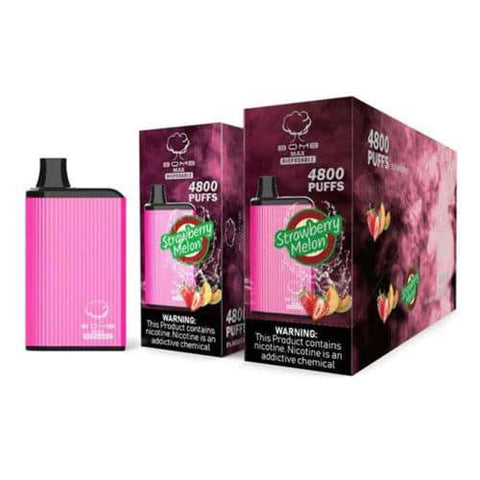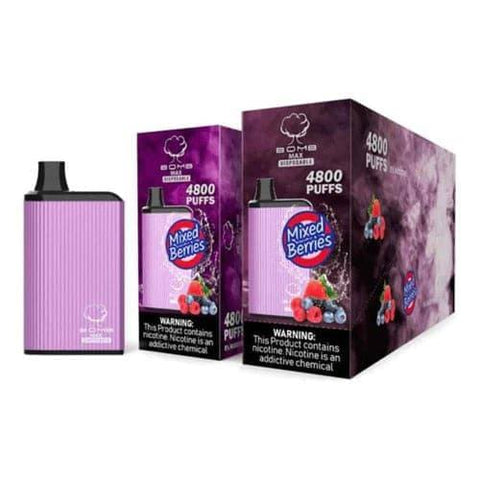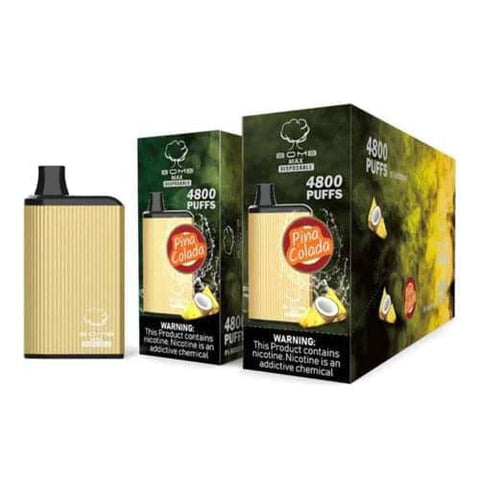 BOMB MAX DISPOSABLE VAPE DEVICE - 3PK
Introducing the Bomb MAX 4800 Puff, the ultimate upgrade from the renowned Bomb LUX! This cutting-edge pre-filled disposable vape pod system is engineered to deliver an unparalleled vaping experience. Equipped with a high-powered 1500mAh battery, it guarantees long-lasting performance that keeps you going.

Prepare to be blown away by the true-to-taste flavors that burst in your mouth with every puff. The Bomb MAX delivers an explosion of delightful sensations, satisfying your cravings like never before. Say goodbye to frequent recharging and refilling - this device is built to last, providing an astonishing 4800 puffs. That's days of uninterrupted vaping pleasure!

With its generous 6.5ml pre-filled pod, you'll enjoy a copious supply of delicious e-liquid. Indulge in the rich flavors that will tantalize your taste buds. If you're looking for convenience, quality, and an unrivaled vaping experience, the Bomb MAX is your perfect match.

Explore our range of disposable vape bundles and discover a world of vaping bliss. Elevate your vaping journey with the Bomb MAX 4800 Puff - it's time to experience vaping like never before.
Device Details:
Size: 6.5ml
Nicotine Strength: 5.0%
Battery Capacity: 1500mAh
Puff Count: 4800+ Puffs
Flavors: 10 Available Flavors
  Flavors:
Apple Peach Ice
Blue Razz
Candy Pop
Energy Bomb
Lush Ice
Mamba
Mint Ice
Mixed Berries
Pina Colada
Strawberry Melon
Package Includes:   
3x BOMB MAX Disposable Vape Device