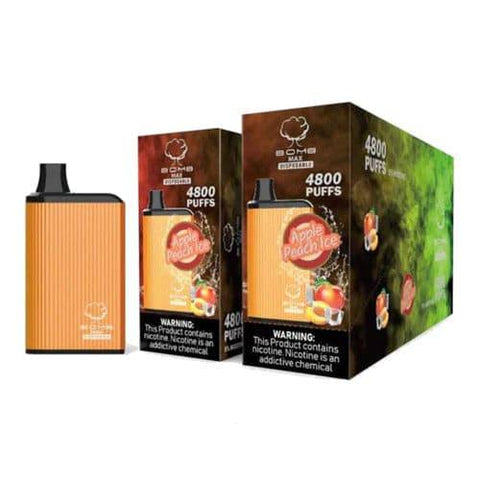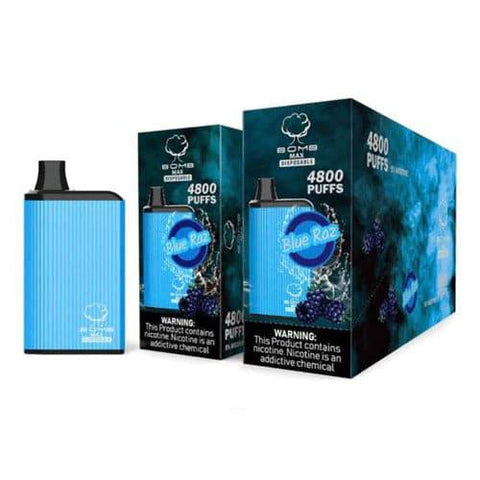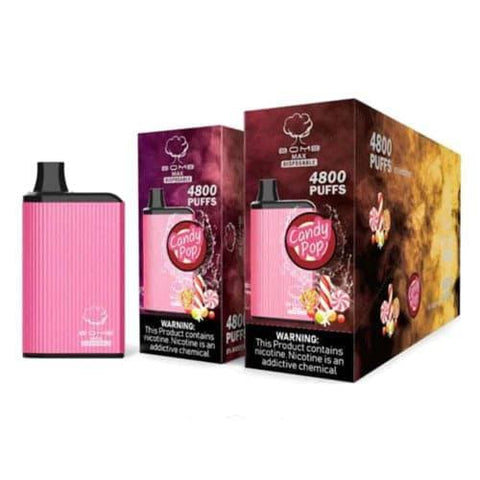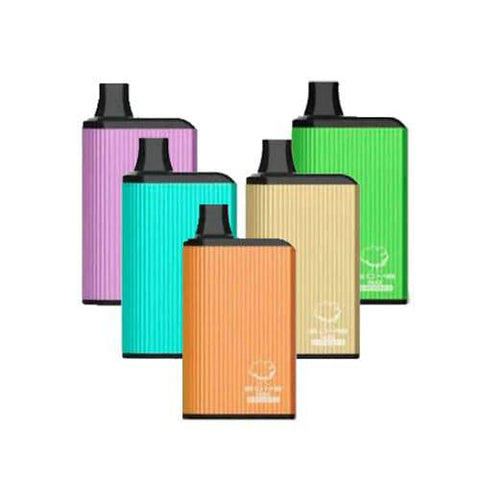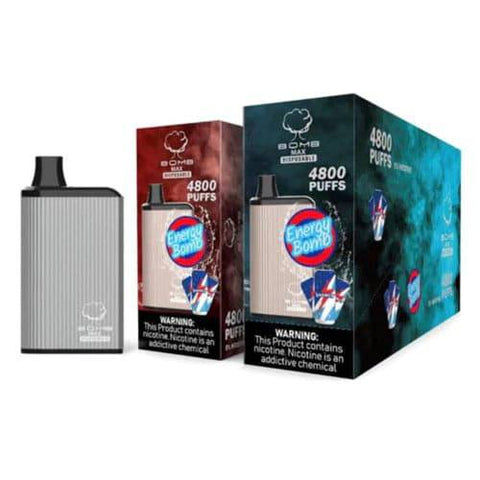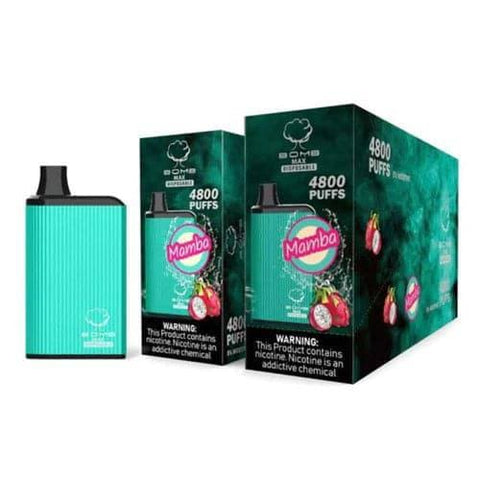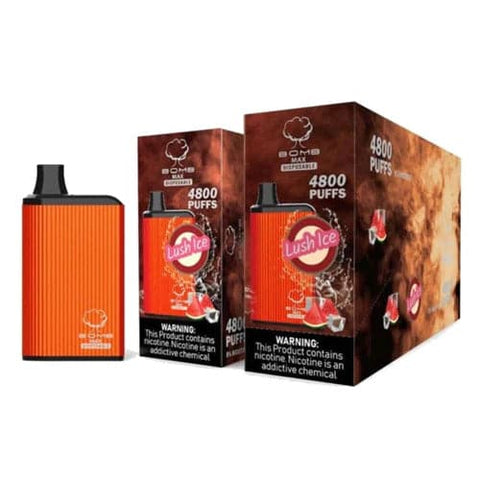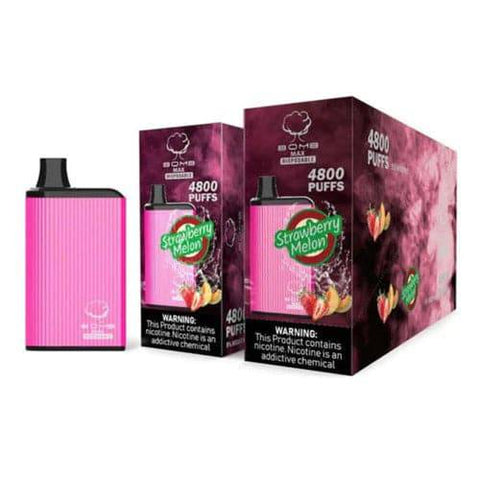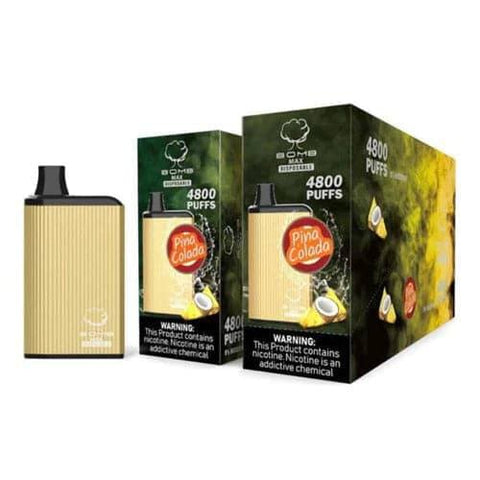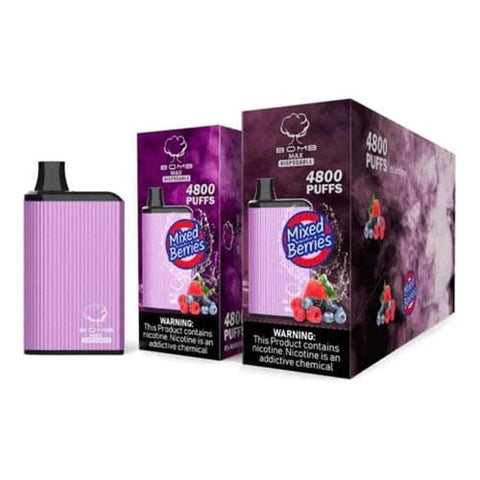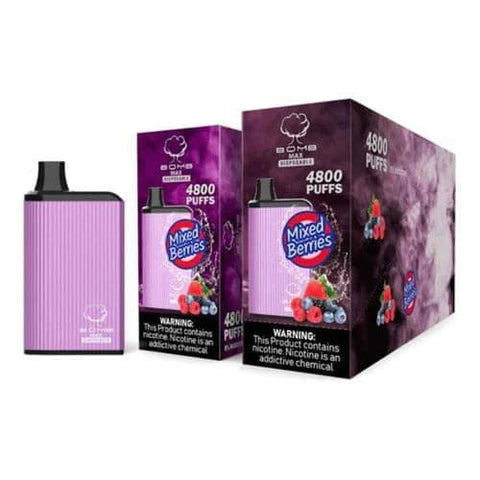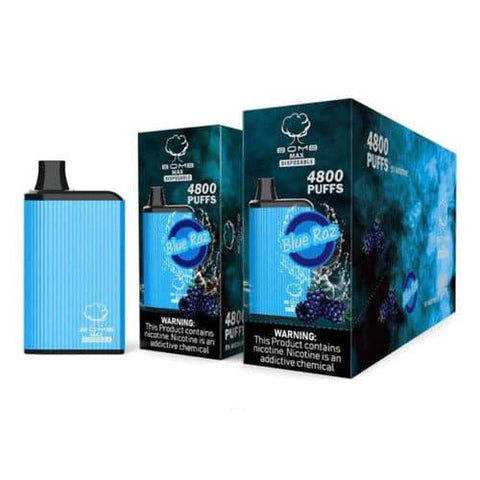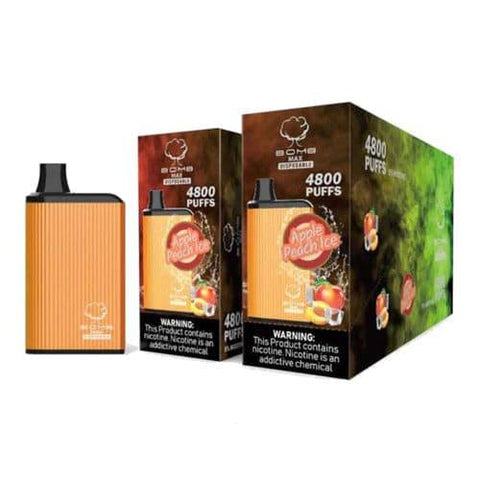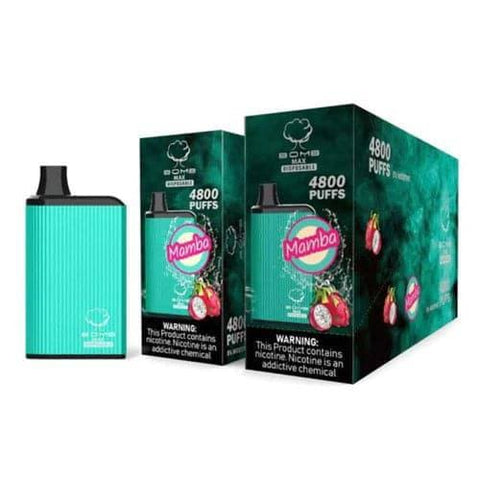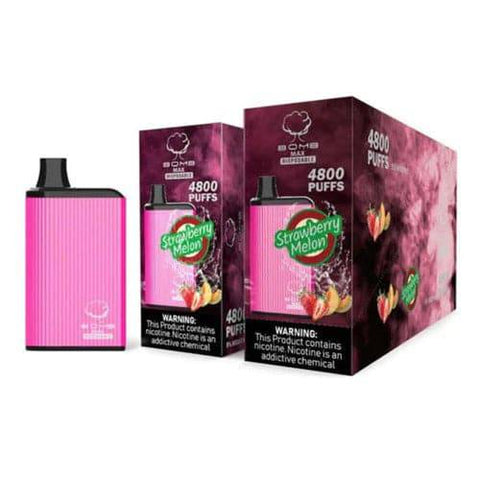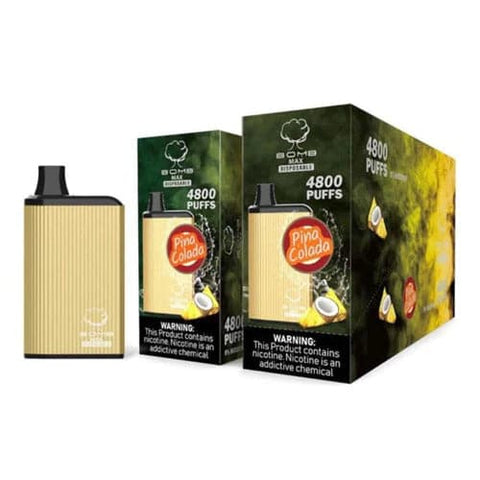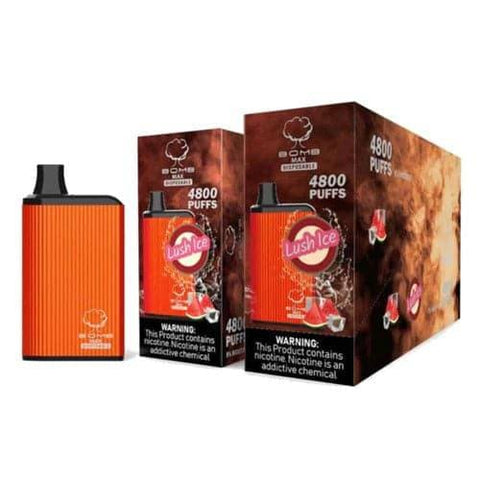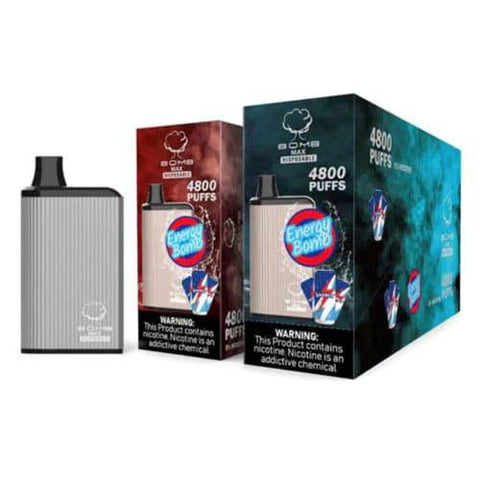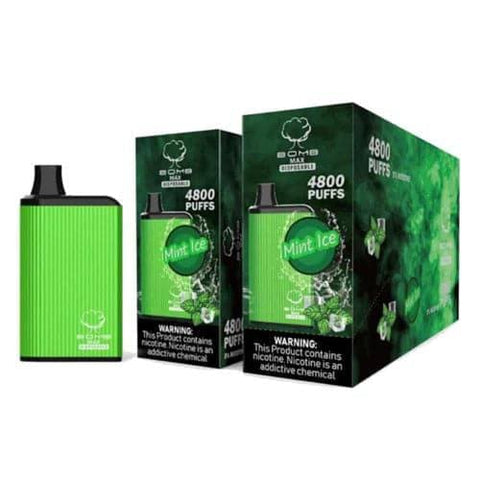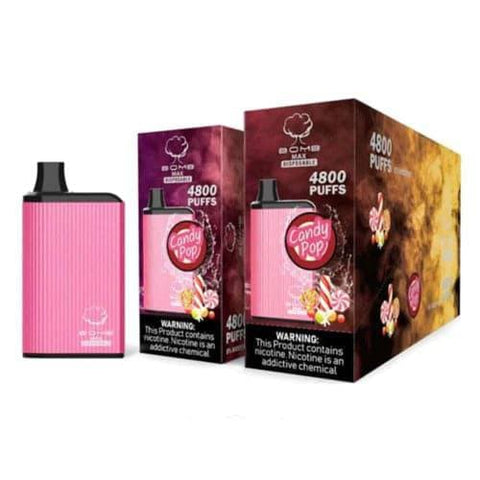 BOMB MAX DISPOSABLE VAPE DEVICE - 1PC
Introducing the game-changing Bomb MAX 4800 puff, the ultimate upgrade of the renowned Bomb LUX disposable vape pod system. Experience the pinnacle of vaping innovation with its cutting-edge features designed to elevate your satisfaction to new heights.
Embrace the sheer power of the all-new 1500mAh battery, delivering an unrivaled vaping experience that lasts for days. Every inhale is a burst of pure pleasure as the true-to-taste flavors explode on your palate, leaving you craving for more.
With an impressive capacity of over 4800 puffs, the Bomb MAX guarantees long-lasting enjoyment that surpasses any other disposable vape on the market. Immerse yourself in the generous 6.5ml pre-filled pod, filled to the brim with tantalizing e-liquid, ensuring a journey of indulgence that lasts.
Explore our enticing range of disposable vape bundles, offering you an array of options to satisfy your vaping desires. Unleash the full potential of your vaping experience with the Bomb MAX 4800 puff and witness a new era of satisfaction.
Shop now and embrace the pinnacle of vaping excellence with the Bomb MAX 4800 puff. Elevate your senses, elevate your satisfaction.
Device Details:
Size: 6.5ml
Nicotine Strength: 5.0%
Battery Capacity: 1500mAh
Puff Count: 4800+ Puffs
Flavors: 10 Available Flavors
  Flavors:
Apple Peach Ice
Blue Razz
Candy Pop
Energy Bomb
Lush Ice
Mamba
Mint Ice
Mixed Berries
Pina Colada
Strawberry Melon
Package Includes:  
1x BOMB MAX Disposable Vape Device