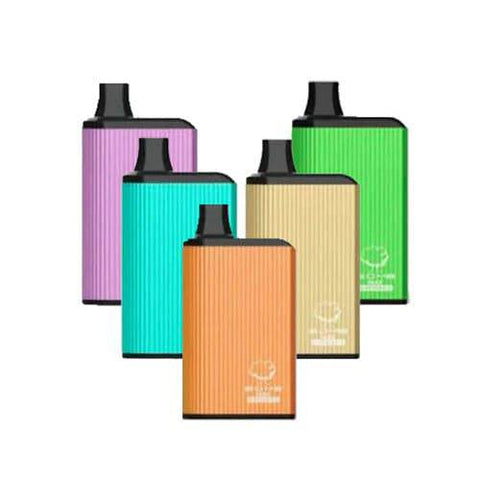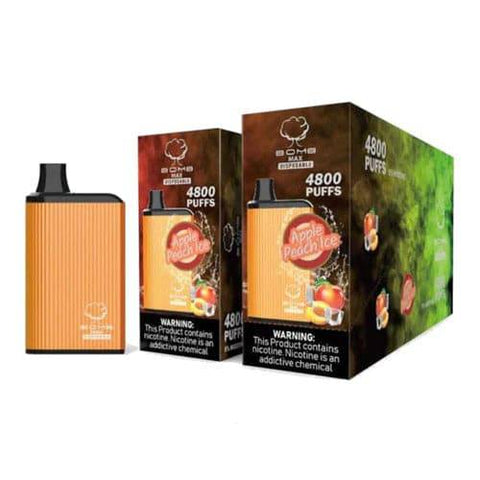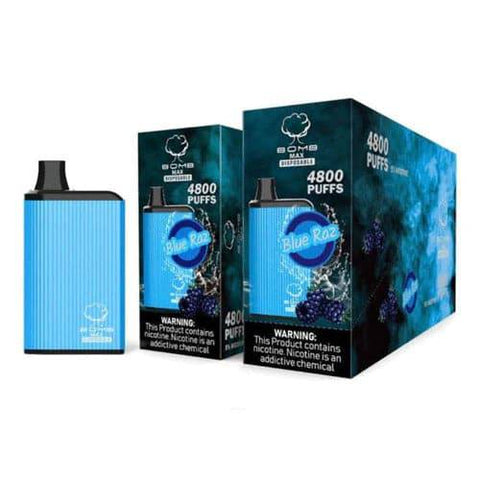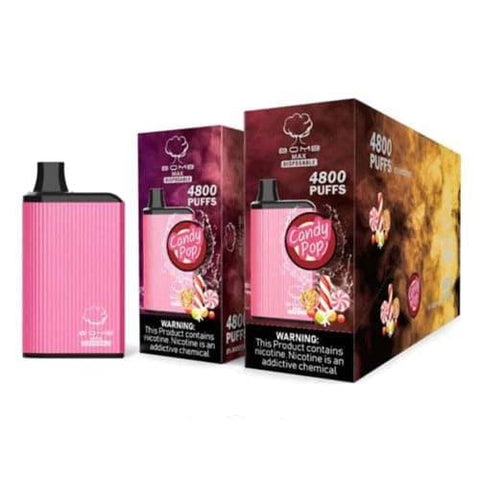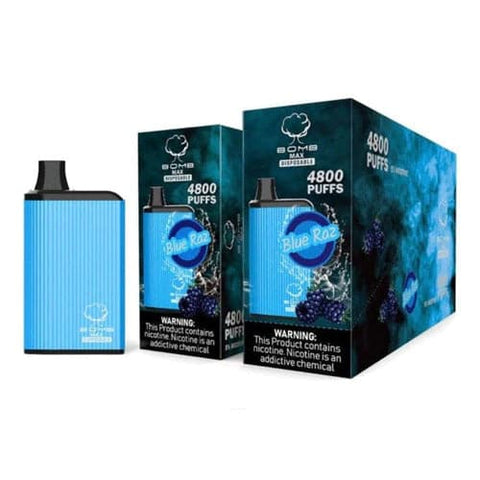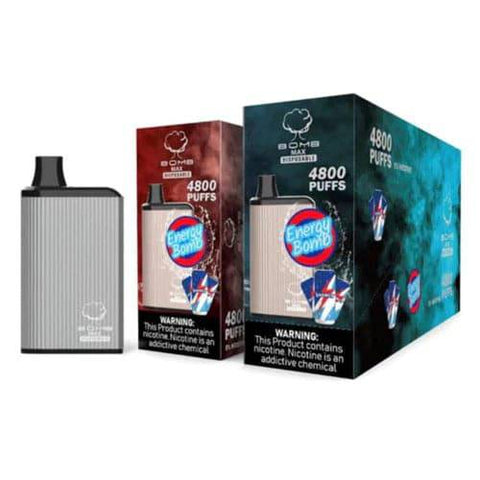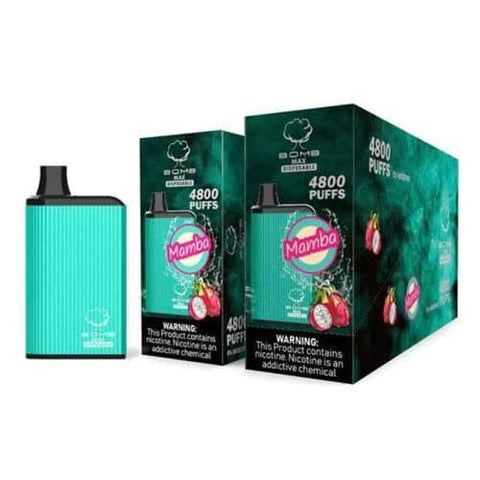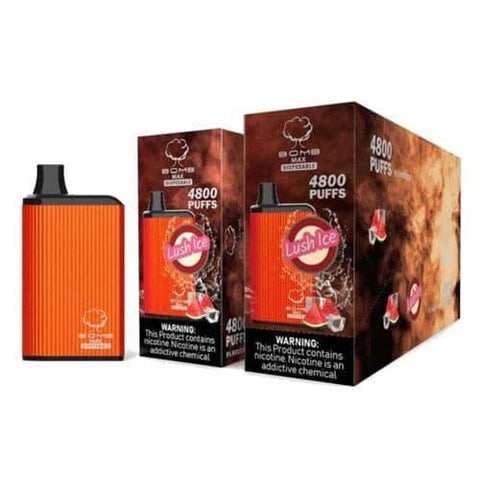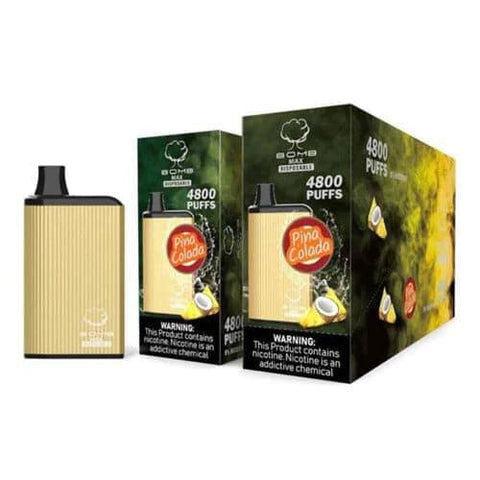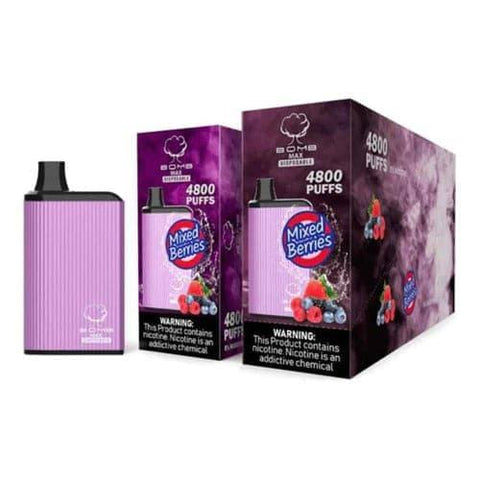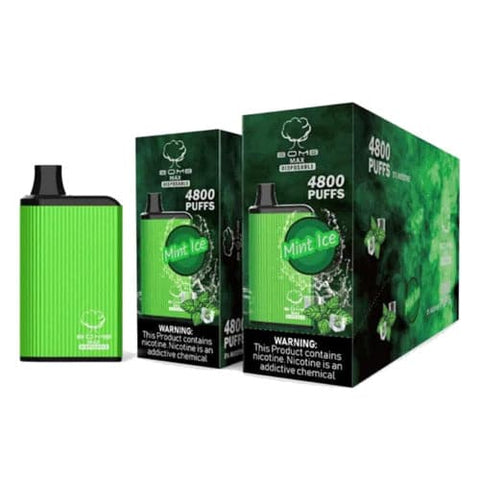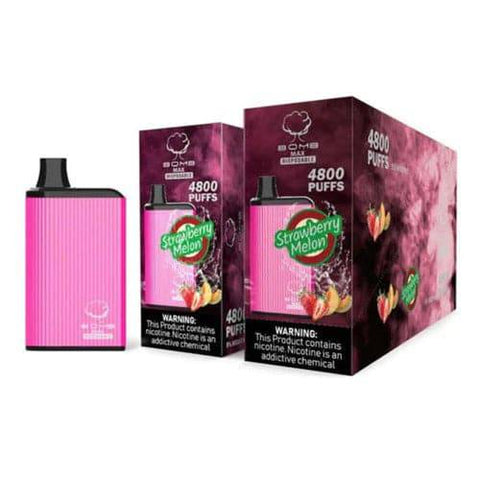 BOMB MAX DISPOSABLE VAPE DEVICE - 10PK
Introducing the Bomb MAX 4800 Puff, the ultimate disposable vape pod system that takes the vaping experience to the next level. Boasting an impressive array of features and benefits, this is the latest innovation from Bomb, surpassing even their popular Bomb LUX model.

Unleash the power of the Bomb MAX's upgraded 1500mAh battery, providing unmatched longevity and ensuring you can indulge in flavorful clouds all day long. Prepare to be blown away by the true-to-taste flavors, meticulously crafted to deliver an explosion of exquisite sensations in every puff. Your taste buds will thank you as these flavors dance on your palate, creating a vaping experience like no other.

Say goodbye to frequent replacements, as the Bomb MAX is designed to last for days with an astounding capacity of over 4800 puffs. With each inhale, you'll revel in the generous 6.5ml pre-filled pod, loaded with delectable e-liquid that tantalizes the senses. It's convenience, flavor, and longevity all in one sleek package.

Ready to elevate your vaping game? Explore our range of disposable vape bundles, offering you a variety of options to suit your preferences. Experience the Bomb MAX 4800 Puff and discover a new dimension of vaping pleasure today.
Device Details:
Size: 6.5ml
Nicotine Strength: 5.0%
Battery Capacity: 1500mAh
Puff Count: 4800+ Puffs
Flavors: 10 Available Flavors
  Flavors:
Apple Peach Ice
Blue Razz
Candy Pop
Energy Bomb
Lush Ice
Mamba
Mint Ice
Mixed Berries
Pina Colada
Strawberry Melon
Package Includes:  
10x BOMB MAX Disposable Vape Device