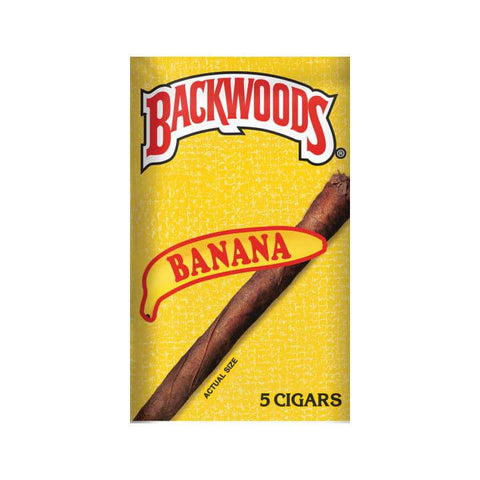 BACKWOODS CIGAR WRAPS BANANA - 1PC
Indulge in the irresistible allure of BACKWOODS Banana Cigars – the coveted flavor that commands a massive following. Join the legions of dedicated fans and experience for yourself why this flavor has become an iconic sensation. Uncover the secret to its enduring popularity by placing an order for a pack of these delectable cigars on our website.
Prepare to be amazed because, until 2022, the tantalizing flavor of banana was discontinued in BACKWOODS. But now, it has made a triumphant comeback and is available for sale once again. And that's not all – exclusively in our store, you have the extraordinary opportunity to order an entire BOX OF BACKWOODS with this delightful flavor. Don't let this chance slip through your fingers!
Savor the mouthwatering essence of BACKWOODS Banana Cigars that ignites passion among enthusiasts everywhere. Embrace the revival of this remarkable flavor and experience the pinnacle of satisfaction. Act swiftly and secure your supply today!
Package Includes:
1x Backwoods Cigar Wraps Banana - 1PC