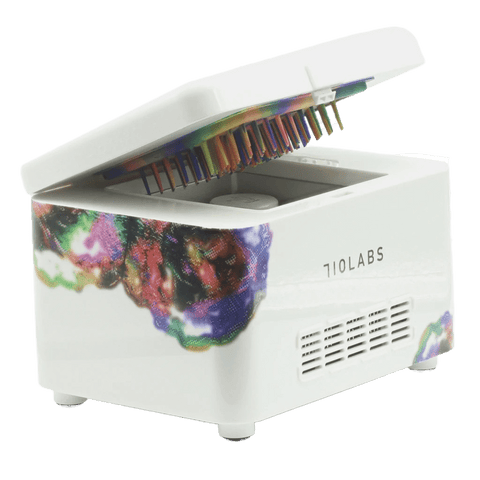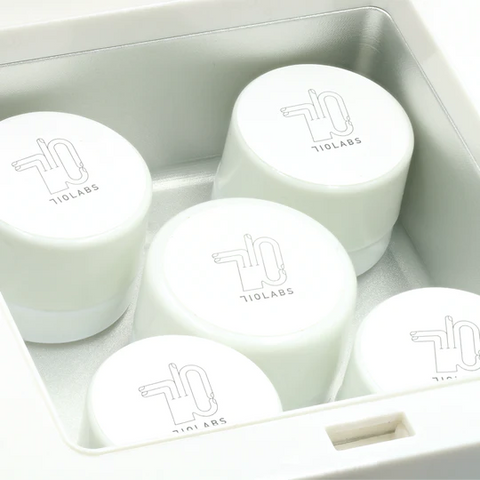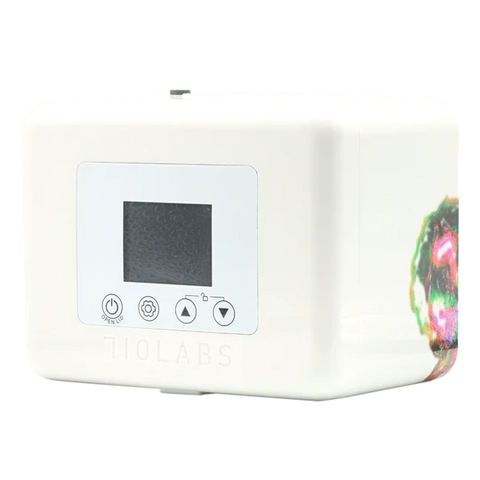 710 LABS TERP COOLER
Say goodbye to the frustration of traveling with buddered terps forever. With the groundbreaking 710 Labs Terp Cooler, your hash stays remarkably fresh, even on the go. Experience the key features and extraordinary benefits of this game-changing device.
Unmatched Freshness: The Terp Cooler is engineered to maintain internal temperatures as low as 35 degrees Fahrenheit, ensuring your precious terps stay in pristine condition. No more worries about degraded quality or loss of potency during your journeys.
Extended Battery Life: Enjoy peace of mind knowing that the Terp Cooler's battery can last between 8-12+ hours, depending on external conditions. Whether you're embarking on a short trip or an extended adventure, your concentrate stays perfectly chilled for as long as you need.
Complete Travel Kit: We've got you covered for all your travel needs. The Terp Cooler comes with a convenient car charger and a wall plug, allowing you to power up your device wherever you are. The included carrying case ensures safe and secure transport, while the instruction manual provides easy setup and usage guidance.
Uncompromising Quality: Rest assured that the Terp Cooler is built to the highest standards. Its durable construction guarantees reliable performance, protecting your valuable concentrates with every use. Experience peace of mind, knowing your hash is in safe hands.
Never settle for buddered terps again. Embrace the 710 Labs Terp Cooler and unlock a world of freshness and convenience. Keep your hash at optimal temperatures, enjoy extended battery life, and take advantage of the comprehensive travel kit included. Don't let your adventures compromise the quality of your concentrates. Elevate your travel experience and preserve your terps like never before with the Terp Cooler from 710 Labs.
Inner dimensions: 3.78 in x 3.78 in x 1.50in
Outer dimensions: 4.49 in x 5.31 in x 6.81 in
Package Includes: