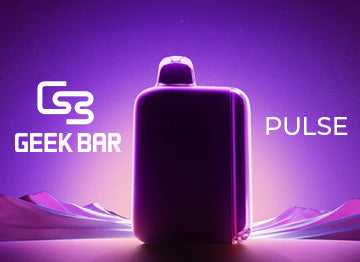 Experience Superior Vapor Performance
The innovative dual airflow system and powerful 20W output produce dense, flavorful vapor for an exceptional vaping experience. Performance improved 200% over previous models.
Consistent Flavor, Even at Low Battery
The dual heating cores ensure one coil is always engaged, providing consistent flavor and vapor quality even when the battery runs low.
Futuristic Full Screen Display
The first of its kind full screen smart display allows you to easily monitor battery level, e-juice capacity, and more. Immersive animated graphics display during vaping and charging.
Intergalactic Design Meets Comfort
Inspired by cosmic space capsules, the futuristic exterior houses patented bite-friendly mouthpiece made of soft, transparent materials for ultimate comfort.
Blast Off on a Fruit Flavor Journey
From the design to the variety of flavors, this device launches your vaping experience to new dimensions of taste and enjoyment.