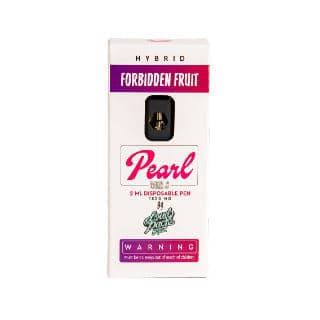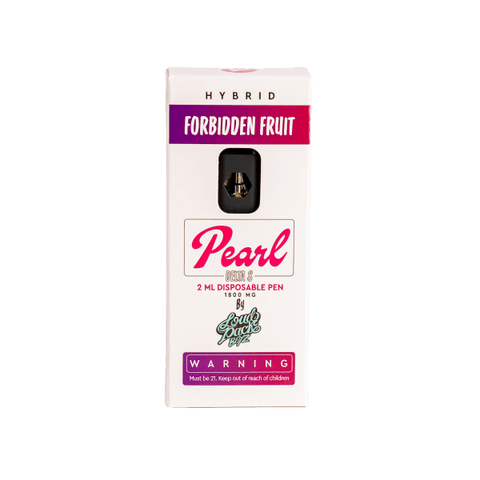 Pearl Delta 8 by Loud Pack Boyz Disposable Device 2ml
Introducing our extraordinary disposable vape pen, a masterpiece that combines elegance and performance. Immerse yourself in a world of sophistication as the ceramic heating element flawlessly ignites your chosen flavors. Encased in an aluminum alloy shell, its rubber matte surface exudes an aura of style, delivering a smooth and luxurious sensation to your fingertips.

Don't let its compact size fool you, as this small device packs a mighty punch. Powered by a 280mAh battery, it unleashes a surge of energy that ignites each puff, resulting in voluminous clouds of dense vapor. Prepare to be captivated by the seamless inhale-activated functionality, making every drag effortless and satisfying.

Our disposable vape pen is meticulously crafted to deliver an exceptional vaping experience. Each pen is generously filled with 2mL (1800mg) of premium hemp-derived Delta 8 distillate, complemented by natural, plant-based terpenes. Immerse yourself in the richness of these high-grade flavors, carefully curated to tantalize your taste buds and elevate your senses.

At Vape City USA, we are committed to providing the finest vaping products that exceed expectations. Indulge in the artistry of our disposable vape pen, a testament to both style and substance. Join us on a journey of unrivaled satisfaction, where every puff is a moment of sheer delight.

Unlock a world of elegance and performance with our premium disposable vape pen. Experience vaping at its finest with Vape City USA, your ultimate destination for excellence. Explore our collection today and elevate your vaping experience to new heights.
Available in 6 flavors:
Blue Razz (Sativa) 
Fuji Apple (Hybrid) 
Zkittles (Indica) 
Forbidden Fruit (Hybrid) 
Juicy Watermelon (Sativa) 
Strawberry Ice Cream (Hybrid) 
Do not operate any vehicles or machinery while using this product. Consult a physician before using this product, especially if you take any medications. Do not use while pregnant, nursing, or when diagnosed with a health condition. Keep away from children and animals. Must be at least 21 years old to purchase.
Disclaimer: These statements have not been evaluated by the Food and Drug Administration. This product is not intended to diagnose, treat, cure, or prevent any disease.