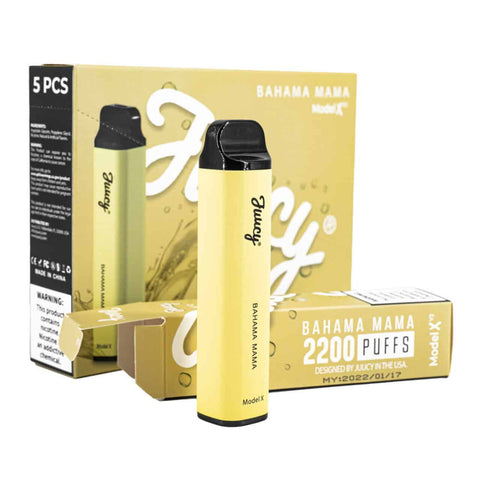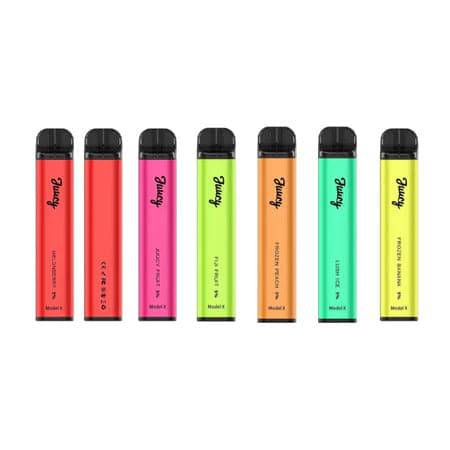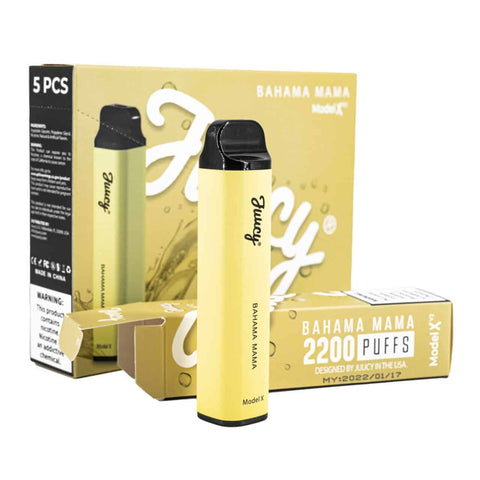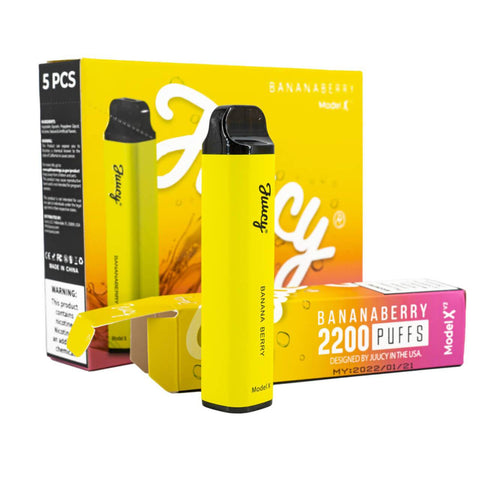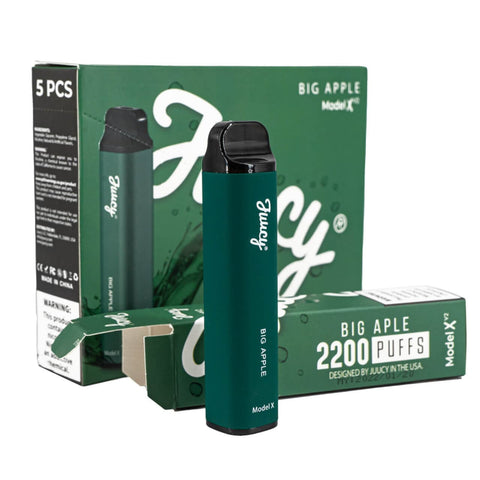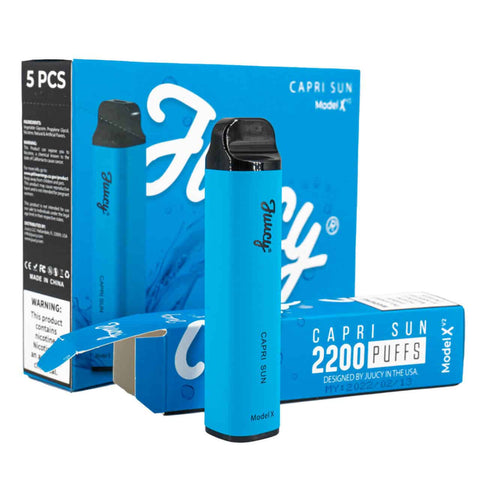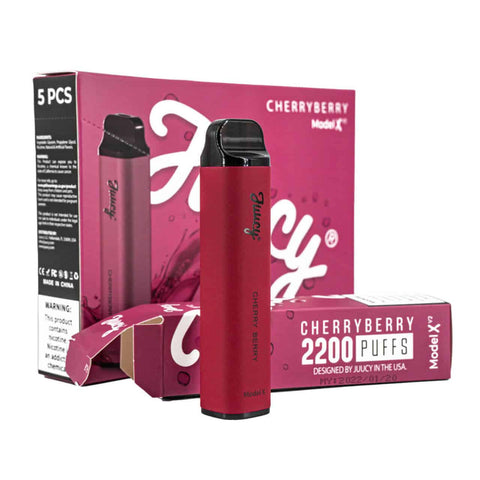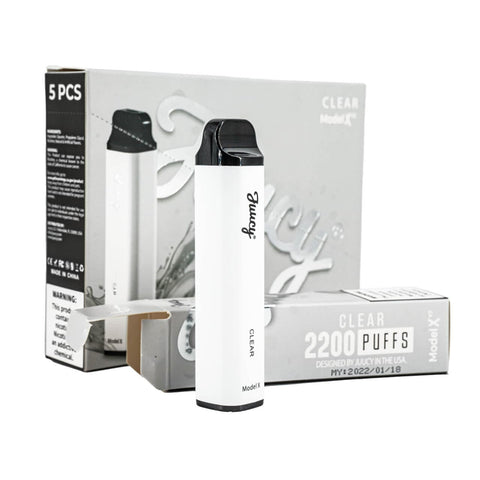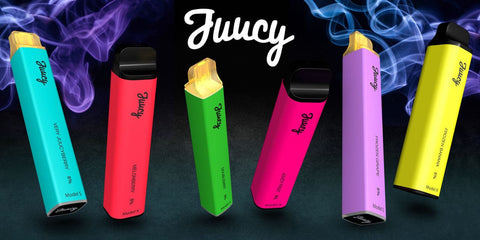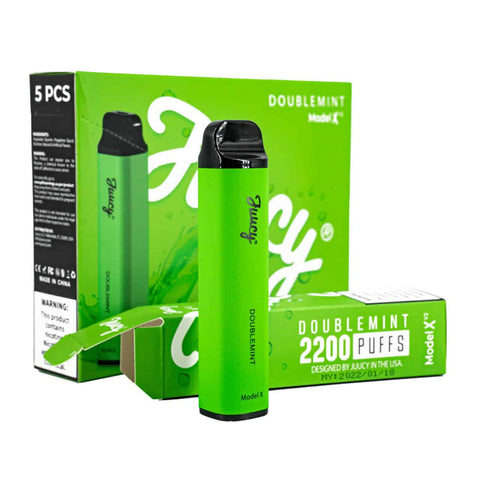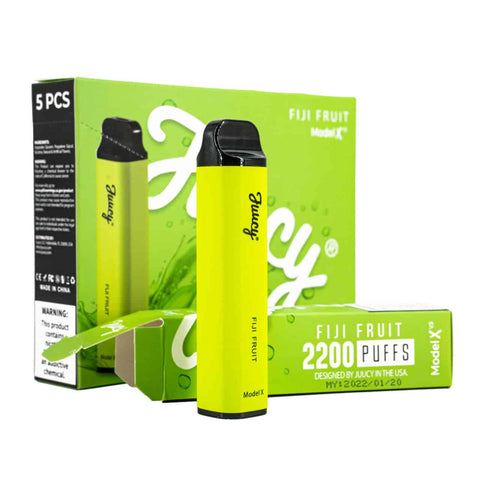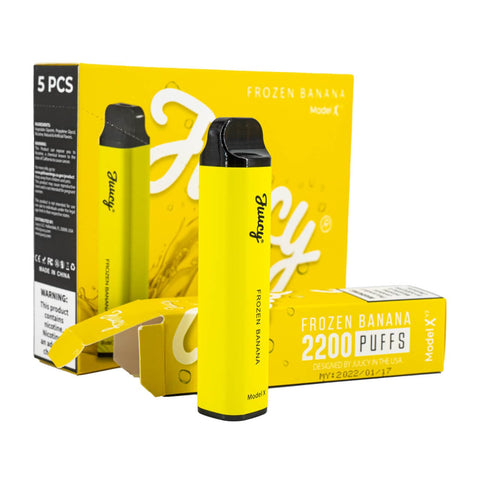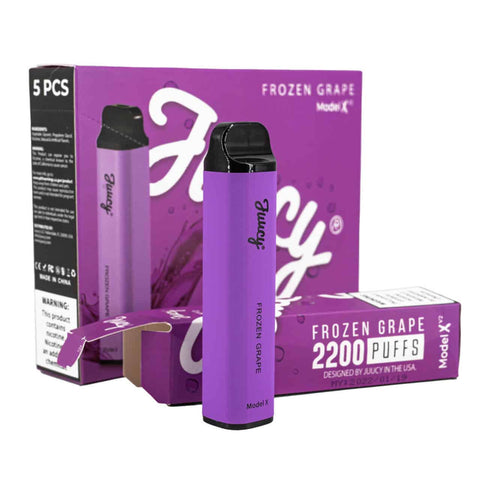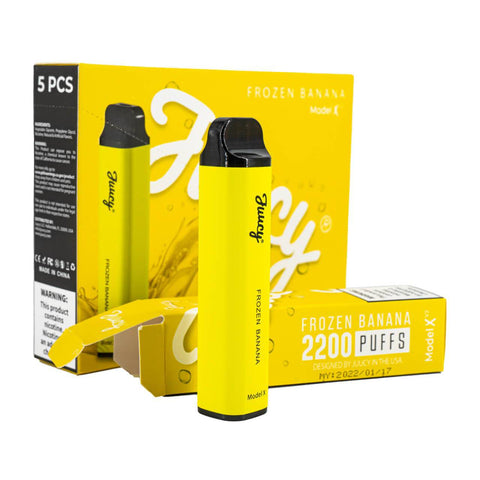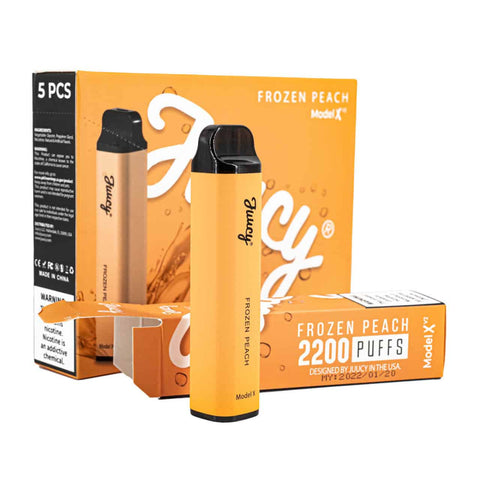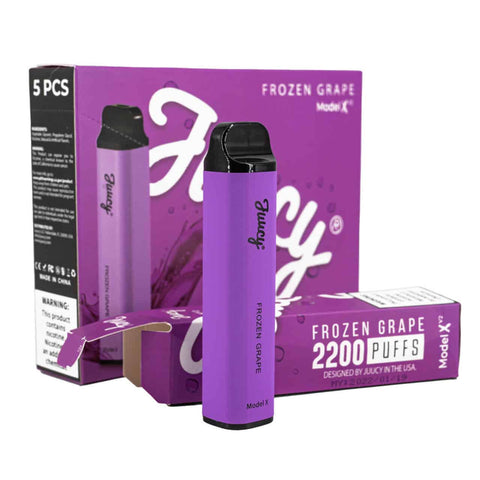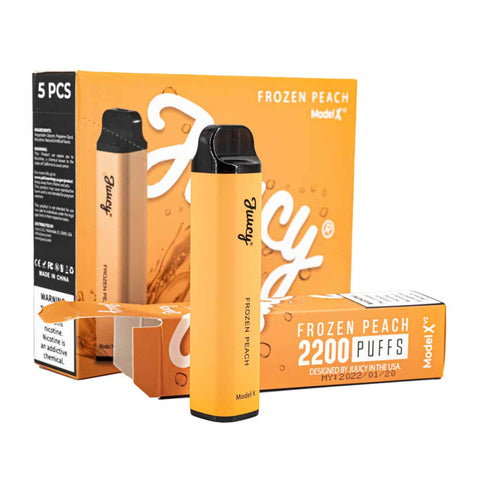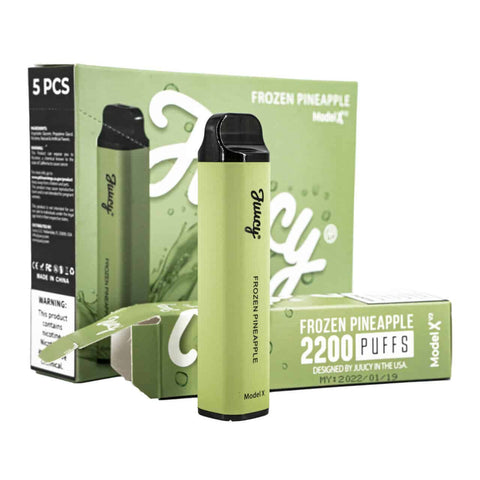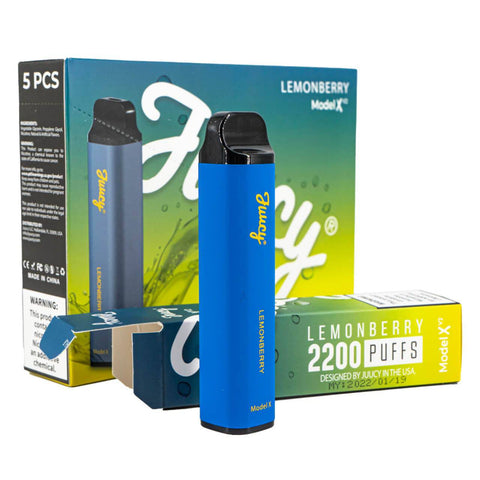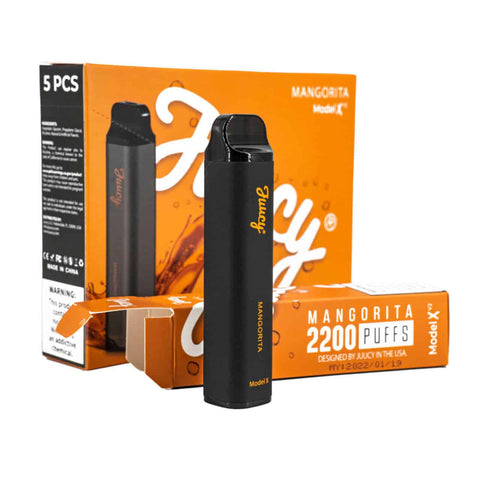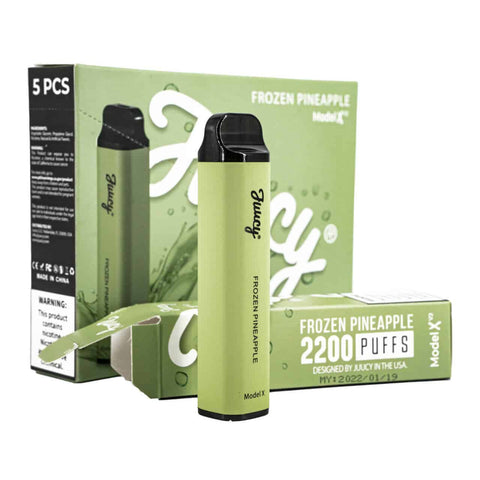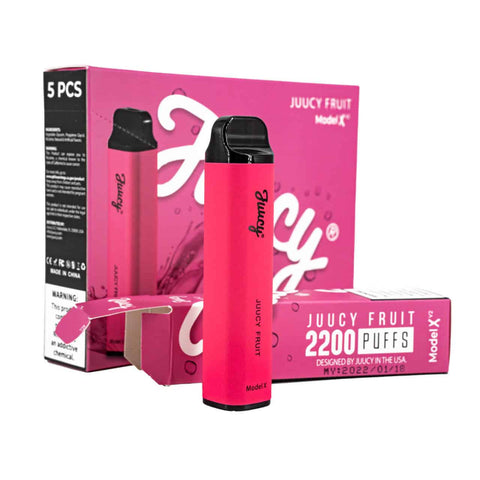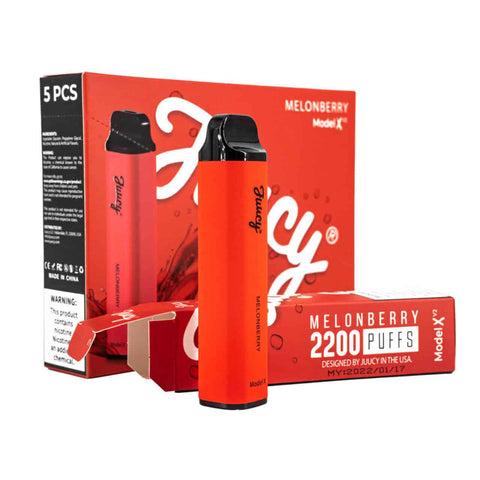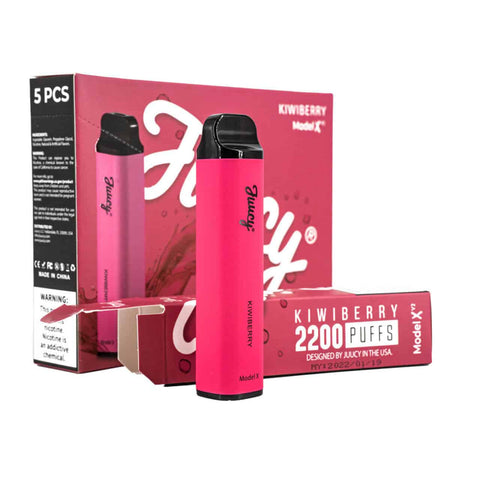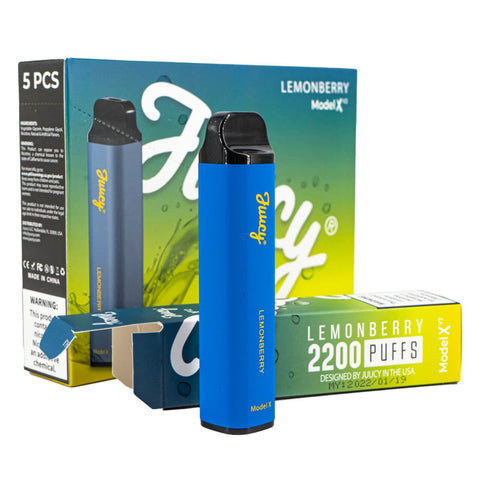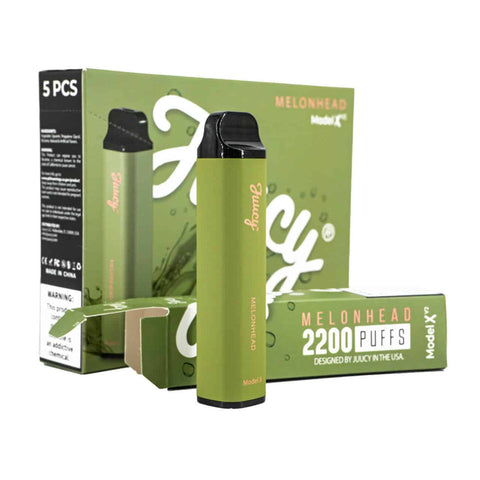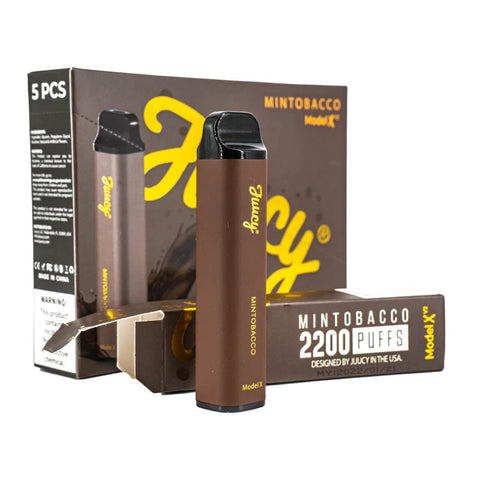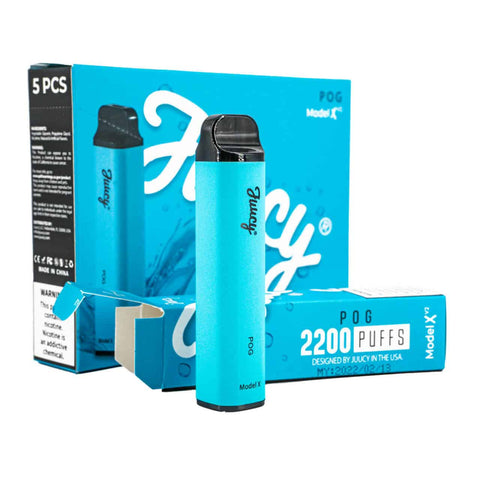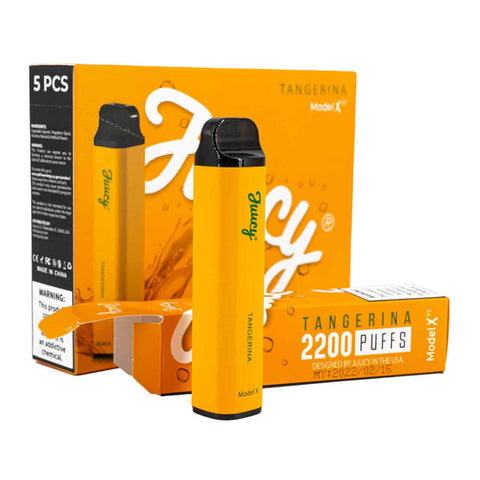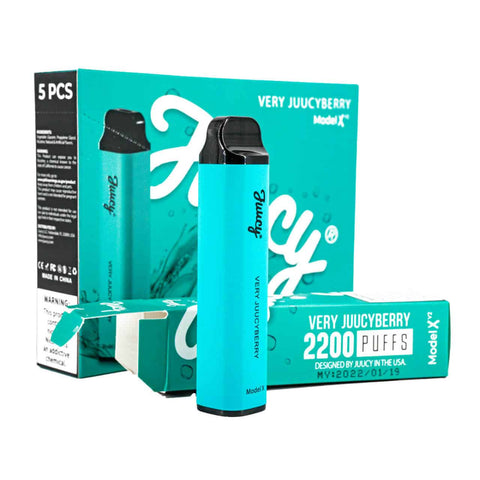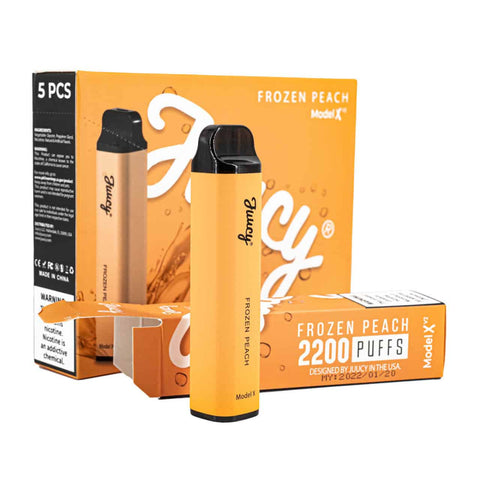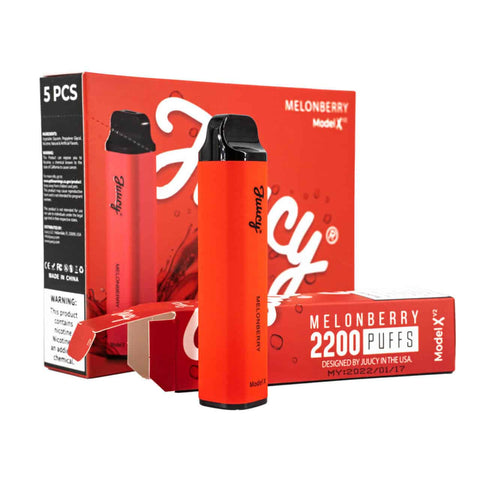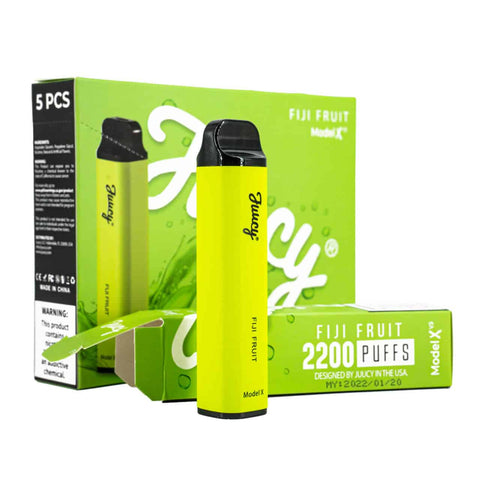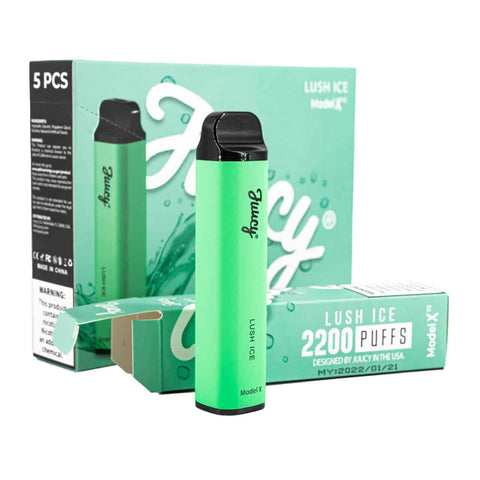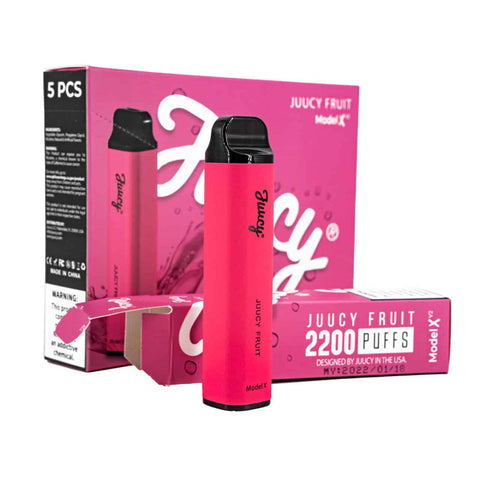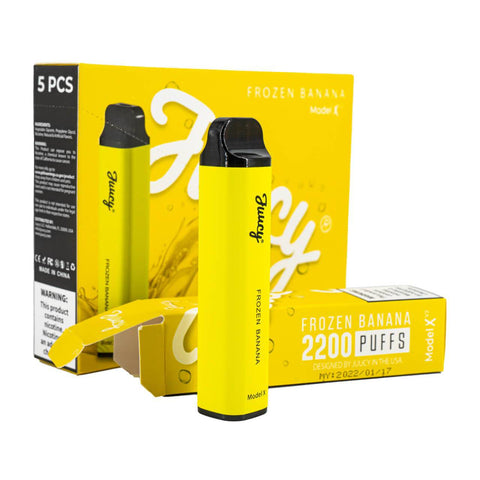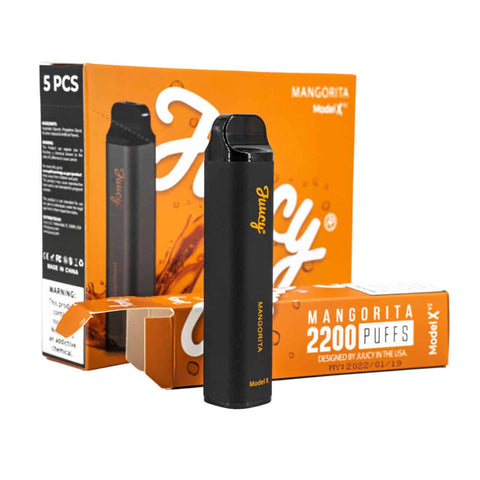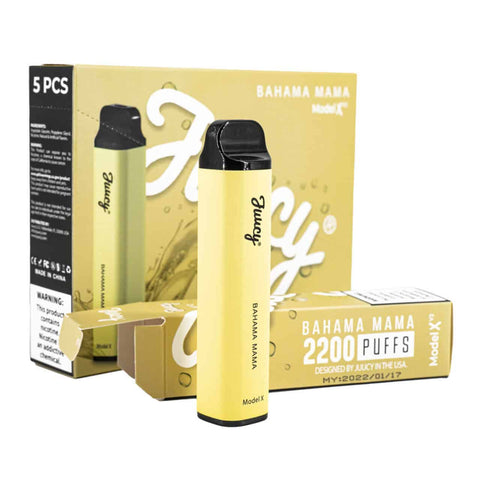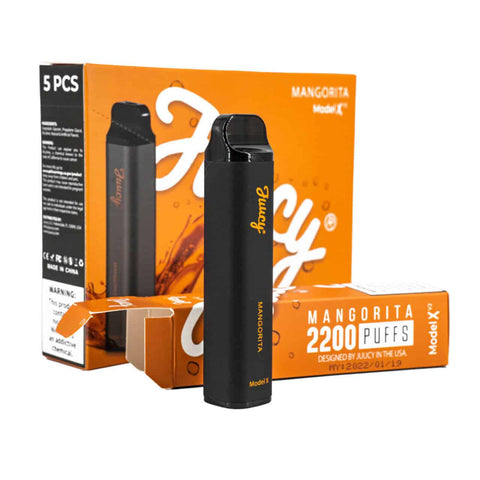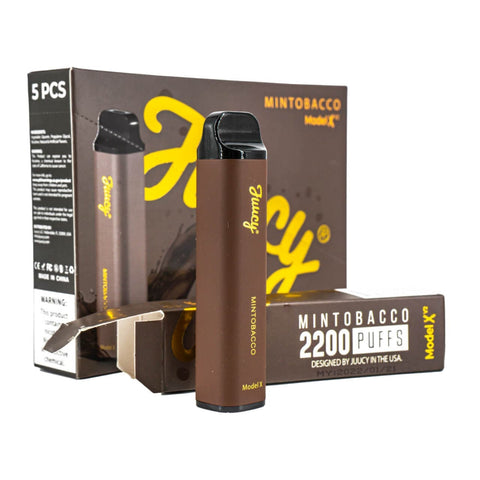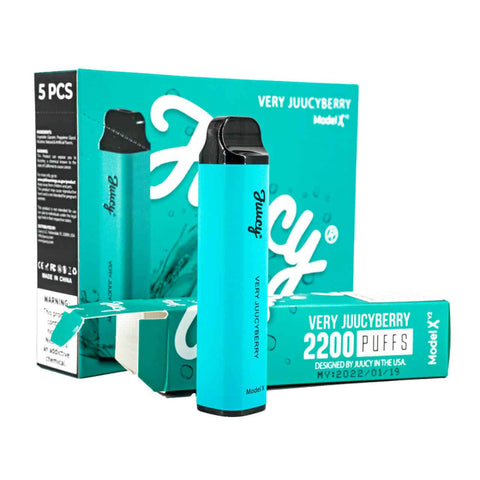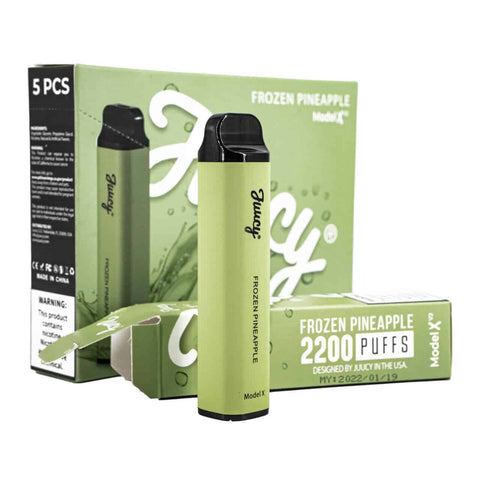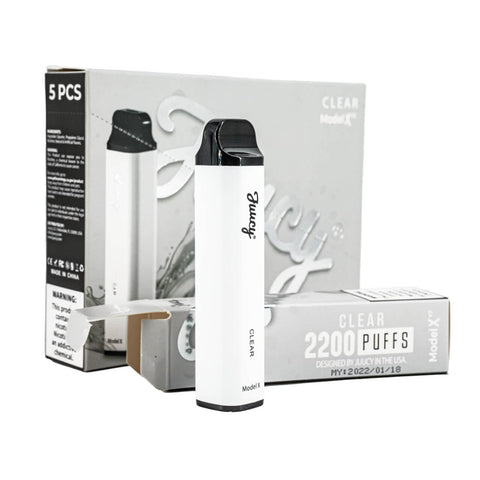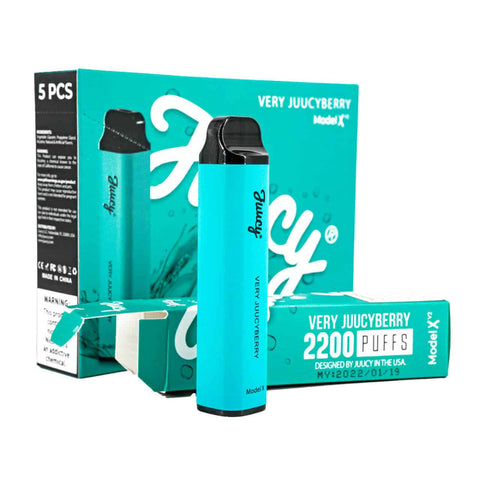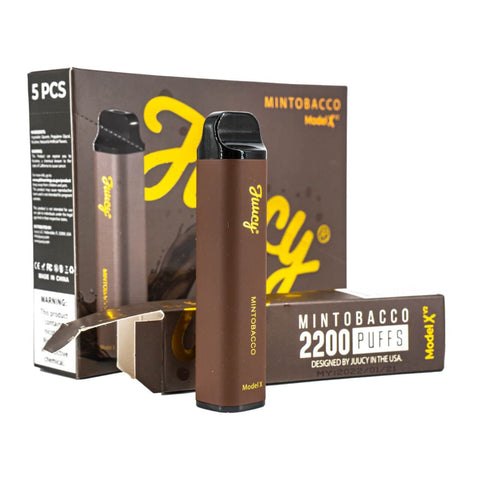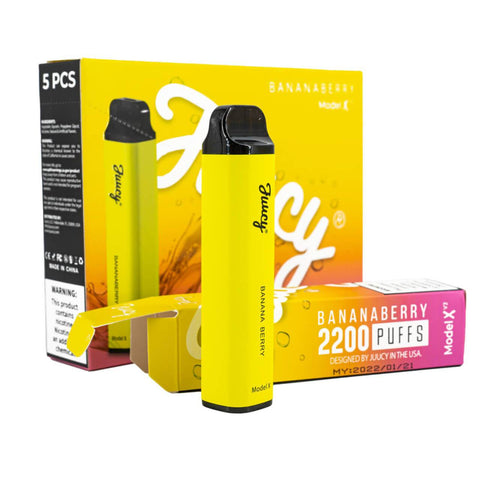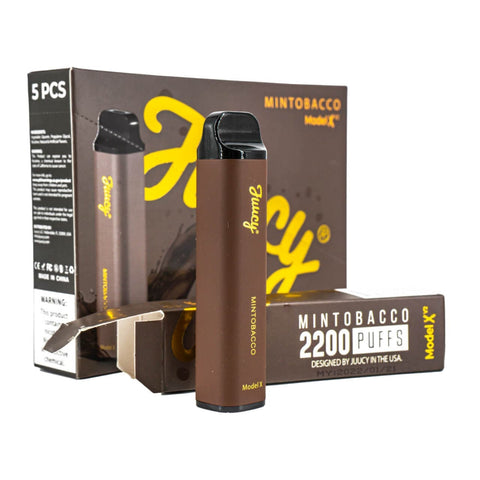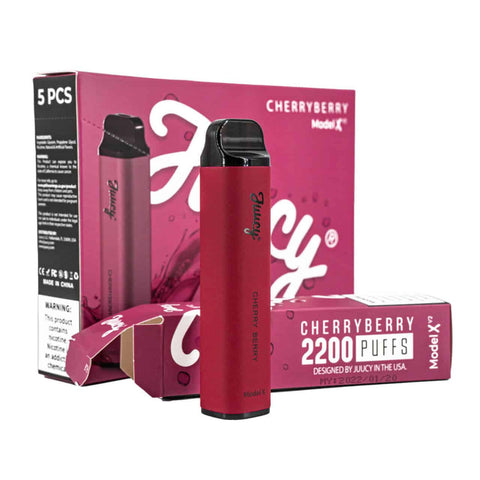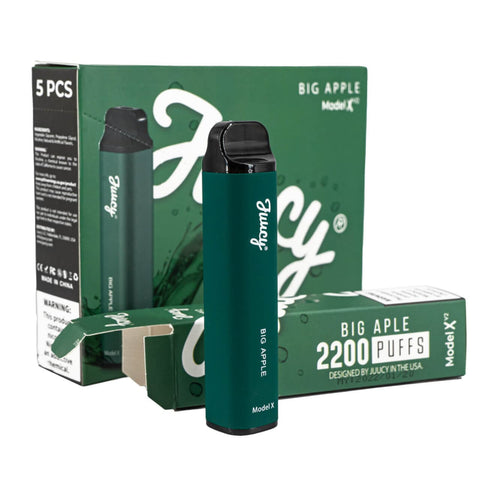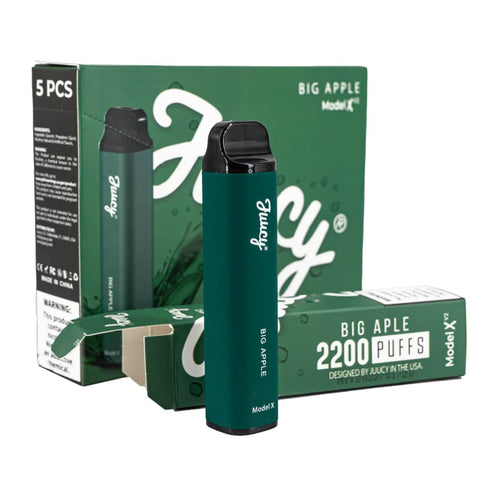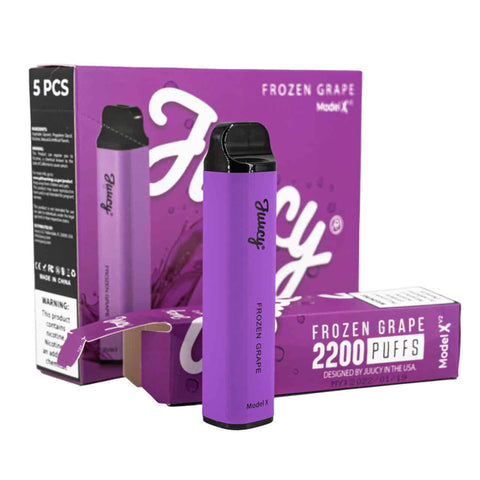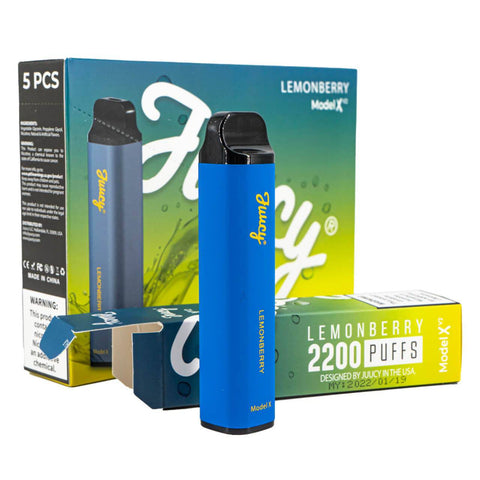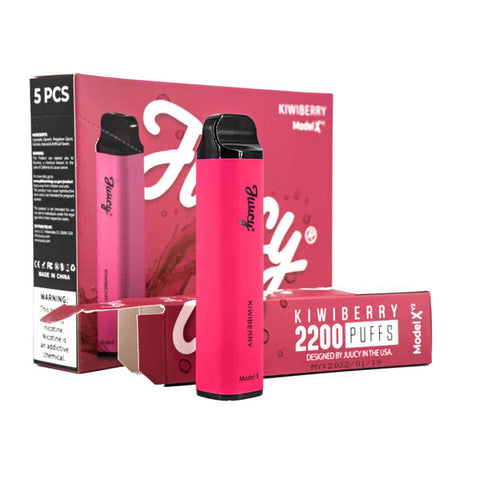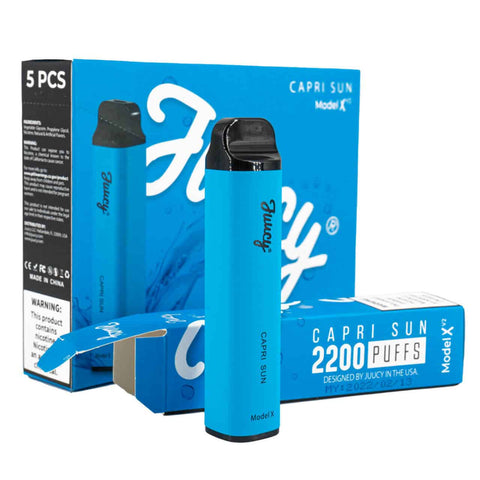 JUUCY MODEL X DISPOSABLE VAPE DEVICE - 1PC
Introducing the Juucy Model X, the epitome of convenience and satisfaction in a compact, lightweight, and portable design. Experience vaping bliss with this pre-filled disposable pod vape device that requires zero maintenance, charging, or refilling.

With the Juucy Model X, every moment is effortlessly enjoyable. Each 6ml portable pod comes pre-filled with 5% (50mg) of tantalizing e-liquid, ensuring a long-lasting and flavorful experience that will keep you satisfied for an extended period. Indulge in a wide range of delectable flavors, meticulously crafted to tantalize your taste buds and leave you craving for more.

At Vape City USA, we offer a remarkable collection of disposable vape bundles, providing you with the ultimate convenience and variety. Explore our selection and discover the perfect blend of flavors to suit your preferences and elevate your vaping experience.

Say goodbye to the hassles of maintenance, charging, and refilling. Embrace the simplicity and pleasure of the Juucy Model X disposable pod vape device. Shop now and indulge in effortless vaping satisfaction with Vape City USA, your trusted destination for all your vaping needs.
Device Details:
Capacity: 6ml
Puff Count: + 1600
Nicotine Strength: 5.0%
Battery Capacity: 950mAh
Flavors: 20 Available Flavors
Flavors:
Melon Berry
Juucy Fruit
Fiji Fruit
Frozen Peach
Lush Ice
Frozen Banana
Mangorita
Bahama Mama
Double Mint
Frozen Pineapple
Very Juucy Berry
Mint Tobacco
Clear
Banana Berry
Big Apple
Cherry Berry
Kiwi Berry
Frozen Grape
Lemon Berry
Capri Sun
Package Includes:
1x Juucy Model X Disposable Vape Device