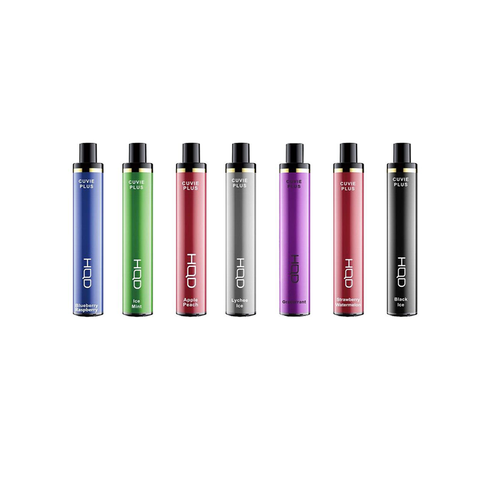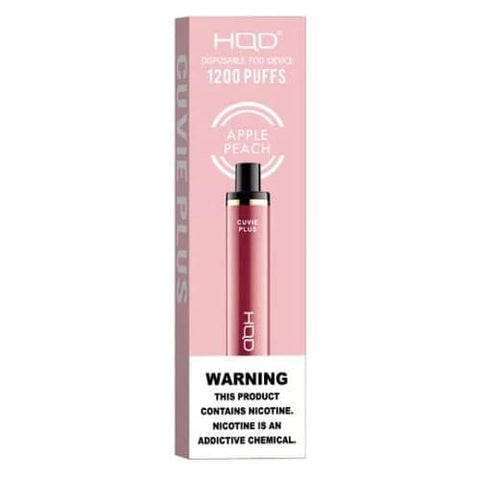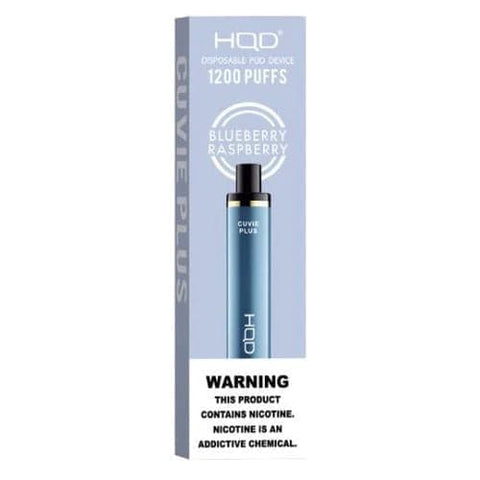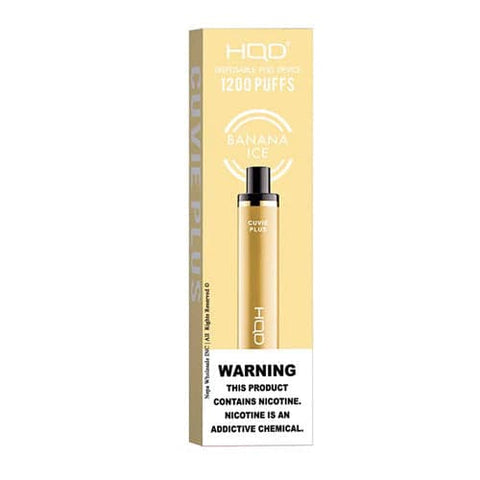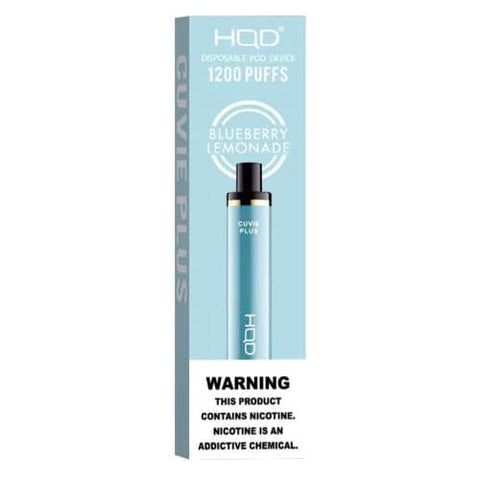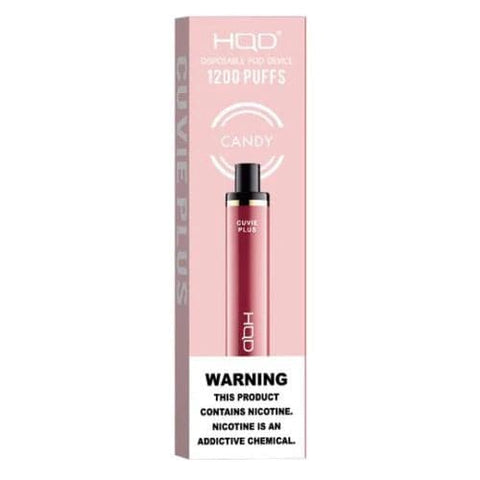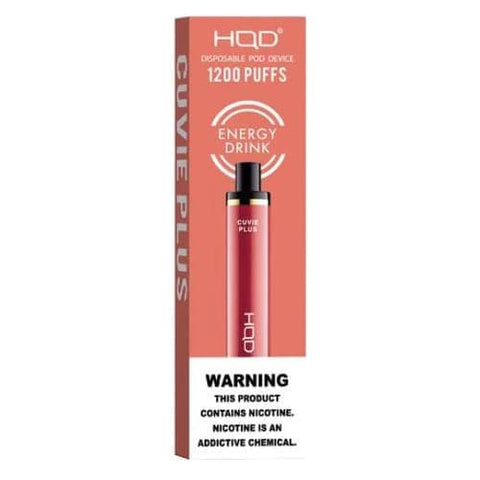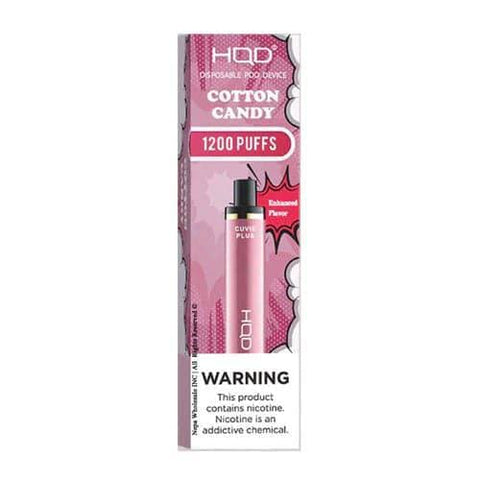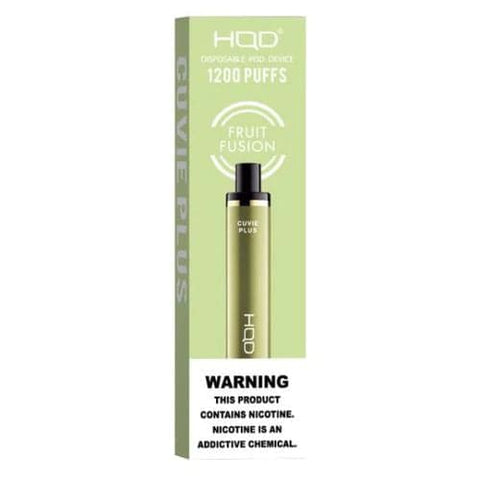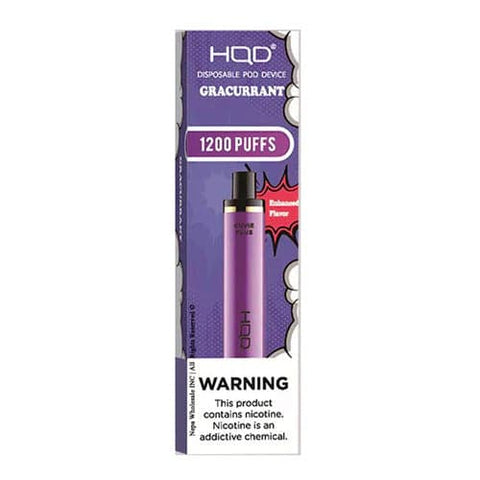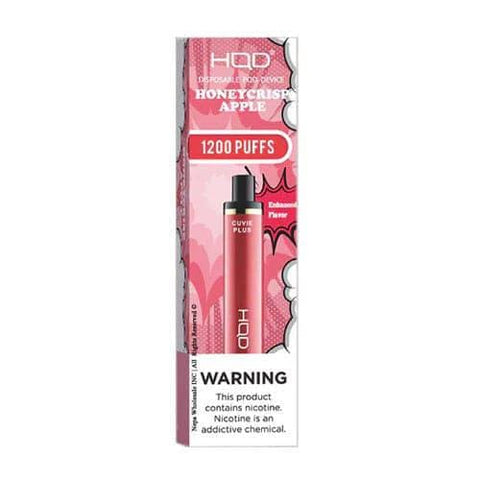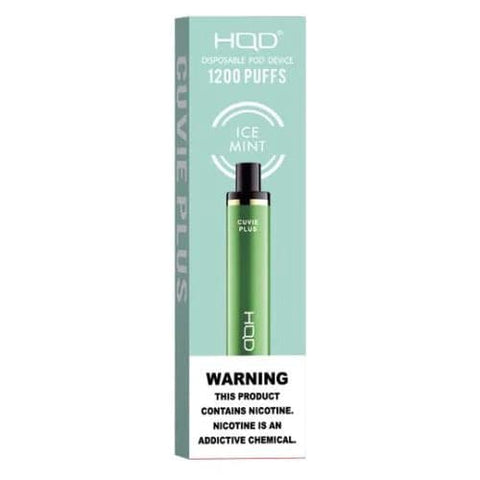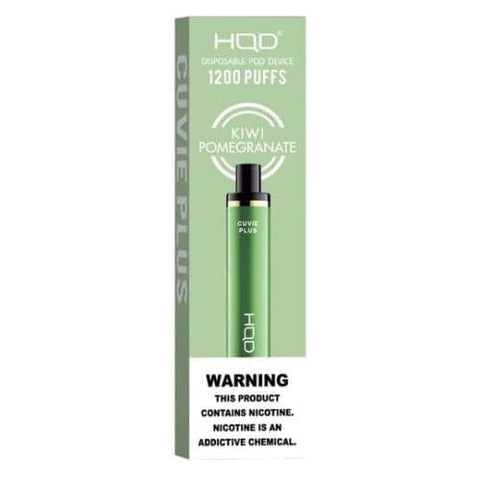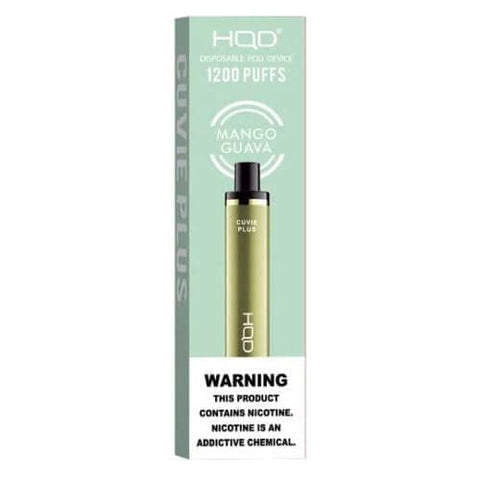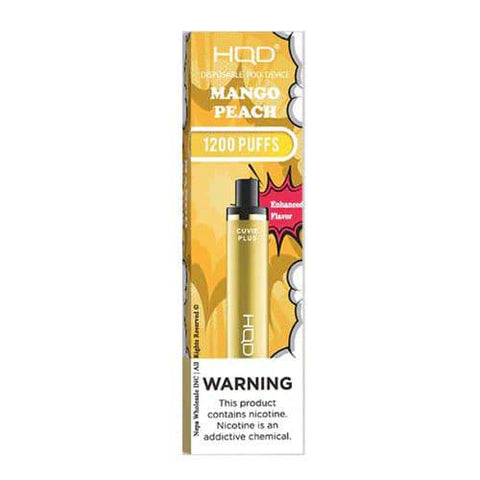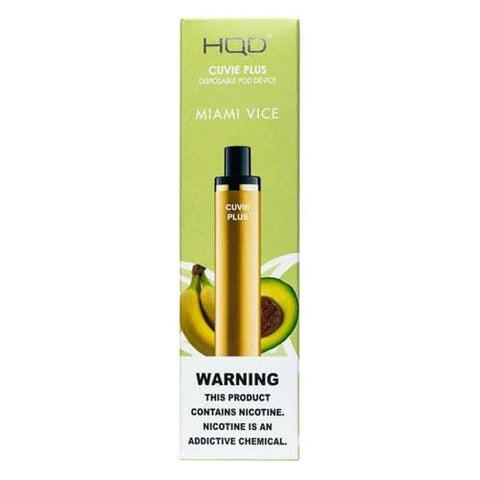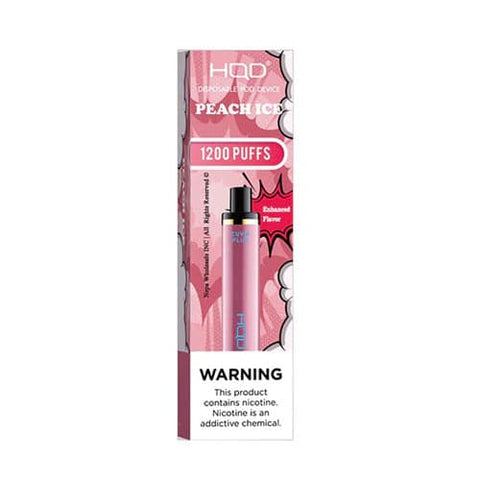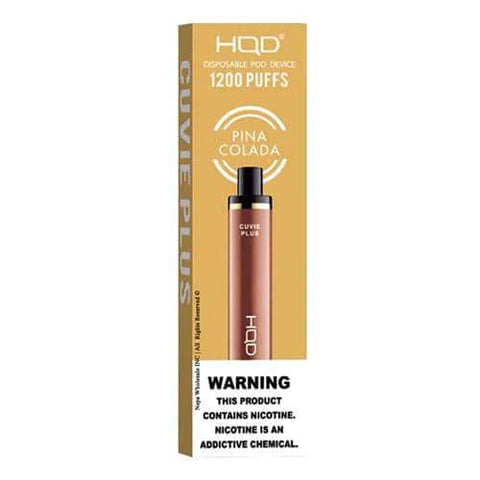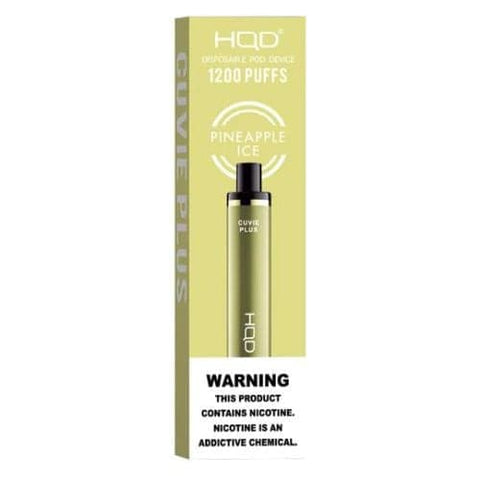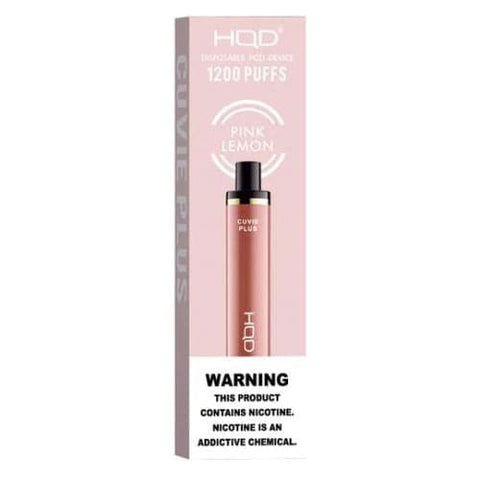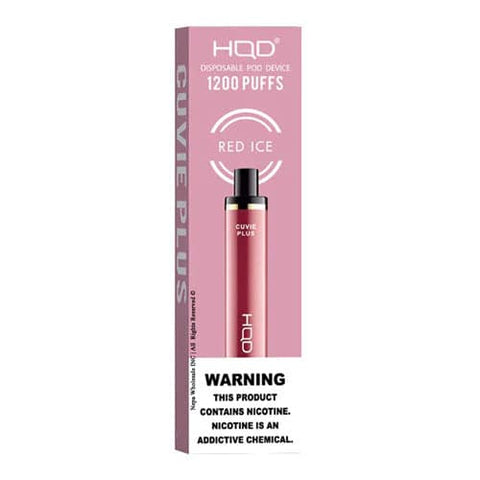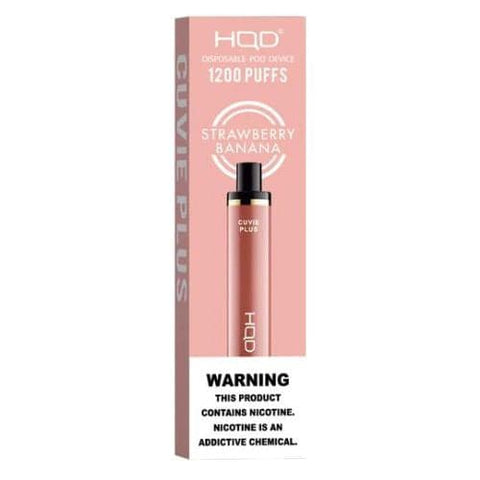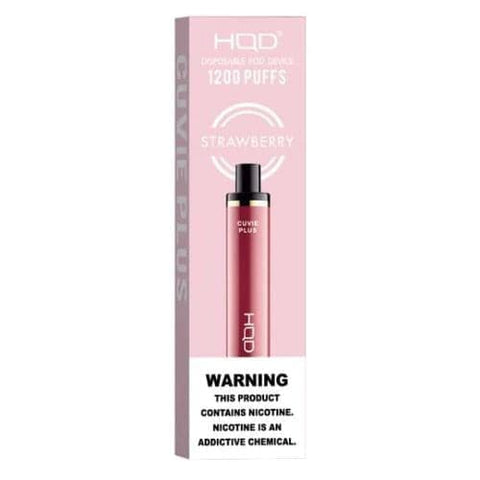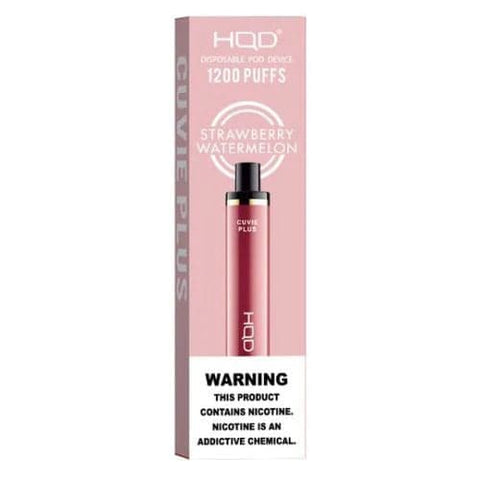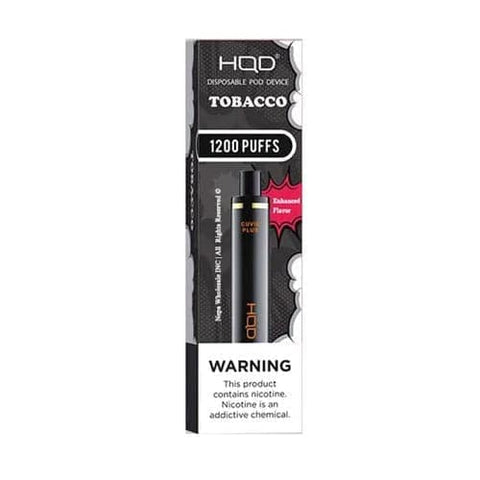 HQD CUVIE PLUS DISPOSABLE VAPE DEVICE - 3PK
Introducing the game-changing HQD Cuvie Plus disposable vape device - a true revolution in vaping technology. With an impressive 950mAh battery capacity and an astounding lifespan of over 1200 puffs, this device outshines all others in its league. Prepare to be amazed by its incredibly rich flavor that sets it apart from the competition.

With an extensive selection of 53 delectable e-liquid flavors to choose from, you'll find the perfect match for your taste buds. Immerse yourself in a world of tantalizing options and indulge in a truly satisfying vaping experience.

The HQD Cuvie Plus is not only a flavor powerhouse but also a compact companion that fits effortlessly in your pocket or bag. Its user-friendly design ensures hassle-free operation, making it an ideal choice for beginners and seasoned vapers alike. Enjoy the convenience of exceptional taste wherever you go.

At Vape City USA, we understand that quality and satisfaction are paramount. That's why we've curated an exquisite collection of disposable vape bundles, catering to your every vaping need. Explore our range and discover the perfect blend of convenience, flavor, and affordability.

Embrace the next level of vaping pleasure with the HQD Cuvie Plus disposable vape pod device. Don't miss out on this extraordinary innovation that guarantees exceptional flavor, unparalleled convenience, and long-lasting performance. Shop now at Vape City USA, your trusted destination for all your vaping desires.
Device Details:
Size: Ø18x101mm
Battery  Capacity: 950mAh
Power Range: 7~12W
Puff Count: 1200
Weight: 45g
Input Voltage: 3.7V
E-liquid Capacity: 5.0ml
Concentration: 50mg/ml
Resistance: 1.8Ω
Flavors: 53 Available Flavors
Flavors:
Apple Peach

Banana Ice

Big Smoke

Black Ice

Blueberry

Blueberry Lemonade

Blueberry Raspberry

Bubble Water

Candy

Cantaloupe

Cherry Pomegranate

Chocolate Mint

Clear

Coconut Grove

Cotton Candy

Energy Drink

Fresh Berry

Fruit Fusion

Gracurrant

Grenadine

Grapey

Honeycrisp Apple

Honey Lychee

Ice Mint

Ice Tea

Kiwi Pomegranate

Lush Ice

Lychee Ice

Mango Guava

Mango Ice

Mango Peach

Melon Ice

Miami Vice

Mojito

Peach Ice

Peanut Butter

Pina Colada

Pineapple Ice

Pink Lemon

POG Orange Guava

Rainbow

Red Ice

SBCC Ice Cream

Sky Mint

Strawberry

Strawberry Banana

Strawberry Dragon Fruit

Strawberry Kiwi

Strawberry Lemonade

Strawberry Shortcake

Strawberry Watermelon

Nuts Tobacco

Tres Leches
Package Includes:  
3x HQD Cuvie Plus Disposable Vape Device