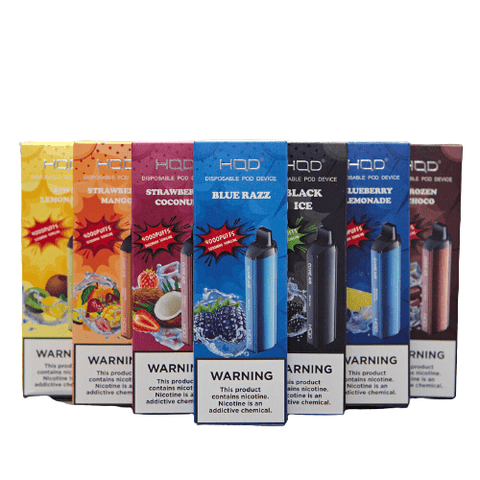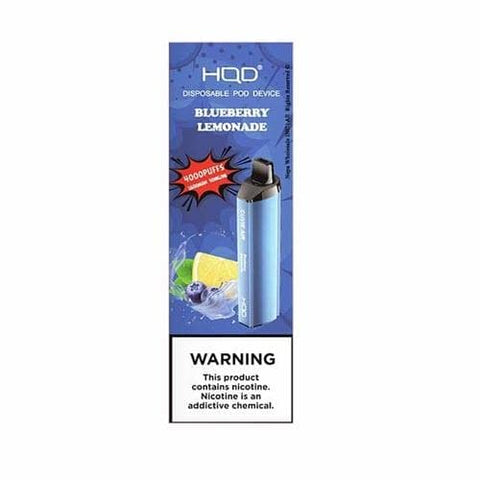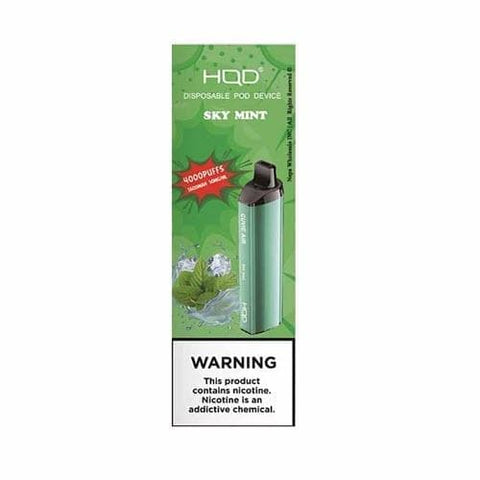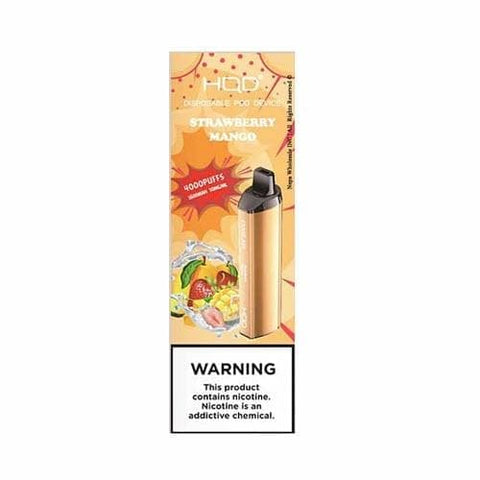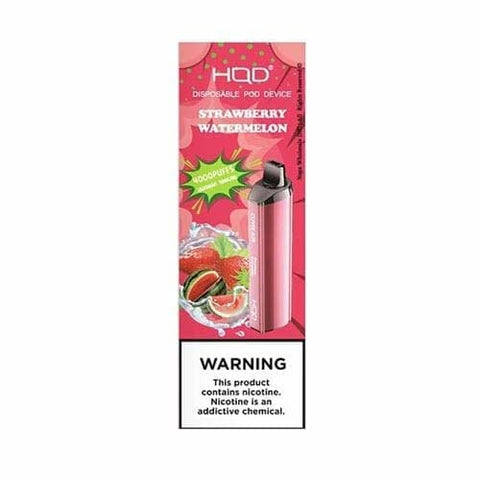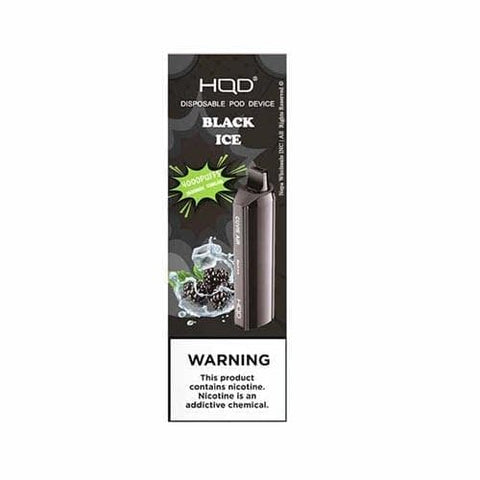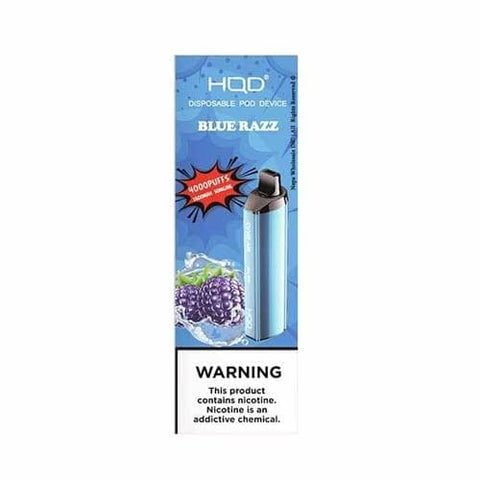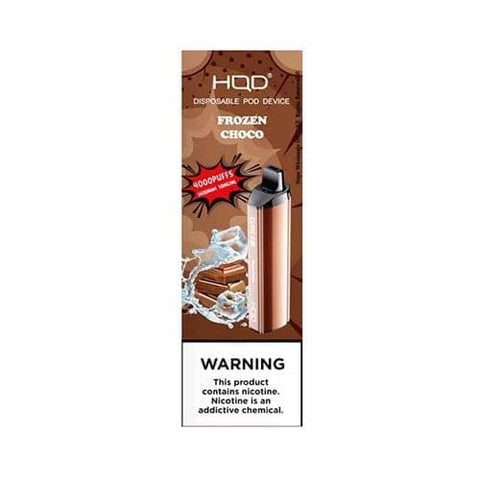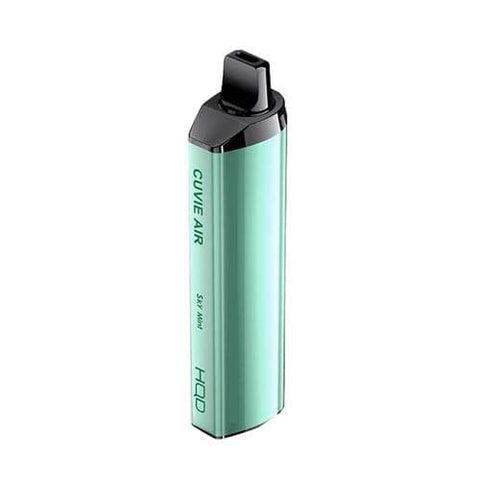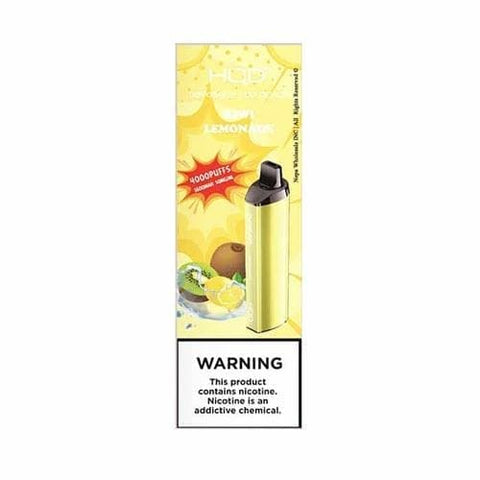 HQD CUVIE AIR DISPOSABLE VAPE DEVICE - 10PK
Introducing the HQD Cuvie AIR disposable vape device, the next-level upgrade of the popular HQD Cuvie Plus. Experience vaping perfection with this revolutionary device, equipped with a rechargeable 650mAh battery that delivers an astounding 4000+ puffs! Prepare to be captivated by its unrivaled e-liquid flavors, setting it apart from the competition. With a remarkable selection of 21 irresistible flavors, indulge in the one that truly speaks to your taste buds.

Designed for convenience and portability, the HQD Cuvie AIR effortlessly fits in the palm of your hand, making it the ultimate on-the-go companion. Experience hassle-free vaping with its user-friendly operation, allowing you to enjoy every puff with ease. Immerse yourself in a world of unparalleled taste as the HQD Cuvie AIR produces exceptional flavor profiles that will leave you craving for more.

Unlock a vaping experience like no other with the HQD Cuvie AIR disposable vape pod device. Its compact size, ease of use, and remarkable flavor output make it a clear winner in the world of disposable vapes. Don't miss out on the vaping masterpiece that is the HQD Cuvie AIR—your taste buds will thank you.

Discover the epitome of vaping excellence with the HQD Cuvie AIR, available now at Vape City USA. Explore our extensive range of high-quality vape products, ensuring you find the perfect fit for your vaping needs. Indulge in the extraordinary and elevate your vaping journey with Vape City USA, your trusted source for all things vape.

Device Details:
Size: 33 x 23 x 116mm
Battery Capacity: 650mAh (USB

 

cable included)
Power Range: 7~12W
Puff Count: 4000+ Puffs
Weight: 67g
Input Voltage: 3.7V
E-liquid Capacity: 12ml
Concentration: 50mg/ml
Resistance: 1.4Ω
Flavors: 22 Available Flavors
Flavors:
Banana Ice

Black Ice

Blue Razz

Blueberry Lemonade

Cola Gummies

Cotton Candy

Frozen Choco

Grapey

Honeycrisp Apple

Kiwi Lemonade

Lush Ice

Lychee Ice

Mint Chip

Peach Ice

Pineapple Ice

Rainbow

Russian Cream

Sky Mint

Standard

Strawberry Coconut

Strawberry Mango

Strawberry Watermelon
Packaging Includes:
1x HQD Cuvie AIR Disposable Vape Device