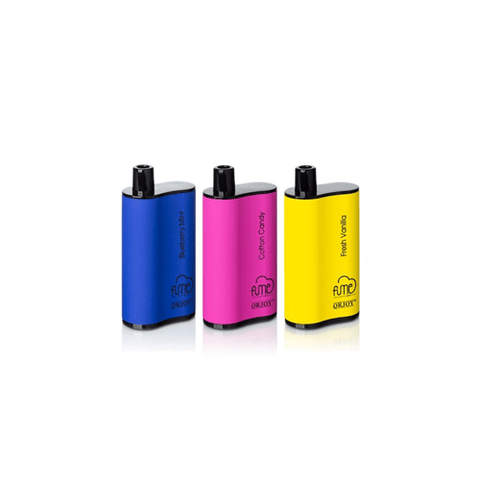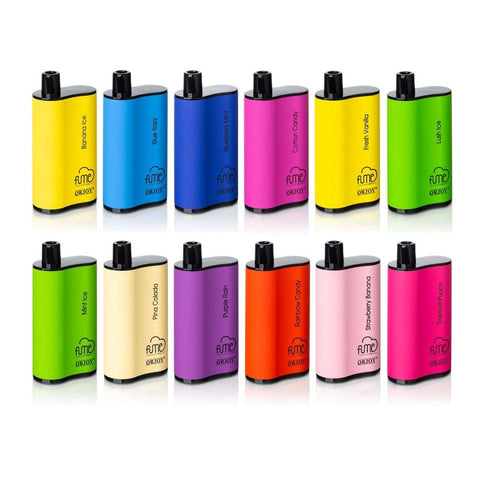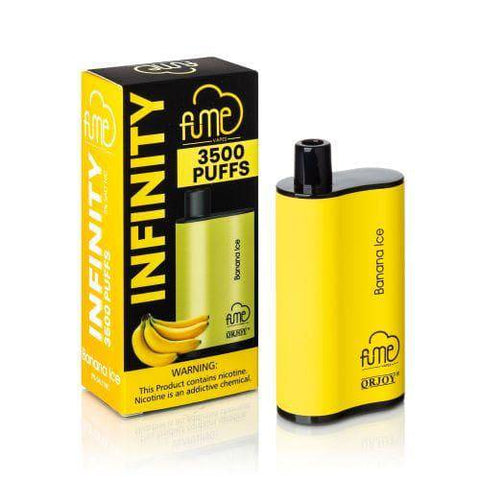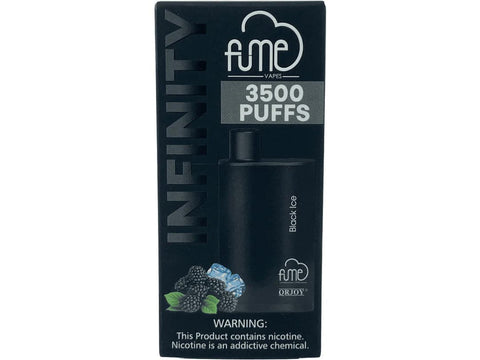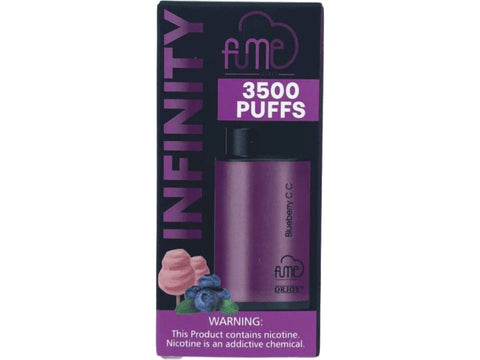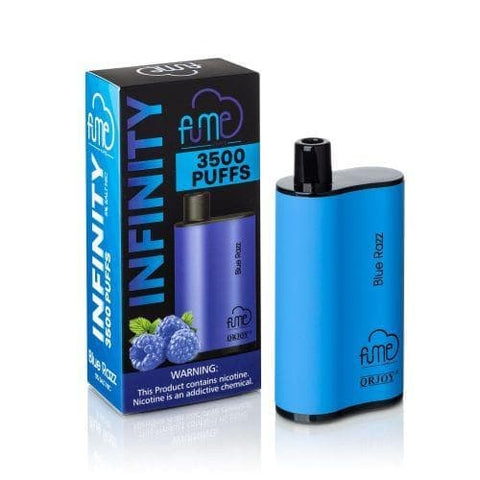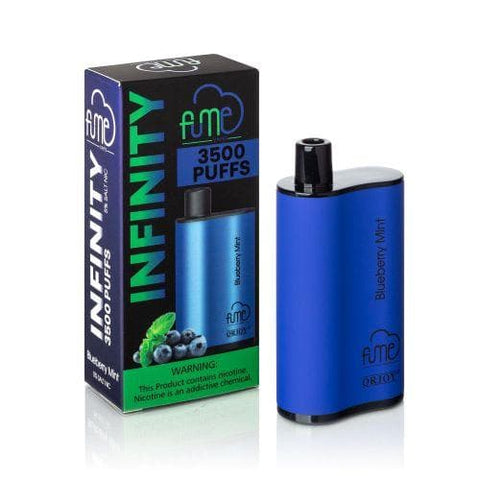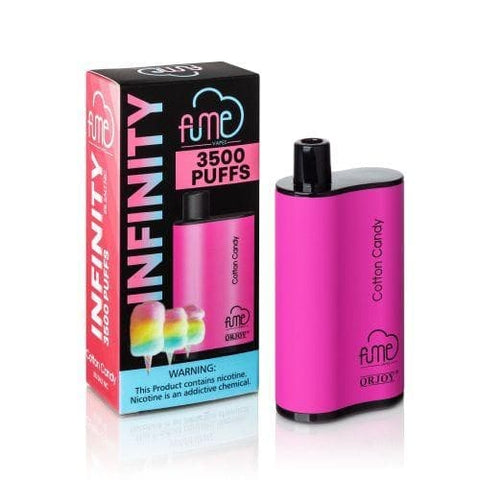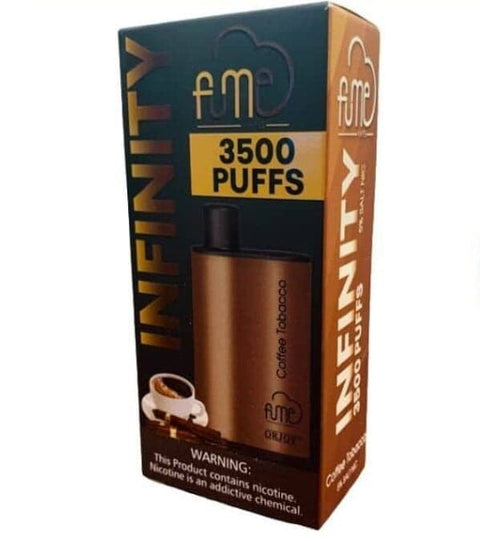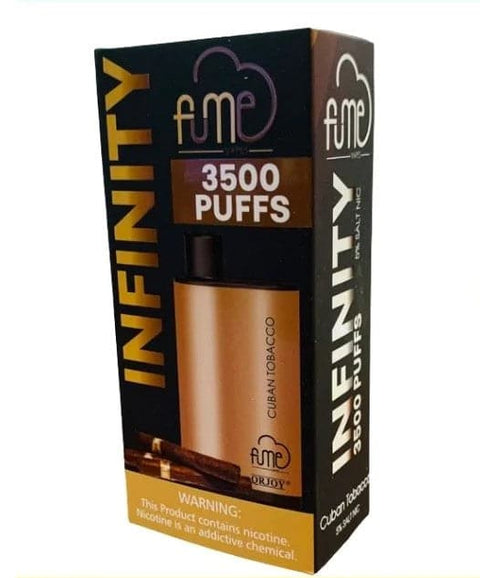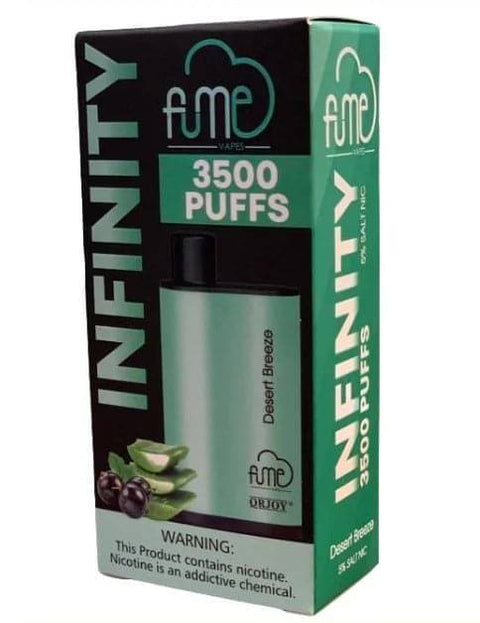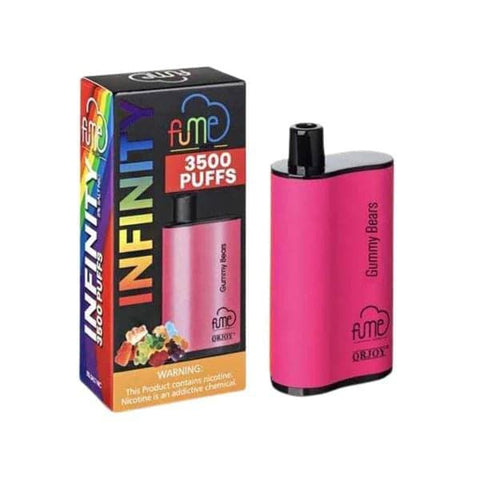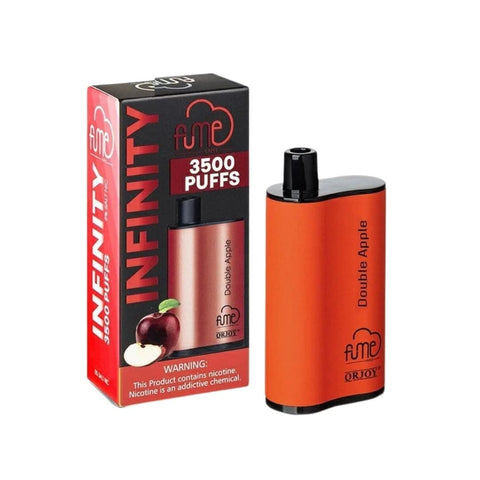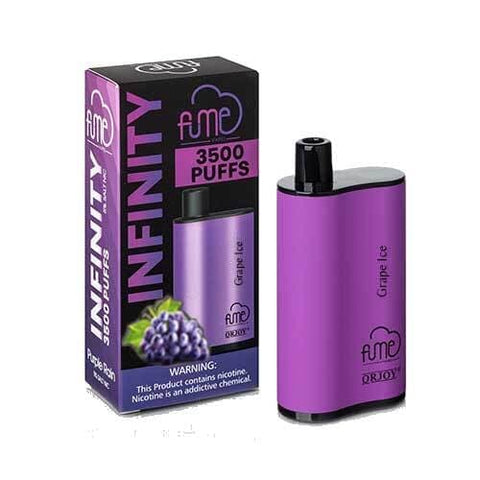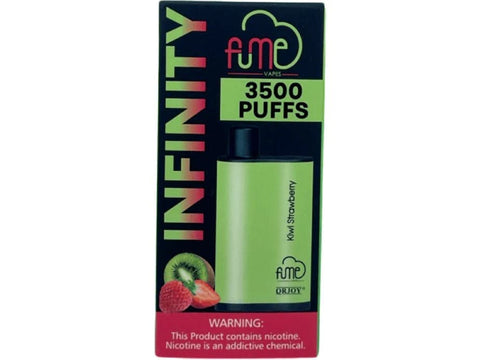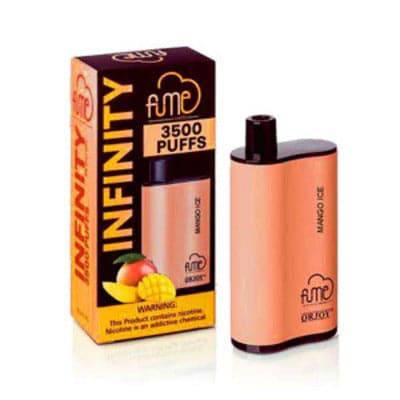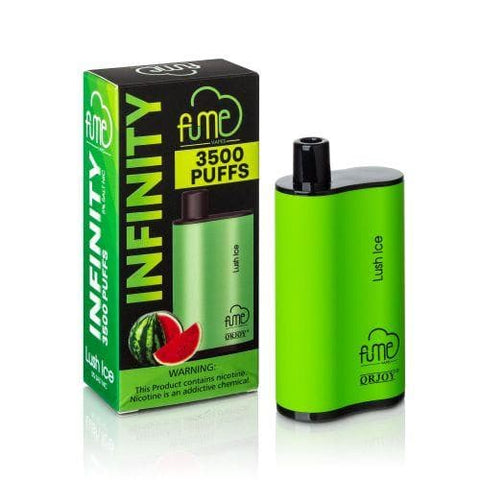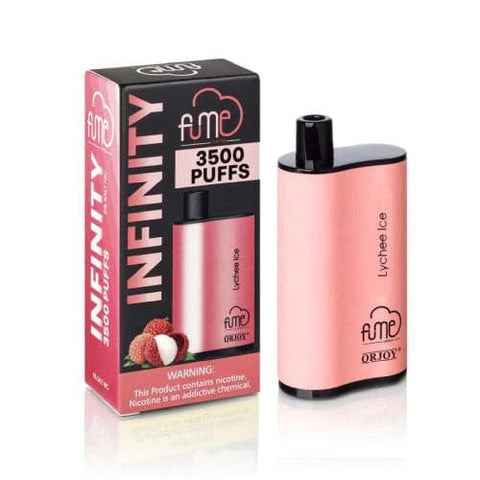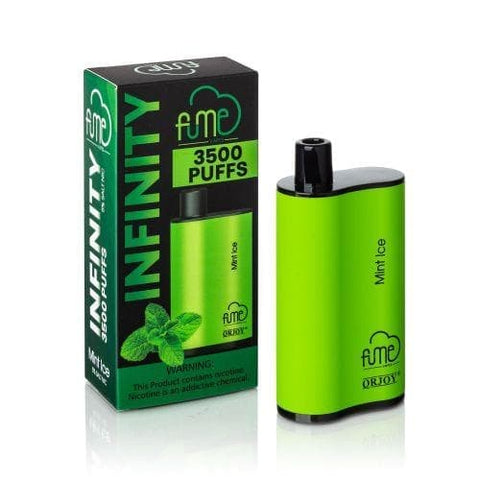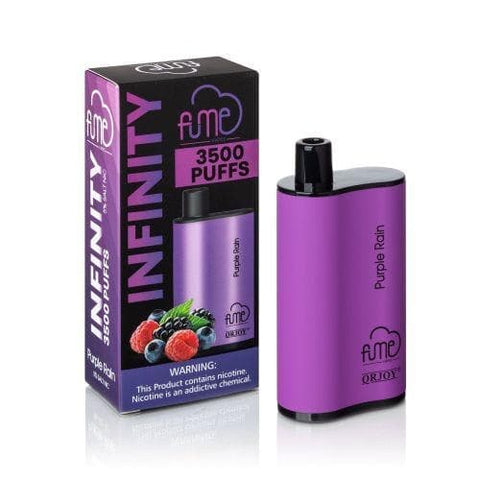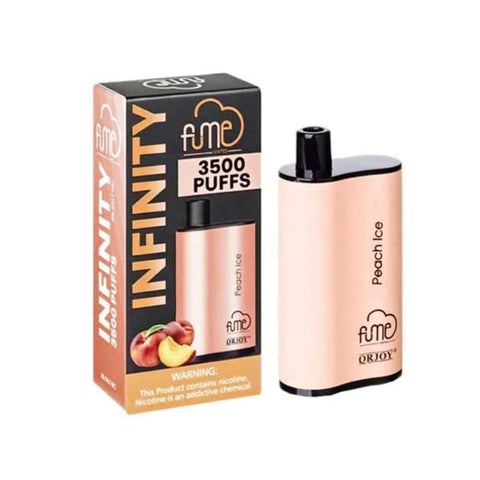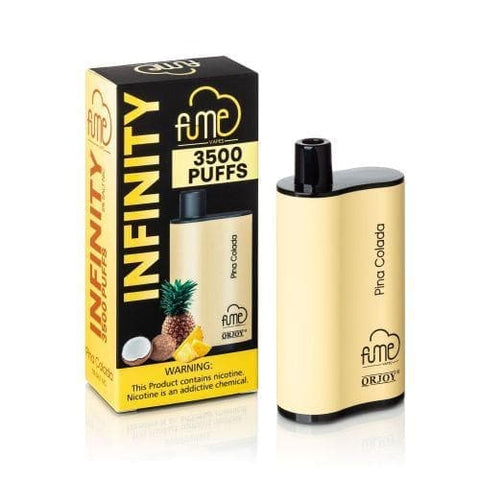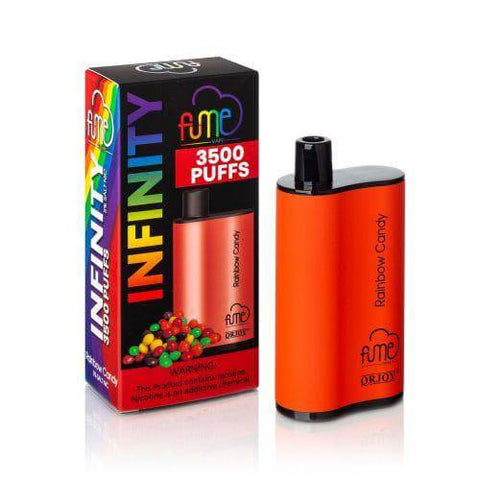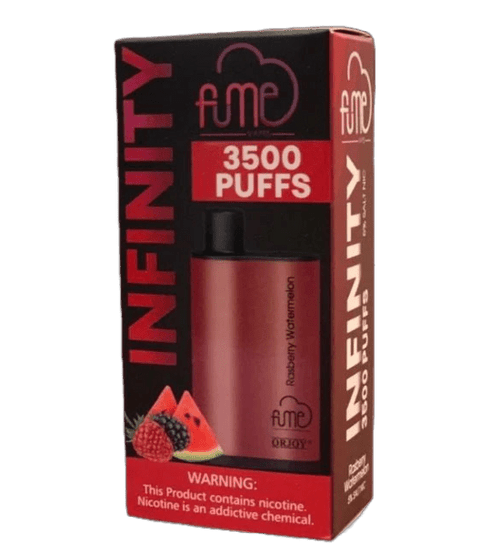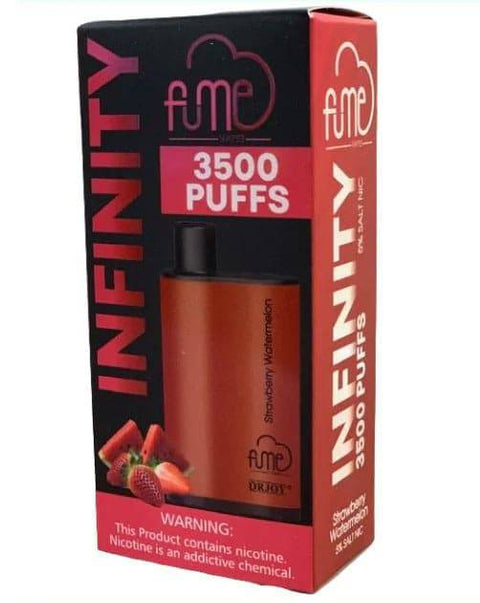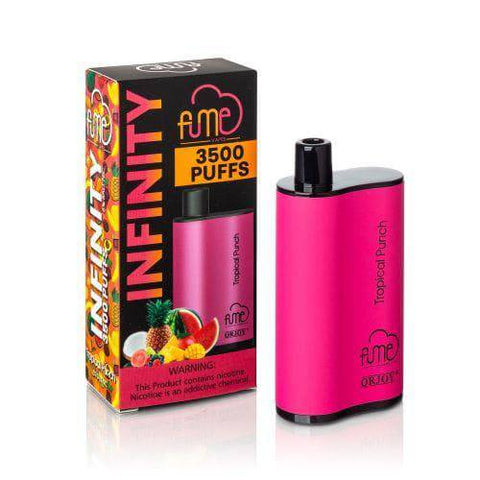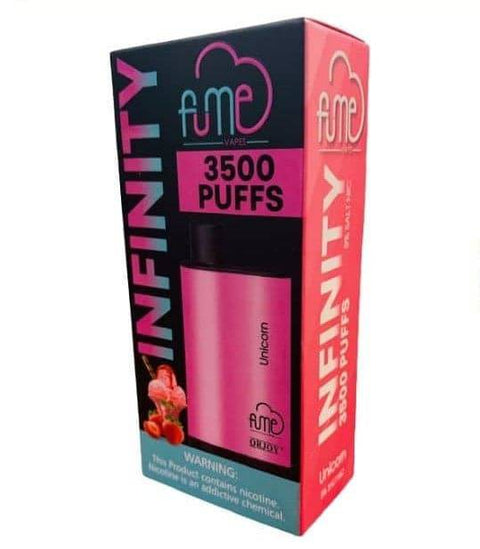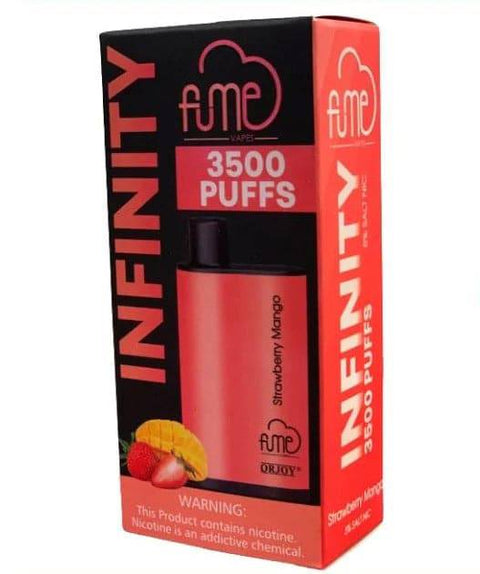 FUME INFINITY DISPOSABLE VAPE DEVICE - 3PK
Introducing the extraordinary Fume INFINITY, a revolutionary pre-filled disposable vape pod system that will redefine your vaping experience. Say goodbye to ordinary disposables and embrace the remarkable power of the INFINITY, the ultimate upgrade from the renowned Fume ULTRA.

With an astounding capacity of over 3500 puffs, the INFINITY will effortlessly accompany you for days, providing a long-lasting and satisfying vaping journey. Its exceptional 1500mAh built-in battery ensures uninterrupted enjoyment, while the colossal 12ml pre-filled pod bursts with delectable e-liquid flavors, tantalizing your taste buds with every puff.

Experience vaping like never before with the Fume INFINITY, designed to surpass all expectations. Indulge in the seamless blend of superior performance, durability, and convenience. Whether you're a seasoned vaper or new to the world of vaping, this extraordinary device guarantees a captivating experience that will leave you craving for more.

Browse our exclusive collection of disposable vape bundles and unlock a world of possibilities. Elevate your vaping journey today with the Fume INFINITY, the pinnacle of excellence in the world of disposable vape pod systems.
Device Details:
Size: 12ml
Nicotine Strength: 2%-5.0%
Battery Capacity: 1500mAh
Puff Count: 3500+ Puffs
Flavors: 37 Available Flavors
Flavors:
Apple Peach

Banana Ice

Black Ice

Blue Razz

Blueberry Cotton Candy

Blueberry Lemonade

Blueberry Mint

Bluerazz Pomegranate

Coffee Tobacco

Cotton Candy

Cuban Tobacco

Desert Breeze

Double Apple

Fresh Vanilla

Grape Ice

Gummy Bears

Kiwi Strawberry

Lush Ice

Lychee Ice

Mango Ice

Mango Peach Watermelon

Mint Ice

Peach Ice

Peach Berry Ice

Pina Colada

Pistachios Banana

Pistachios Pina Colada

Purple Rain

Rainbow Candy

Raspberry Watermelon

Strawberry Banana

Strawberry Mango

Strawberry Watermelon

Tropical Punch

Unicorn

Watermelon Bubblegum

Yogurt Ice Cream
Package Includes:    
1x Fume INIFINITY Disposable Vape Device