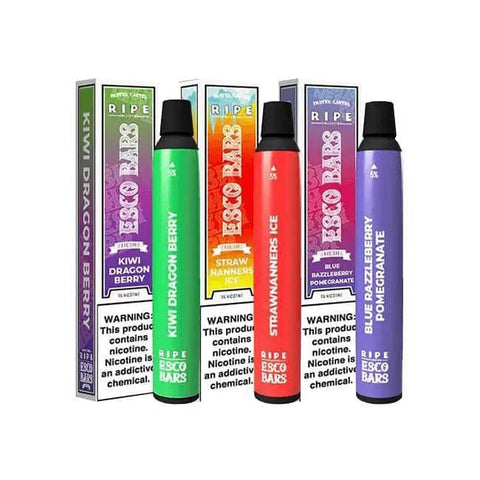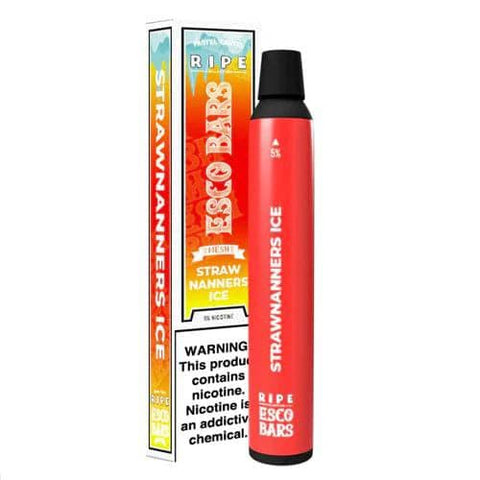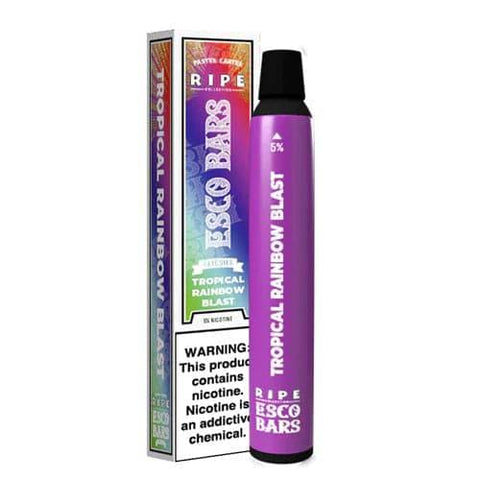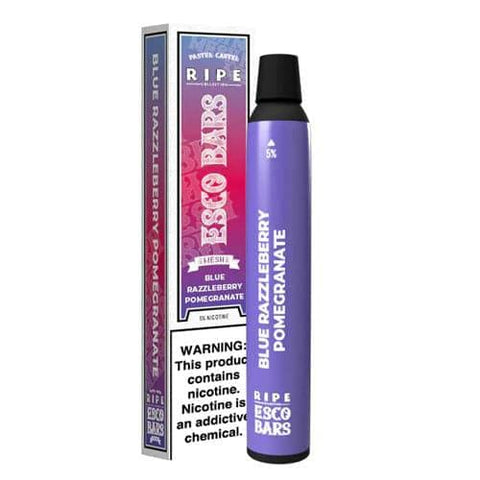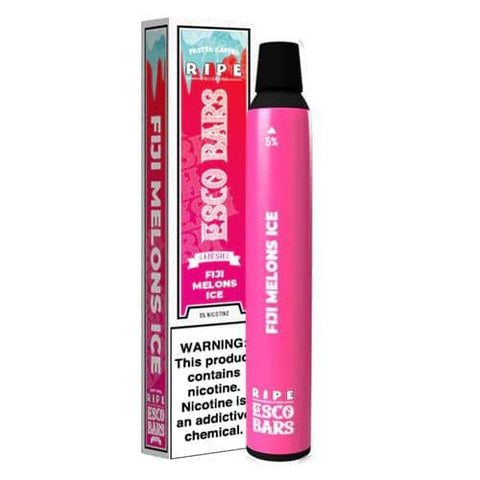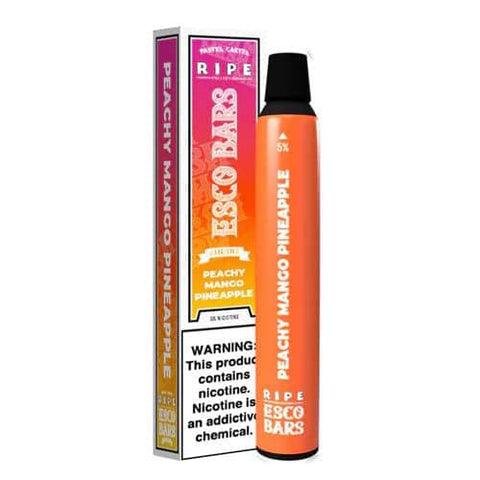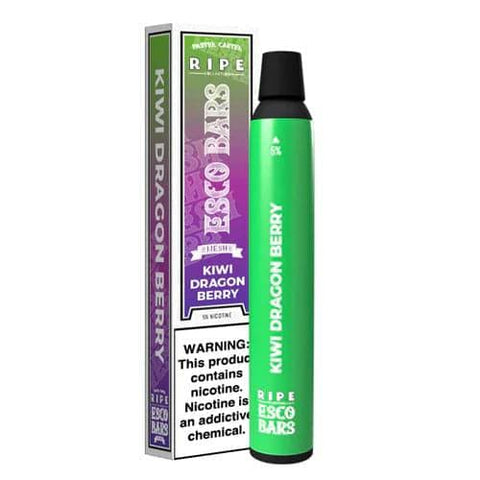 ESCO BARS X RIPE DISPOSABLE VAPE DEVICE - 10PK
Introducing the ultimate vaping experience brought to you by the perfect collaboration between Ripe Collection and Pastel Cartel - the Esco Bars X RIPE disposable vape pod device! Immerse yourself in a world of flavor and convenience with this exceptional pre-filled vape pod system.

Get ready to be amazed by the power of the 1000mAh battery, delivering over 2500 satisfying puffs that will keep you going all day long. Indulge your senses with the exquisite 6mL capacity of nicotine e-liquid flavors, carefully crafted to ensure an authentic taste that will leave you craving for more. With a selection of 7 delightful flavors, there's something to suit every palate.

Designed with sleekness and portability in mind, the Esco Bars by Ripe Collection and Pastel Cartel disposables are your ideal companions for vaping on the go. Slip it into your pocket or bag effortlessly and enjoy a hassle-free vaping experience wherever you are.

Feel the rush as the powerful draw of the Pastel Cartel Ripe Esco Bars X RIPE vape device envelops you in thick, flavorful vapor. It's a vape lover's dream come true, satisfying your cravings and providing an exceptional vaping sensation that is second to none.

Don't miss out on the chance to explore our remarkable collection of disposable vape bundles. Elevate your vaping journey today with the Esco Bars X RIPE, where convenience meets flavor in perfect harmony.
Device Details:
Size: 6ml
Nicotine Strength: 5.0%
Salt Nicotine equivalent to about 1 pack of cigarettes
Battery Capacity: 1000mAh
Puff Count: 2500+ Puffs
Flavors: 7 Available Flavors
Flavors:
Blue Razzleberry Pomegranate

Tropical Rainbow Blast
Peachy Mango Pineapple
Kiwi Berry Dragon
Fiji Melons Ice
Peachy Mango Pineapple Ice
Strawnanners Ice
Package Includes:    
10x Pastel Cartel Ripe Esco Bars MESH Disposable Vape Device