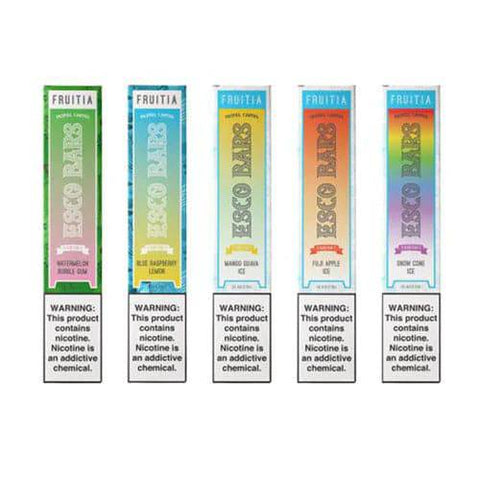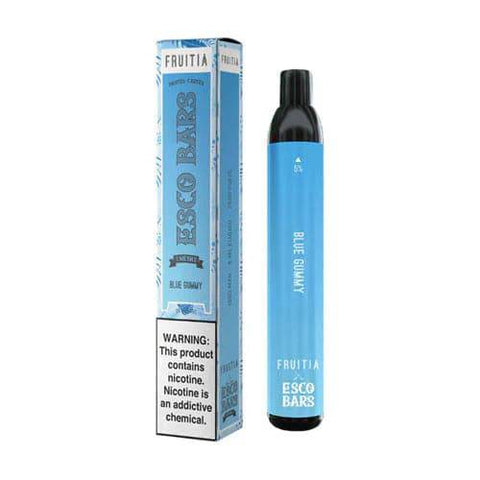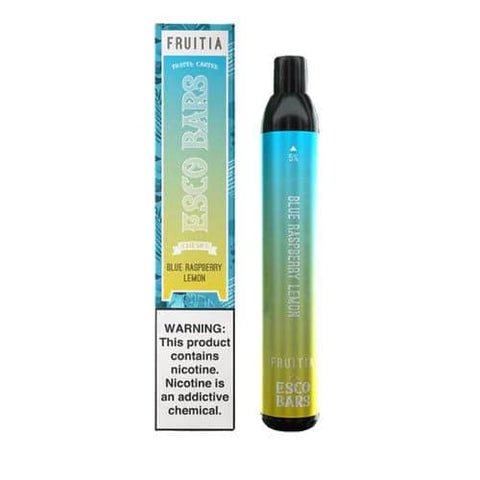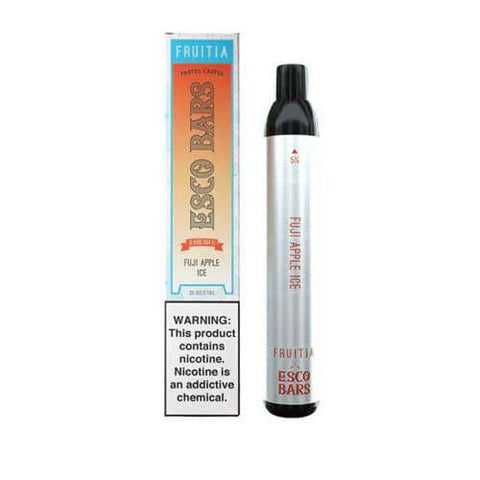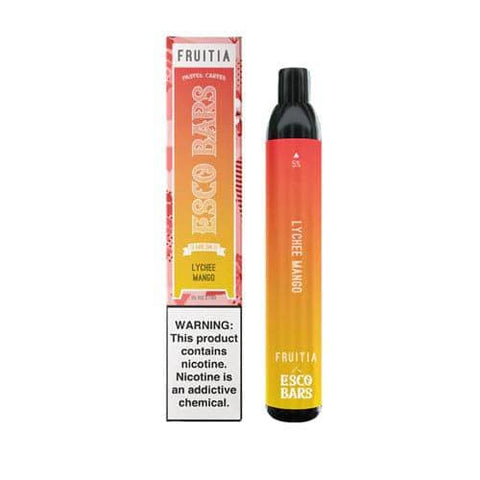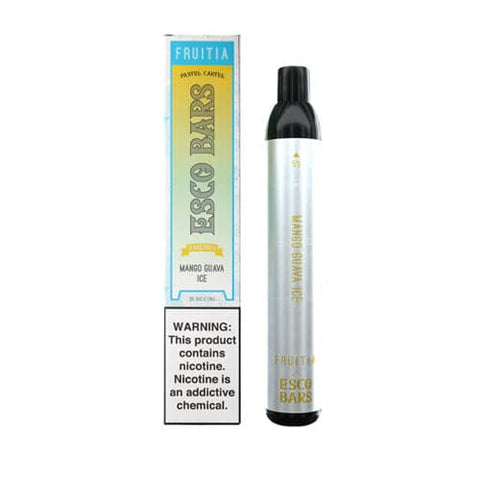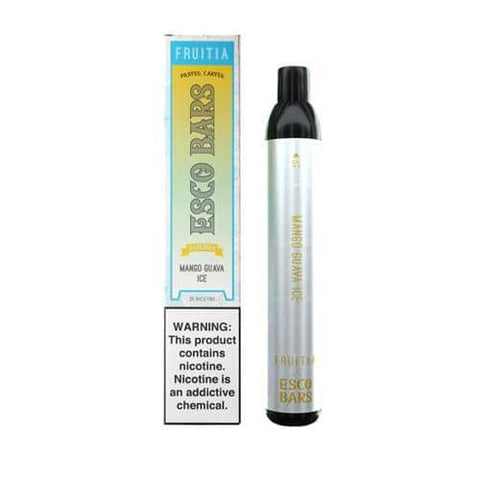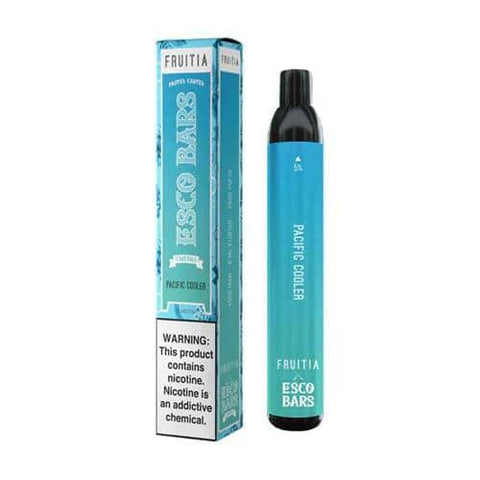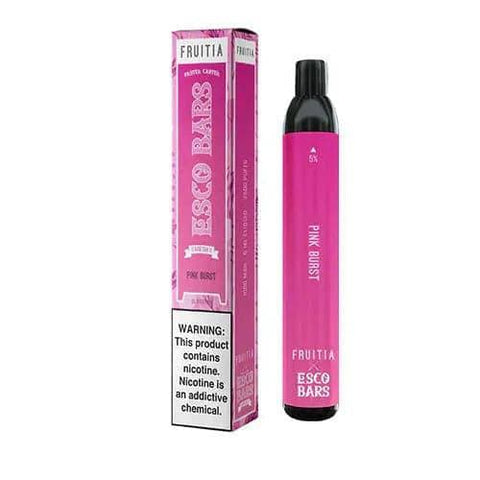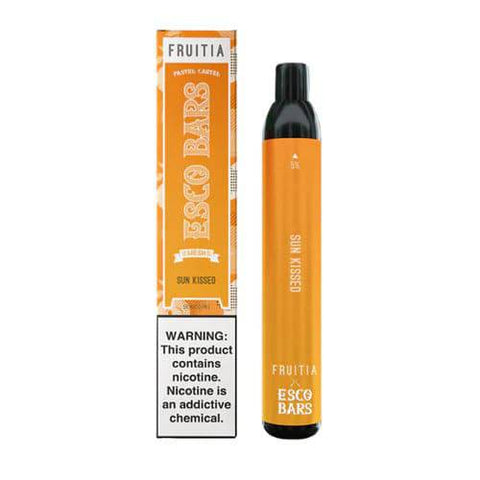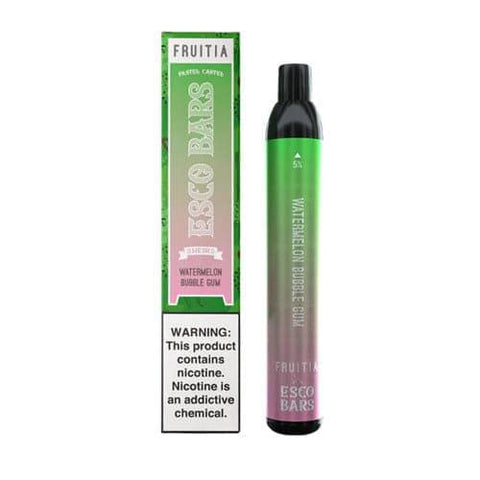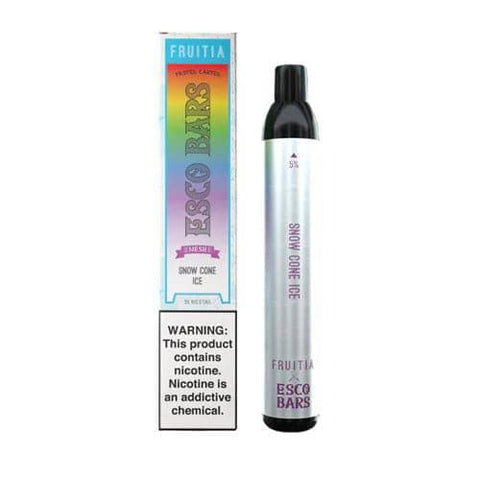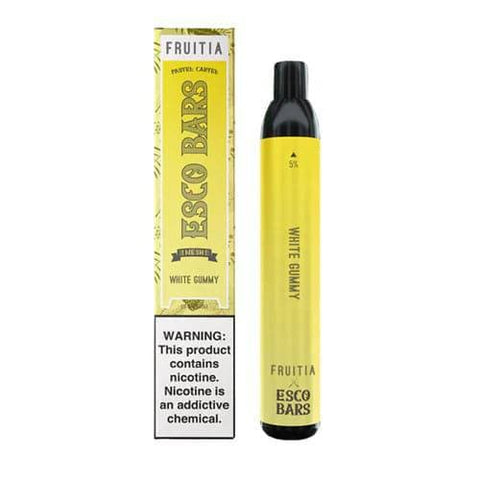 ESCO BARS X FRUITIA DISPOSABLE VAPE DEVICE - 10PK
Introducing the groundbreaking collaboration between Fruitia and Pastel Cartel: the incredible NEW Esco Bars MESH disposable vape device. Immerse yourself in the ultimate vaping experience with Pastel Cartel and Fruitia by Fresh Farms Esco Bars e-liquids, now conveniently packed in a pre-filled disposable vape device.

Unleash the power of the 1000mAh battery that fuels this extraordinary device, ensuring you enjoy over 2500 puffs of pure vaping pleasure. Dive into a world of flavor with the 6mL capacity of nicotine e-liquid flavors, each one perfectly capturing its true essence. With an impressive selection of 12 delectable flavors to choose from, satisfaction is just a puff away.

The Esco Bars by Fruitia X and Pastel Cartel disposables redefine convenience, making them the ideal travel companion. Designed with sleekness in mind, this vape device is compact and effortlessly portable, allowing you to enjoy your vape wherever your adventures take you.

Experience the satisfaction of a powerful draw that creates voluminous clouds of vapor, catering to all your vaping desires. Indulge in the rich flavor profiles and satisfy your cravings with every inhale.

Don't miss out on our exclusive collection of disposable vape bundles, curated to offer you even more value and variety. Upgrade your vaping game today with the Fruitia X Esco Bars MESH vape device and discover a world of unparalleled enjoyment.
Device Details:
Size: 6ml
Nicotine Strength: 5.0%
Salt Nicotine equivalent to about 1 pack of cigarettes
Battery Capacity: 1000mAh
Puff Count: 2500+ Puffs
Flavors: 12 Available Flavors
Flavors:
Blue Gummy

Blue Raspberry Lemon

Fuji Apple Ice

Green Gummy

Lychee Mango

Mango Guava Ice

Pacific Cooler

Pink Burst

Snow Cone Ice

Sun Kissed

Watermelon Bubble Gum
White Gummy
Package Includes:    
10x Pastel Cartel Fruitia x Esco Bars Disposable Vape Device